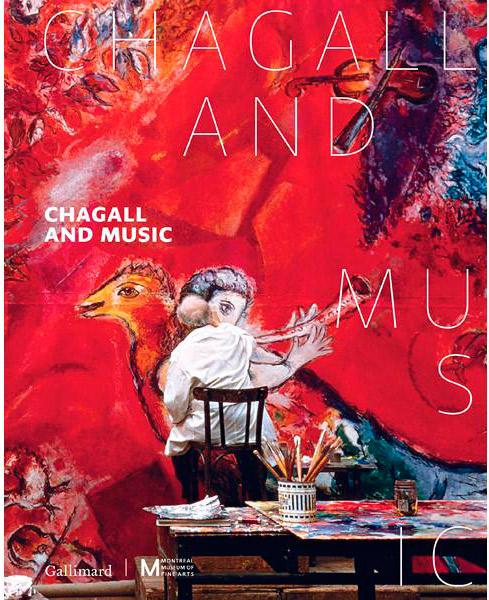 Chagall and Music 
is the exhibition catalogue for LACMA's exhibition Chagall: Fantasies for the Stage
Hardcover
392 pages, 9.3 x 11.6 x 1.6 inches
580 color and 20 b&w illustrations
2017
Edited by Ambre Gauthier and Meret Meyer
SKU: 34616
$50 | Member Price: $45
Available in-store or
online at thelacmastore.org
It explores the profound connection between Chagall and theatre including ballet and opera. As both subject and muse, this relationship has its roots in his family history, and in the Jewish culture of his native city, Vitebsk. 
This lavishly illustrated catalogue explores how music functioned as a central theme and inspiration in Chagall's composition and color, beginning with paintings and sketches in 1911 through the 1960s. Included here are his theatre commissions: the foyer panels for the Jewish Art Theatre (Moscow, 1919-1920), the ceiling of the Paris Opera (1964), and the Metropolitan Opera at Lincoln Center (1966). His designs for the ballet, including Aleko (1942), The Firebird(1945), Daphnis and Chloé (1958) and The Magic Flute (1967), reveal the underlying synergy in his work between music, set, and costume.
A wide selection of paintings, photographs, preparatory sketches, drawings, and ceramics (many from private collections) convey the centrality and importance of music and color in Chagall's career.