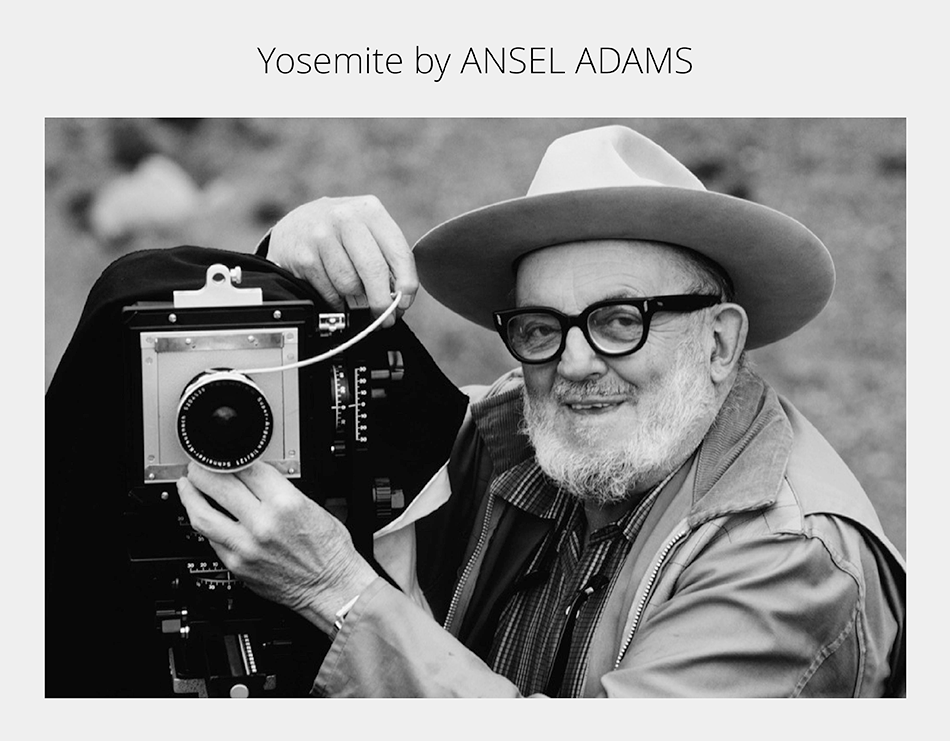 Anselm Easton Adams was born in San Francisco (California, USA) on February 20, 1902 and died in Monterrey (California, USA) on April 22, 1984. In 1916, Ansel Adam visited Yosemite National Park for the first time while on holidays with his family. During this trip he was given his first camera, a Kodak Brownie box camera. He went back to Yosemite every summer until 1920, when he accepted to work as custodian of the LeConte Memorial Lodge, site of the Sierra Club in Yosemite.
Adams became a professional photographer thanks to Yosemite. He abandoned his music career as a piano teacher, and took a lot of pictures of the region during his long stays at Yosemite Park. In 1926, he met Albert M. Bender, an important art merchant and patron in the area of San Francisco who suggested him to create a portfolio and to sponsor it. Ansel Adams edited his first portfolio, Parmelian Prints of the High Sierras (1927), today a bibliophile piece. Thanks to Bender, and in collaboration with the writer Mary Hunter Austin, he published his first book: Taos Pueblo, in 1930.
In the 1930s, Ansel Adams was in great demand and constantly travelled around the country to meet his assignments. He was awarded with the Guggenheim Fellowship (1946), the Presidential Medal of Freedom (1980) from President Carter, and the Hasselblad Award (1981) from the King and Queen of Sweden.
In gratitude for his spirit as an environmentalist photographer, a year after his death one of Yosemite's mountains was named MT. Ansel Adams.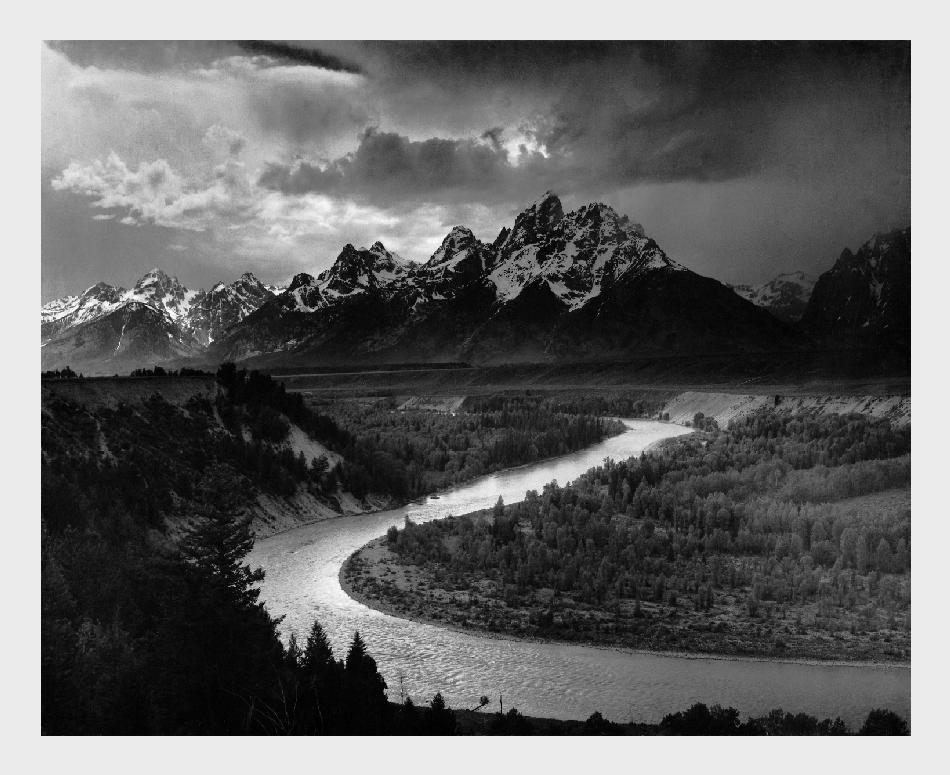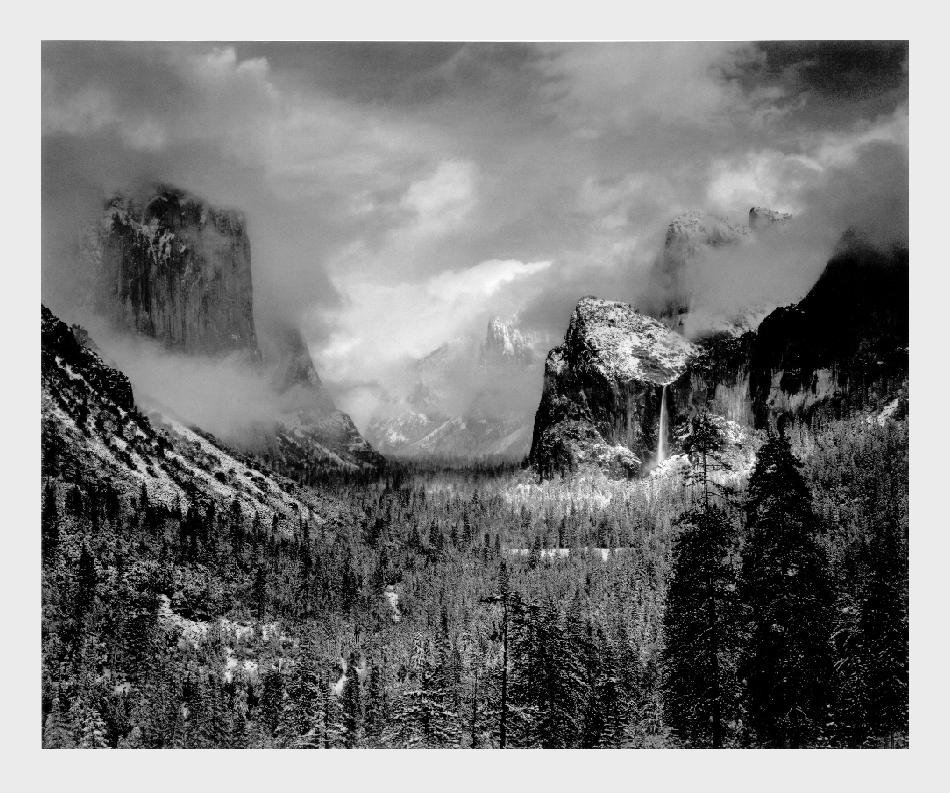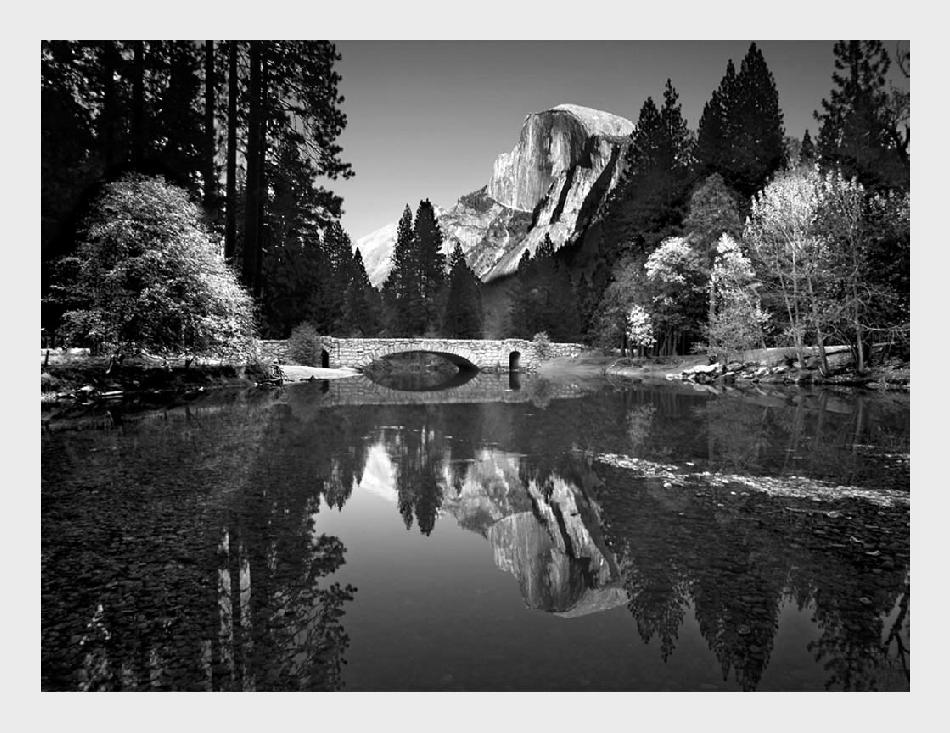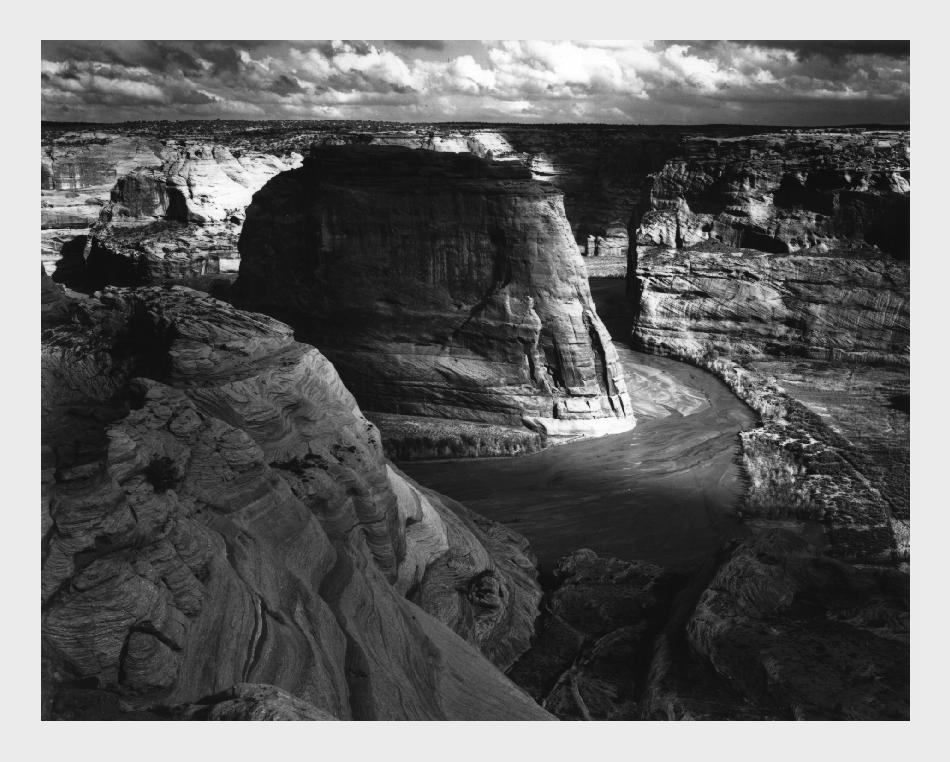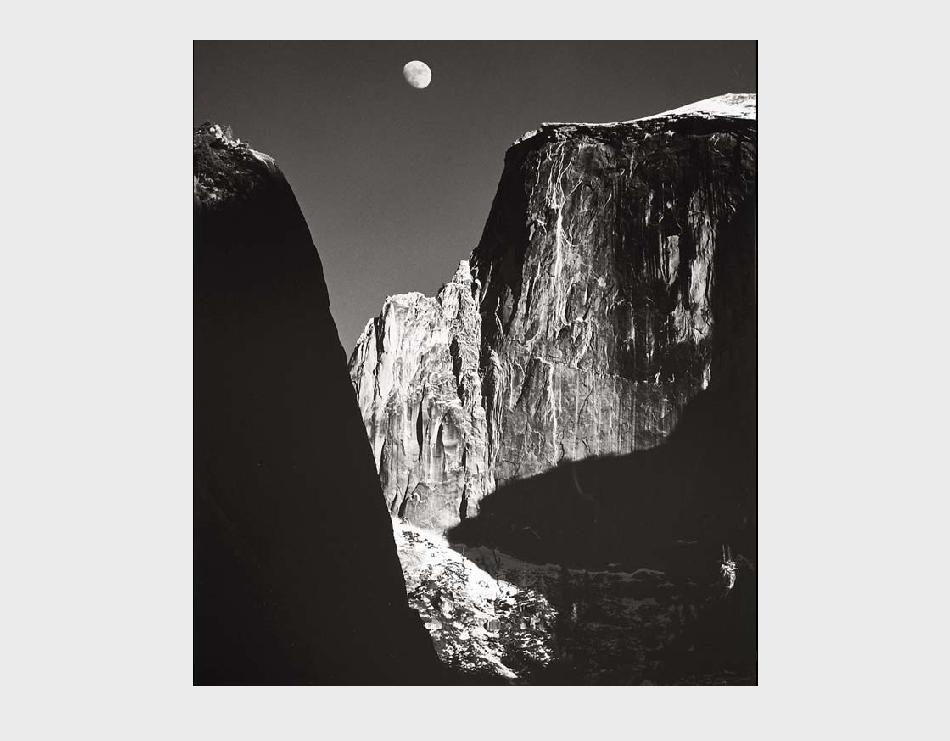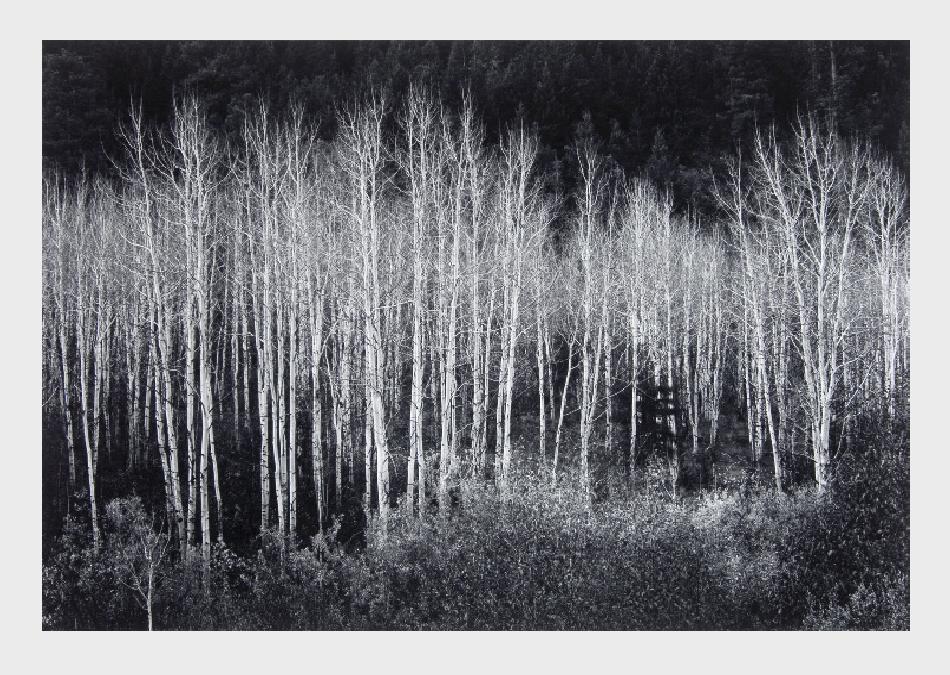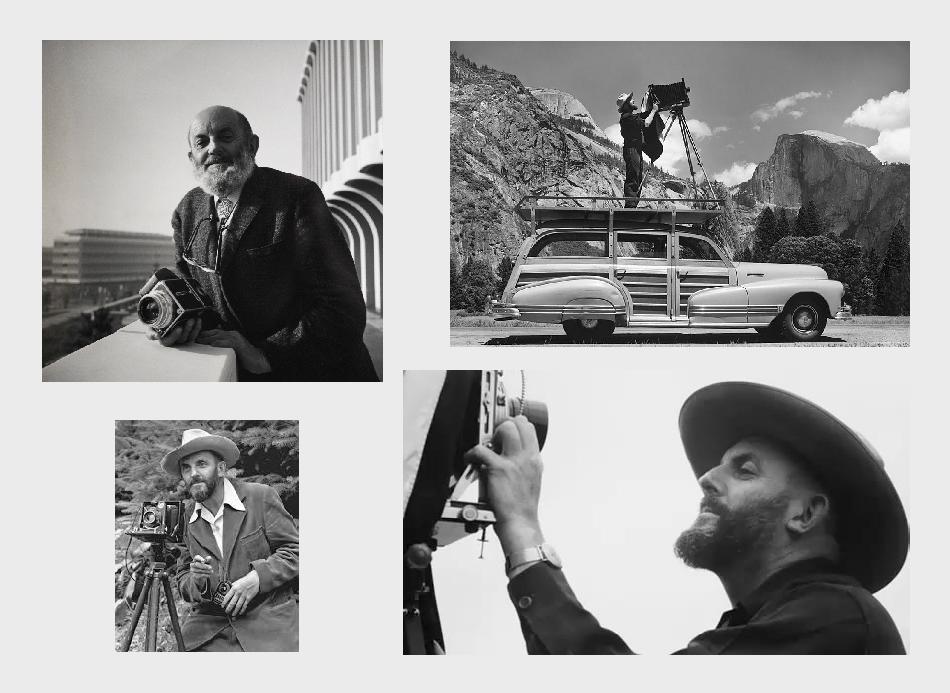 Contact for collectors
The Ansel Adams Gallery works as a merchant in the international market, buying and selling to collectors original works shot and developed by Adams. The Gallery also markets current posters and modern replicas of Adams' works.