Exhibitions,  Museums,  Artists, Collectors,  
 Patrons and Philanthropists 

Exposiciones, Museos, Artistas, Coleccionistas, Mecenas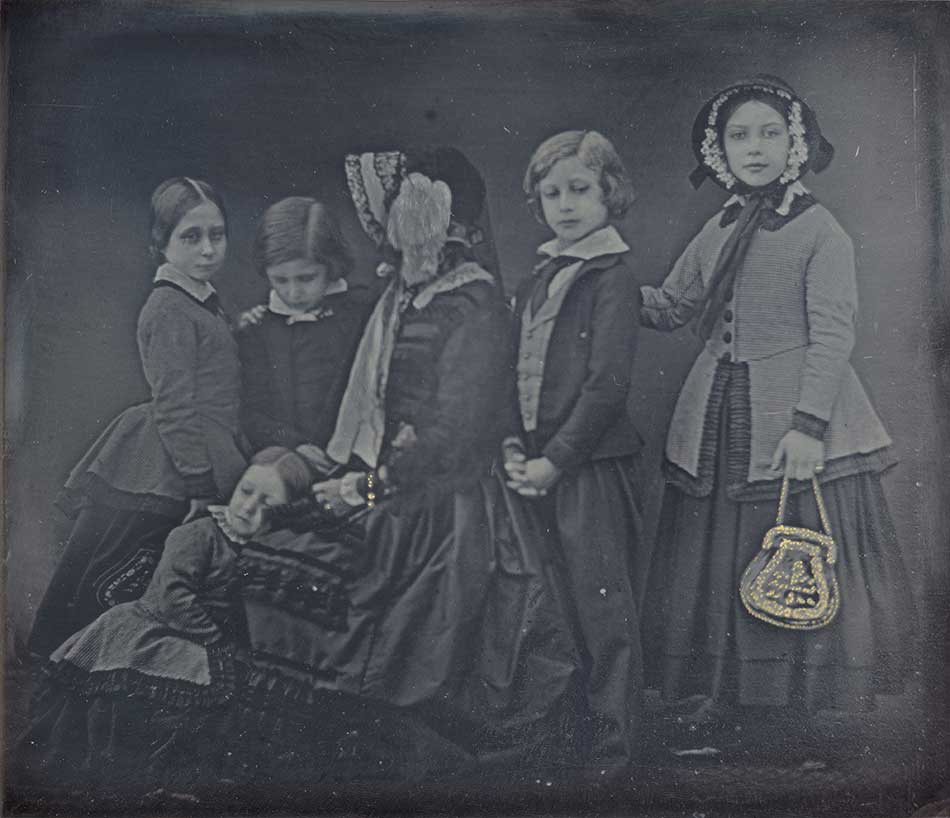 NATIONAL GALLERY OF ART, Washington
The Eye of the Sun:
Nineteenth-Century Photographs
from the National Gallery of Art
The Gallery presents a selection of 140 photographs of 19th century pioneers of photography from its important collection, one of the best collections in America. The exhibition begins with the earliest examples of photography—daguerreotypes and photogenic drawings and salted paper prints by William Henry Fox Talbot—and continues with thematic sections ranging from portraiture to landscape…  READ MORE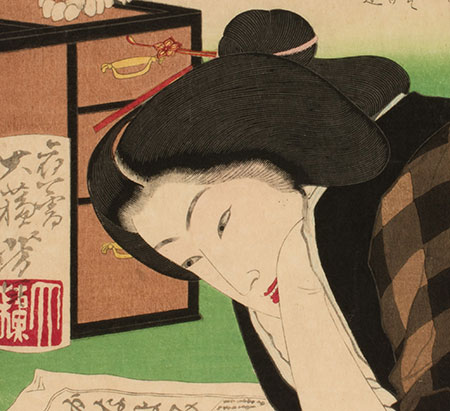 PHILADELPHIA MUSEUM OF ART
YOSHITOSHI
Spirit and Spectacle

Yoshitoshi, in a remarkable display of inventiveness and imagination, re-energized the art of the woodcut before it fell out of favor in Japan.
The exhibition features nearly one hundred works drawn primarily from the museum's holdings—the largest collection of the artist's prints outside of his native country… READ MORE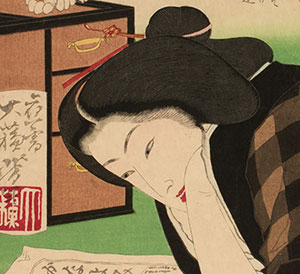 Texto en español
MUSEO DE ARTE DE FILADELFIA
YOSHITOSHI
Espíritu y Espectáculo
Yoshitoshi revitalizó el arte de la xilografía antes de que cayera en desuso en Japón. La exposición presenta cerca de un centenar de obras extraídas principalmente de los fondos del museo, la mayor colección de grabados del artista fuera de su país de origen… LEER MÁS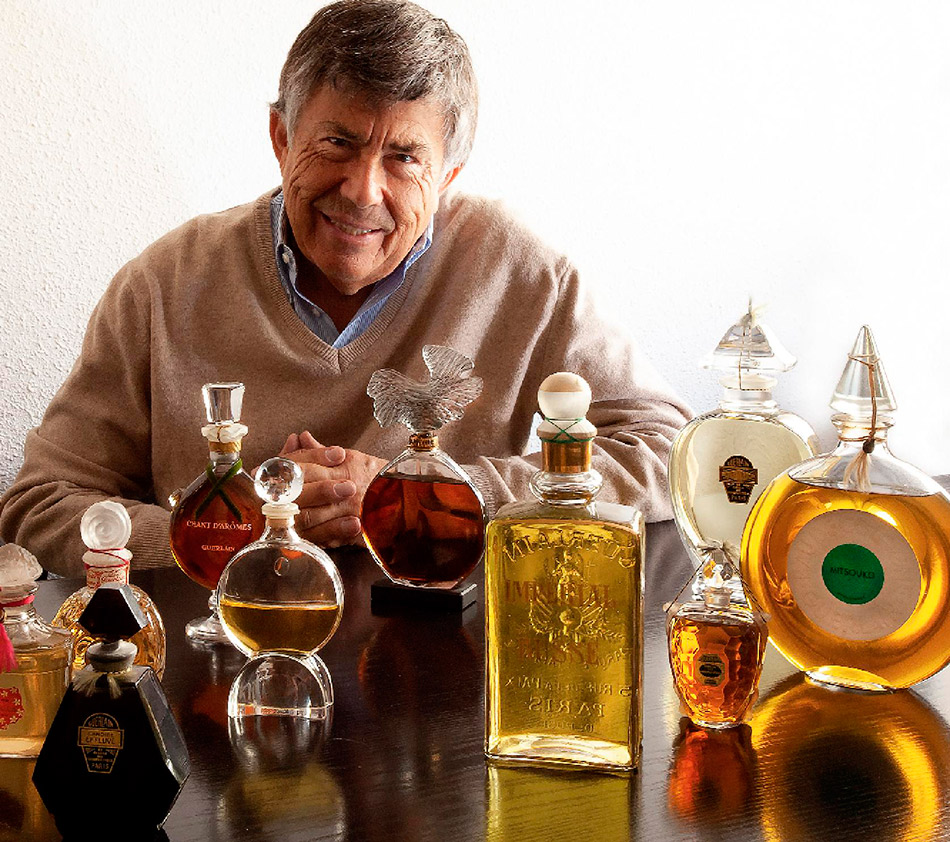 COLLECTORS. 
JUANJO RUIZ CRIVILLÉ
The Crivillé Collection with more than
1000 bottles of ancient perfumes

Since the day Juanjo Ruiz Crivillé decided to become a collector, he has spent thousands of hours researching, gathering documentation and pursuing the most valuable and unique pieces in order to integrate them into his collection. His oldest bottle from 1879, is unique in the world: "The Imperial Russe" which is certified by the Guerlain House as invaluable… READ MORE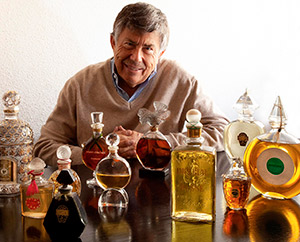 Texto en español
COLECCIONISTAS:  JUANJO RUIZ CRIVILLÉ
Más de 1000 Frascos de Perfumes de Época

Desde el día en que Juanjo Ruiz Crivillé decidió convertirse en coleccionista, ha dedicado miles de horas a investigar, reunir documentación y buscar las piezas más valiosas y únicas para integrarlas en su colección. Su botella más antigua, de 1879, es única en el mundo: "La Imperial Russe", certificada por la Casa Guerlain como invalorable… LEER MÁS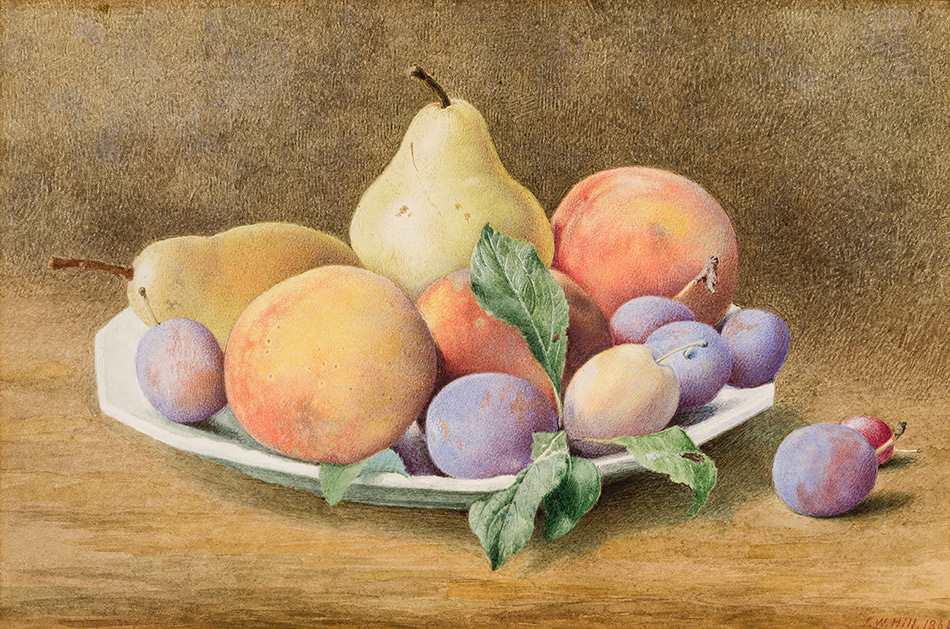 NATIONAL GALLERY OF ART
AMERICAN PRE-RAPHAELITE ART
INFLUENCED BY JOHN RUSKIN
In celebration of the 200th anniversary of the birth of John Ruskin (1819–1900), the most influential art critic of the Victorian era, the National Gallery of Art will present more than 80 paintings, watercolors, drawings, and photographs created by American artists who were profoundly influenced by the renowned critic… READ MORE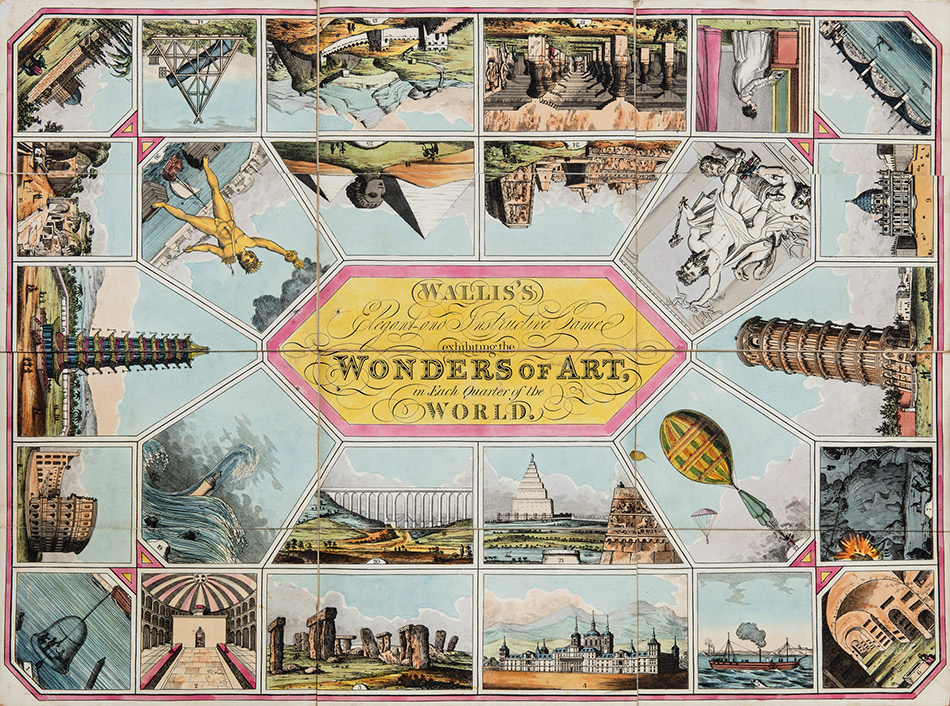 YALE CENTER FOR BRITISH ART
INSTRUCTION WITH DELIGHT
Children's Games from the Ellen and Arthur Liman Collection.
By the turn of the eighteenth century in Britain, parents and teachers had begun to embrace wholeheartedly a suggestion from the philosopher John Locke (1632–1704) that "Learning might be made a Play and Recreation to Children."  British publishers leapt at the chance to supply books and games for "instruction with delight," as John Newbery put it in A Little Pretty Pocket-book (1744), one of the first children's books ever published… READ MORE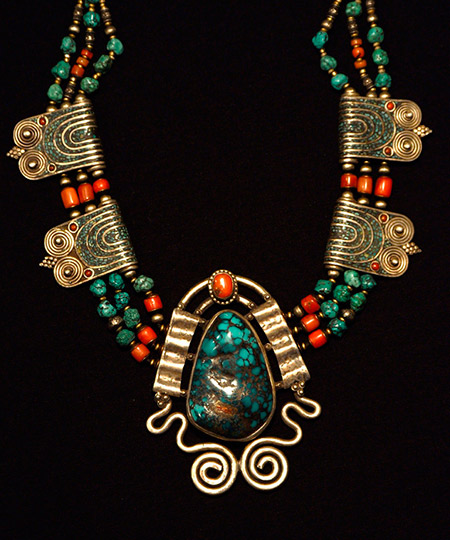 Texto en español
COLECCIONES
Joya Tibetana y del Himalaya
La orfebrería con diseños milenarios
cautiva Occidente.
La influencia de la joya Tibetana invade todo el imaginario del Himalaya. 
La geografía de la región es rica en expertos artesanos y orfebres que realizan piezas de gran creatividad apoyados en su extensa iconografía proveniente de símbolos religiosos, astrológicos y otros de gran significado para su cultura como los Ocho Auspicios.
Los diseños se transmiten a través de generaciones y, algunos de ellos, son tan antiguos que provienen de esgrafiados realizados sobre piedra en la era del neolítico.
El artesano que elabora las joyas con total dominio de las técnicas de joyería, utiliza magistralmente la combinación de colores y formas, siendo la turquesa su piedra preferida… LEER MÁS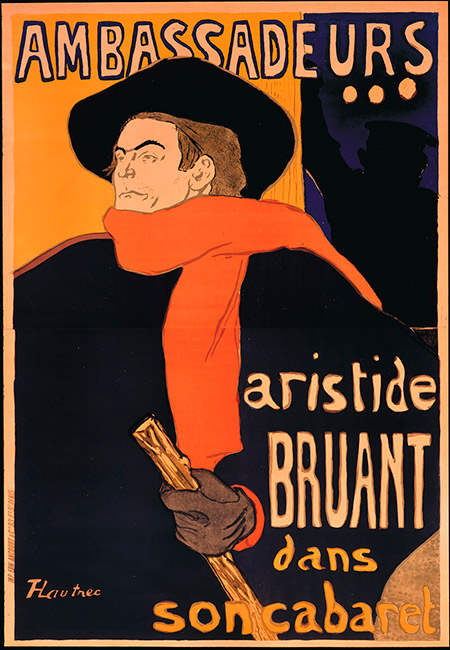 MUSEUM OF FINE ARTS BOSTON
TOULOUSE-LAUTREC AND
THE STARS OF PARIS

The exhibition examines how Toulouse-Lautrec pushed his art in new directions to portray the celebrity
culture of his time—equally fascinated, much like today, with the performers' personal lives as with the roles they played.
Using brazen colors and expressive lines, the artist depicted the defining gestures, costumes and expressions of the celebrities of the day, many of whom were his personal friends.
The exhibition present more than 200 of Toulouse-Lautrec's evocative posters, prints and paintings, including more than 100 works from the BPL's collection… READ MORE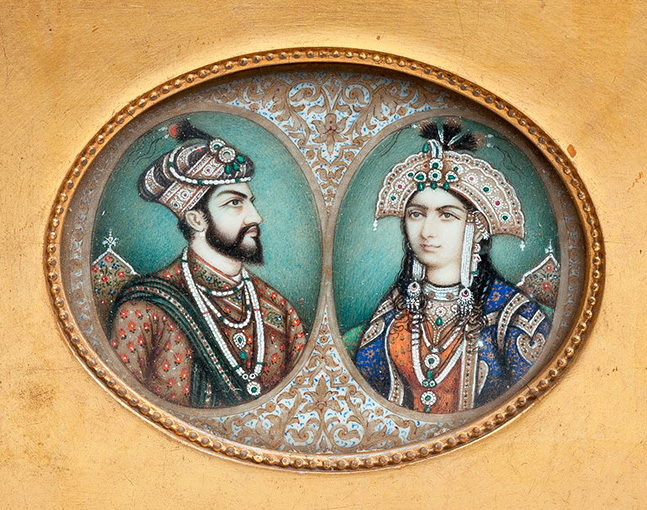 PHOENIX ART MUSEUM
WONDROUS WORLDS:
Art & Islam Through Time & Place
The exhibition features more than 100 artworks from Asia, Africa, Europe, and North and South America, created from the ninth century through 2016, presents hand-written texts, ceramics, textiles, jewelry, photographs, and paintings, from across centuries and from nearly every continent. Wondrous Worlds is structured around the Five Pillars of Islam, considered the core beliefs and practices of the world's second largest religion… READ MORE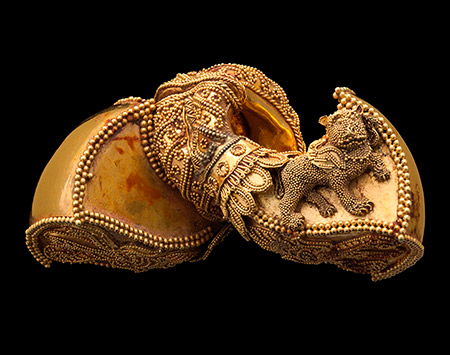 Texto en español
METROPOLITAN MUSEUM OF ART
¿Qué es la joyería? ¿Por qué la usamos?  ¿Qué significados transmite?
La muestra atraviesa el tiempo y el espacio. Explora cómo la joyería actúa y activa el cuerpo que adorna.
Es un discurso global sobre una de las formas de arte más personales y universales.
Una deslumbrante variedad de tocados y ornamentos para los oídos, broches y cinturones, collares y anillos. Las creaciones se muestran junto con esculturas, pinturas, grabados y fotografías que enriquecen y amplifican las muchas historias de transformación que cuenta la joyería…LEER MÁS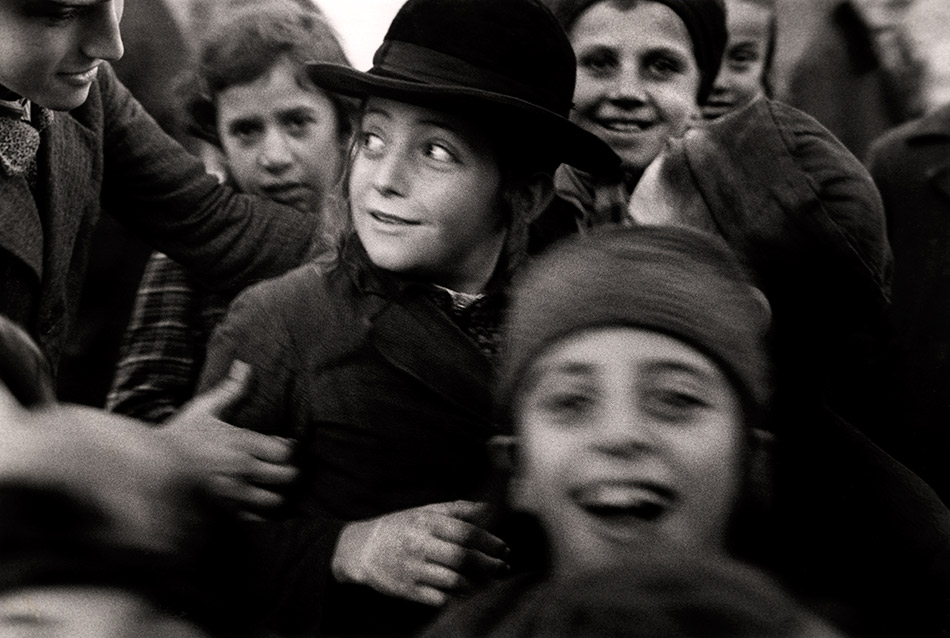 JEWISH MUSEUM LONDON
and THE PHOTOGRAPHERS' GALLERY
ROMAN VISHNIAC Rediscovered
He has created the most extraordinary graphic document of Jewish life before the Holocaust. 
He said: "I was living in Germany in the thirties, and I knew that Hitler had made it his mission to exterminate all Jews, especially the children and the women who could bear children in the future. I was unable to save my people, only their memory"… READ MORE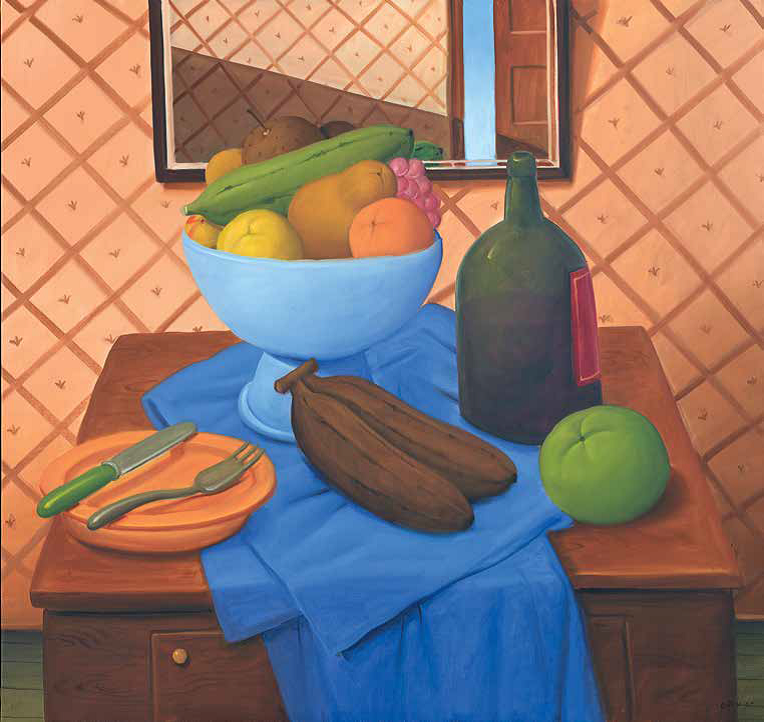 CUSTOT GALLERY DUBAI
FERNANDO BOTERO
A Still Life Retrospective
A major exhibition of still life paintings, drawings and watercolours.
These works, which come from the artist's own collection and are being exhibited for the first time, were created between 1980 and 2018. 
Throughout thirty still life works representing flowers, fruit, objects, musical instruments and fantastic scenes of everyday moments, the artist pays tribute to the Old Master paintings he studied as a young student in Europe during the 1950s… read more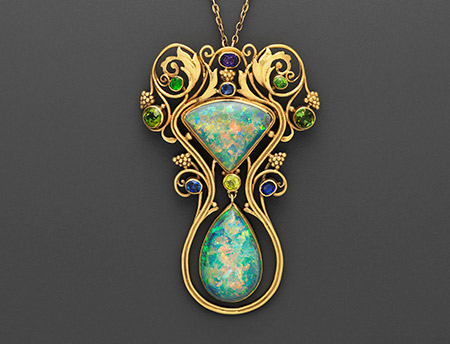 MUSEUM OF FINE ARTS, BOSTON
BOSTON MADE:
Arts and Crafts Jewelry and Metalwork 
Frank Gardner Hale and His Circle
In the early 20th century, Boston boasted one of the most active and influential jewelry-making and metalworking communities in the nation. This is the first exhibition exclusively dedicated to the exemplary works of this vibrant and interwoven group of craftspeople—many of them women, who were offered unprecedented opportunities in education, training and patronage… read more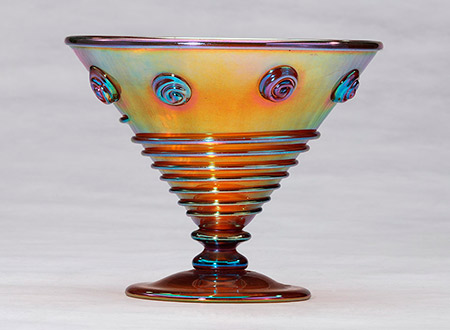 NEWARK MUSEUM
Unexpected Color:
A Journey Through Glass
The exhibitions showcases more than 130 works in glass designed by Frederick Carder for the famed Steuben Glass Works from 1903 to 1933 and used in a variety of settings by the collector Thomas N. Armstrong III.
The exhibition presents a jewel box of shimmering glass, organized by Carder's colors that he created and patented. Carder was fascinated with ancient glass colors and forms, and he worked to recreate the iridescent colors of excavated ancient Greek and Roman glass… read more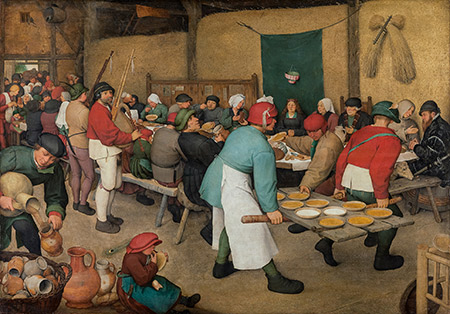 KUNST HISTORISCHES MUSEUM WIEN
PIETER BRUEGEL the ELDER

The first-ever major monograph show dedicated to the greatest Netherlandish painter of the sixteenth century: Pieter Bruegel the Elder (c. 1525/30‒1569)
The exhibition commemorates the 450th anniversary of his death. During his lifetime, Pieter Bruegel the Elder was already among the period's most sought-after artists, with his works achieving exceptionally high prices. Only about forty paintings and sixty prints by him are all that has come down to us… read more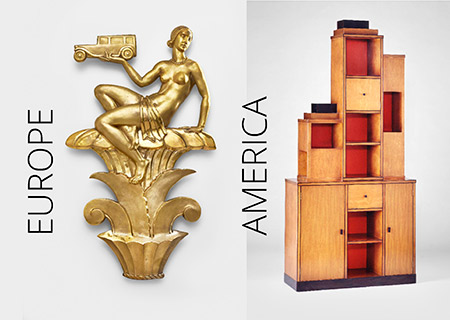 THE WOLFSONIAN
Florida International University
DECO: Luxury to Mass Market
Instead, it is the result of a search by designers and artists for ornament that was suited to modern times. Inspired by many sources and resulting in different stylistic outcomes, Art Deco flourished in Europe in the 1920s and quickly spread around the world. In the United State…read more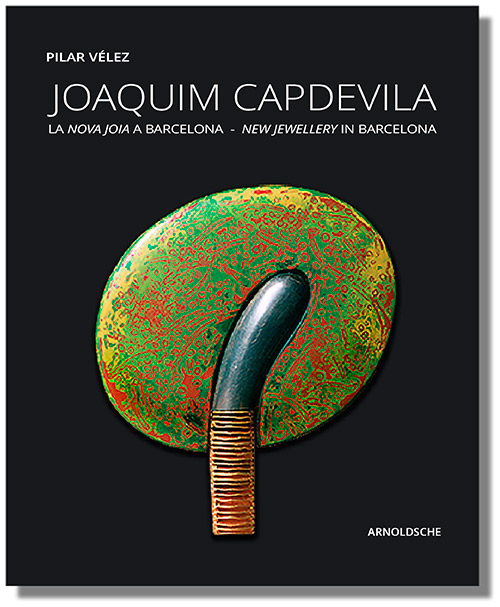 BOOKS / LIBROS
JOAQUIM CAPDEVILA
New Jewellery in Barcelona
Text in English and Catalan. What makes this book essential for the knowledge of the new jewellery in Catalonia and Europe is the exceptional graphic information on the artistic work of Joaquim Capdevila and the text contributed by the author Pilar Vélez, who displays an encyclopaedic knowledge on the subject… read more
JOAQUIM CAPDEVILA
La nueva Joya en Barcelona
Textos en inglés y catalán. Lo que hace imprescindible este libro para el conocimiento de la nueva joyería en Cataluña y Europa es la excepcional información gráfica sobre la obra artística de Joaquim Capdevila y el texto aportado por la autora Pilar Vélez, que hace gala de un conocimiento enciclopédico sobre el tema… leer más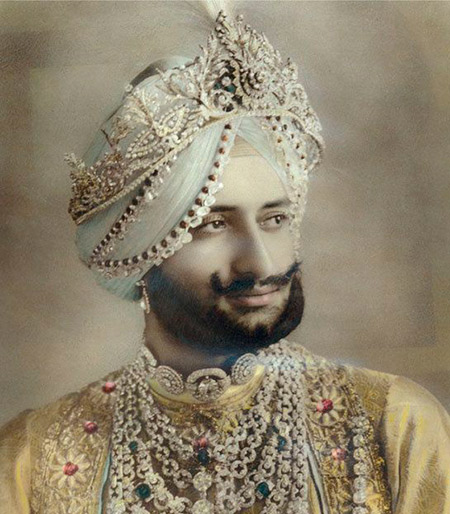 LEGION DE HONOR
EAST MEET WEST:
Jewels of the Maharajas
from The Al Thani Collection

India has been known for its gemstones and jewelry arts for centuries. In the exhibition at the Legion of Honour Museum in San Francisco.
Visitors can now see more than one hundred and fifty precious objects from the collection formed by His Highness Sheikh Hamad bin Abdullah Al Thani.
Impressive pieces ranging from Mughal rule in the 17th century to those reflecting India's influence on today's jewellers… READ MORE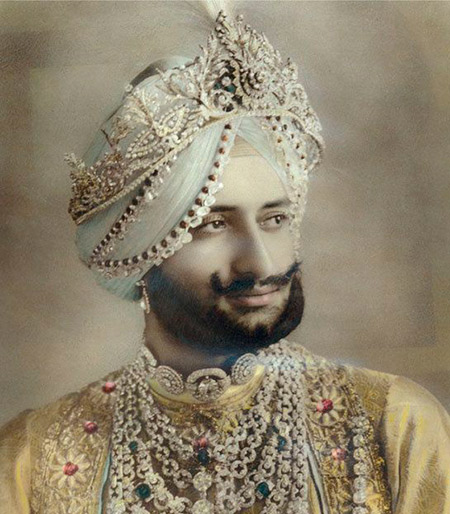 Texto en español
LEGION DE HONOR
Encuentro de Oriente y Occidente.
Joyas de los Maharajás de la Colección Al Thani
La India ha sido reconocida por sus piedras preciosas y artes con joyas durante siglos. En la exposición que se realiza en el Museo Legion de Honor de la ciudad de San Francisco.
Los visitantes pueden ahora ver más de ciento cincuenta objetos preciosos de la colección formada por Su Alteza el Jeque Hamad bin Abdullah Al Thani, con piezas impresionantes que van desde el dominio de los mogoles en el siglo XVII hasta las que reflejan la influencia de la India en los joyeros de hoy en día. LEER MÁS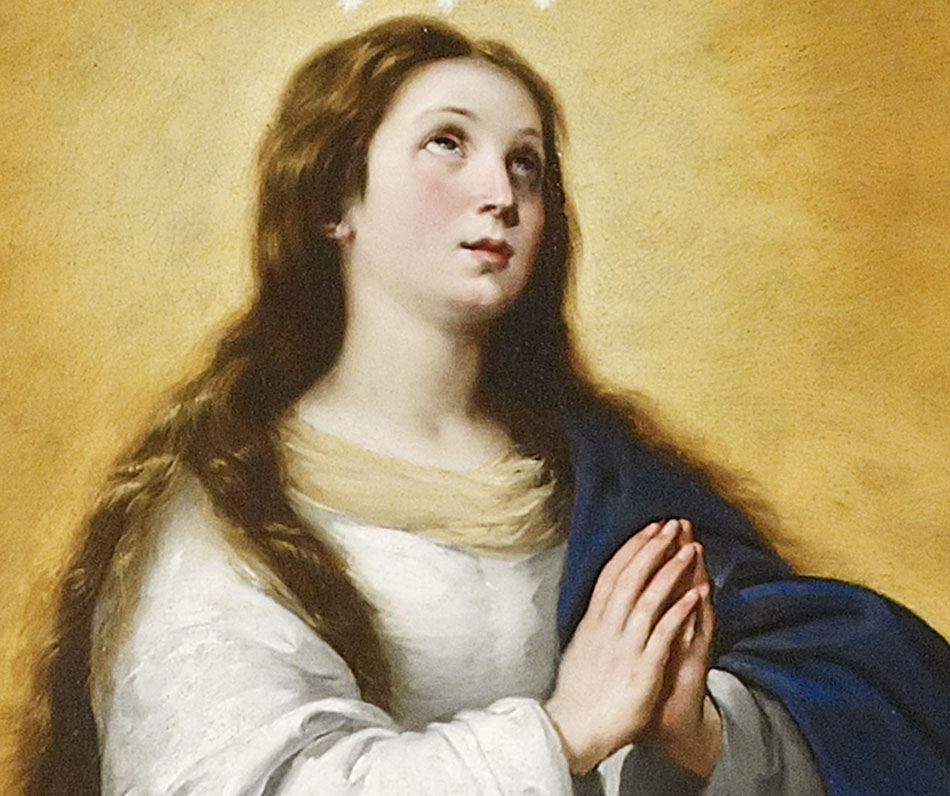 MEADOWS MUSEUM
MURILLO
A 400th Anniversary Celebration
This exhibition celebrates Murillo by exhibiting the extraordinary holdings at the Meadows together with paintings by his Sevillian contemporaries.
Bartolomé Esteban Murillo was a Spanish painter of the Baroque era. Central personality of the Sevillian school, well known for his religious works, such as those presented in this exhibition at the Meadow Museum, Murillo also produced a large number of paintings on gender themes and contemporary figures… read more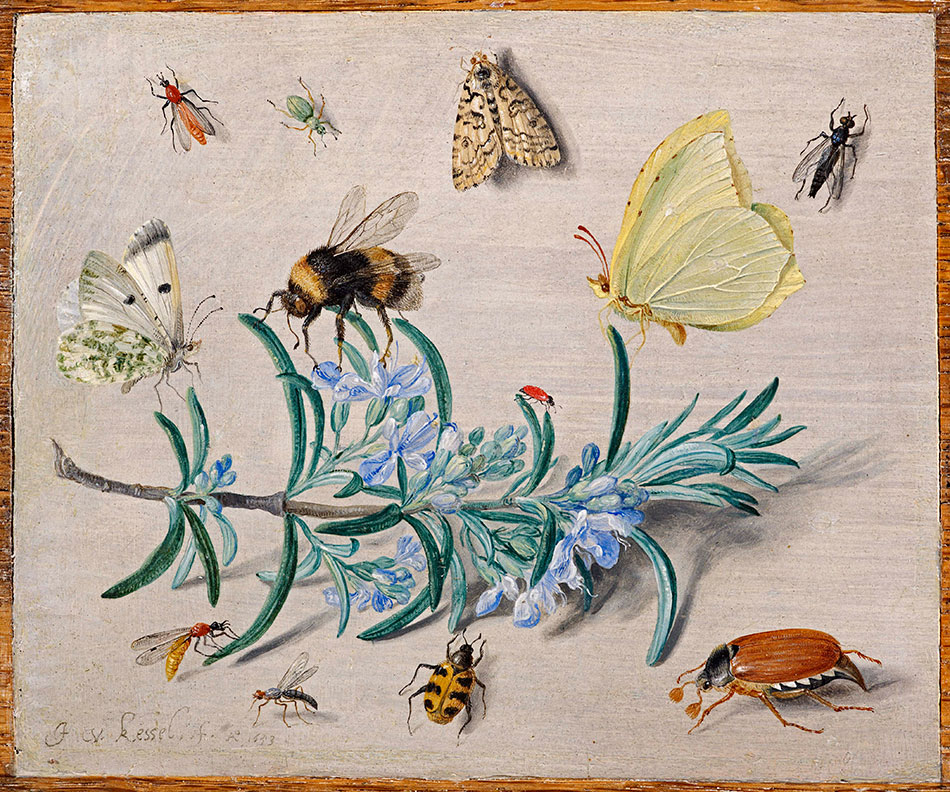 NATIONAL GALLERY OF ART
The NGA has purchased Jan van Kessel's 
"Insects and a Sprig of Rosemary"
Formerly in the collection of Mr. and Mrs. Paul Mellon, the painting is an especially fine example of the artist's work.The painting depicts a sprig of flowering rosemary surrounded by two butterflies, a bumblebee, a moth, beetles, a cockchafer bug, and several other insects… more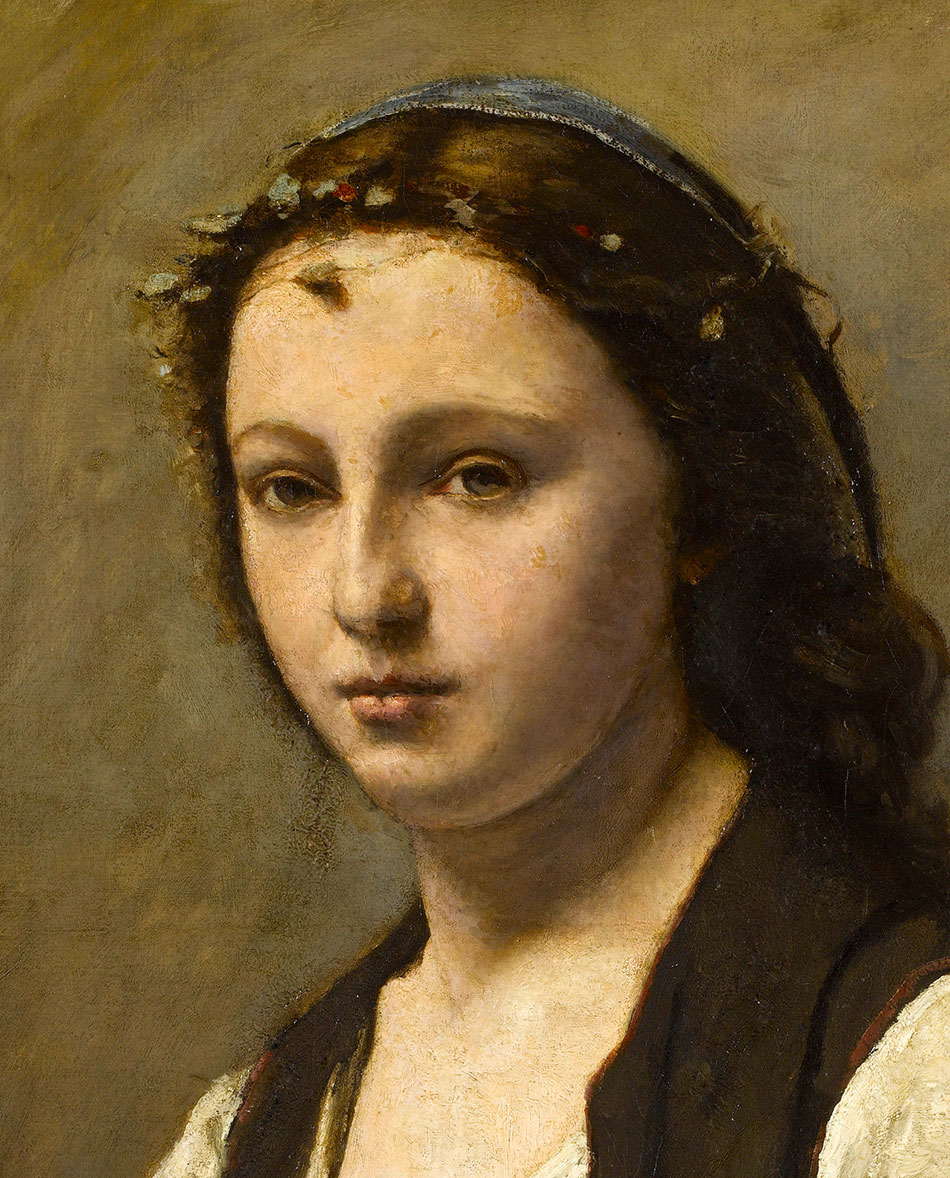 NATIONAL GALLERY OF ART
COROT: WOMEN
Dressed in rustic Italian costume or nude on a grassy plain, rendered with a sophisticated use of color and a deft, delicate touch, Corot's women convey a mysterious sense of their inner lives.
Corot: Women features 44 paintings created between the 1840s and the early 1870s: nudes, individual figures in costumes, and an allegorical series of the model in the studio. One of the greatest landscape painters of the 19th century, Jean-Baptiste-Camille Corot (1796–1875) bridged the French neoclassical tradition and the impressionist movement of the 1870s.
The National Gallery of Art is the only venue for Corot: Women, on view from September 9 through December 31, 2018… read more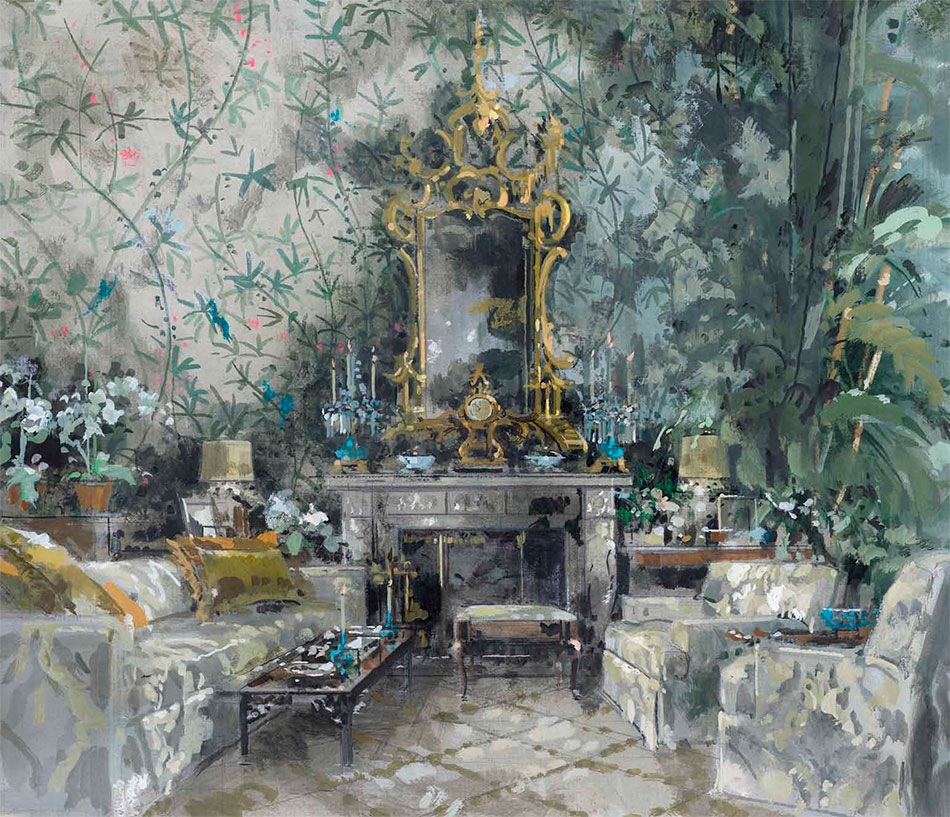 THE GALLERY AT 200 LEX. New York
 JEREMIAH: INSPIRED INTERIORS

The exhibition chronicles Jeremiah Goodman's life and work, drawing on paintings and photographs taken from his own extensive archive.
More than mere illustrations, his paintings interpret and inspire, conveying how a space is experienced through the eyes of an artist.
Simply put, Jeremiah's work comprises the best record of America's greatest interiors… read more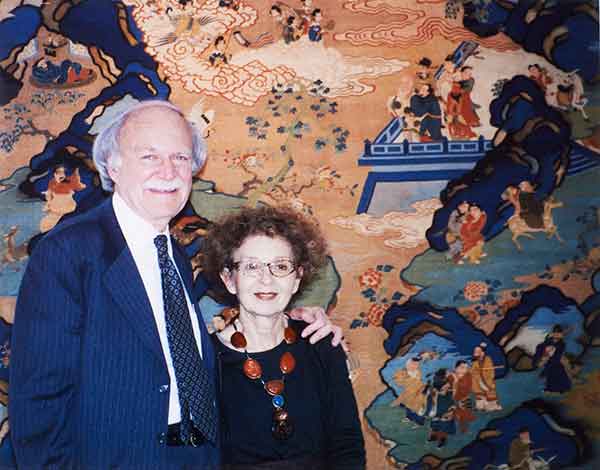 COLLECTORS
Sam and Myrna Myers
50 years creating together an stunning collection of Asian Art
Americans Samuel and Myrna Myers built an extraordinary collection of some 5,000 works of art that, together, offer a very personal vision of the world of Asian art. How did they create their collection? This is the story in the words of Sam and Myrna Myers… more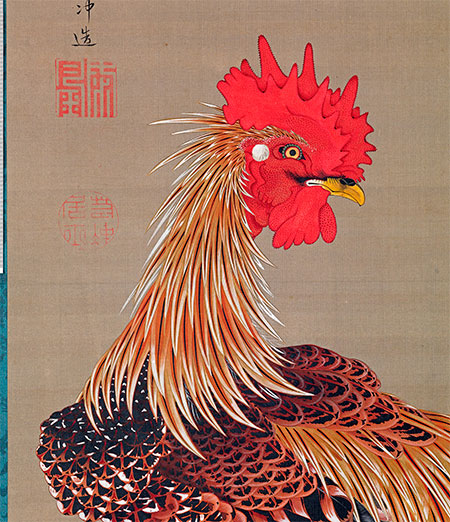 LE PETIT PALAIS, PARIS
Itō Jakuchū (1716–1800)

The Colorful Kingdom of Living Beings:
30 Masterpieces 
Scrolls portrayals including cocks, fish, peacocks, phoenixes, ducks and trees in flower – reveal an astonishing delicacy of line and vividness of colour, allied to an extraordinary talent and technical mastery… more

Le Royaume coloré des êtres vivants:
30 chef-d'oeuvre.
Rouleaux qui représentent tour à tour des coqs, des poissons, des paons, des phénix, des canards, d'arbres en fleurs… révèlent une étonnante finesse de traits, des couleurs incroyablement vives et témoignent d'une maîtrise technique et d'un talent artistique extraordinaires…Voir plus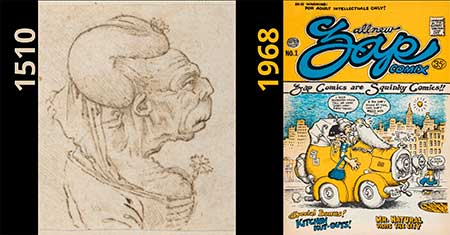 NATIONAL GALLERY OF ART, Washington
SENSE OF HUMOR
From the 15th to 20th century
Prints and drawings have consistently served as popular media for humor in art. Prints, which can be widely replicated and distributed, are ideal for institutional mockery and social criticism, while drawings, unmediated and private, allow for free rein of the imagination… more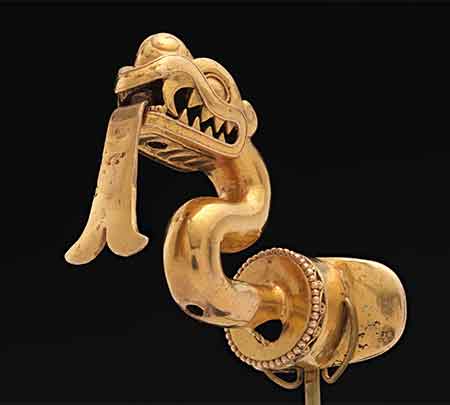 THE MET. Metropolitan Museum of Art. New York
GOLDEN KINGDOMS
Luxury and Legacy in the Ancient Americas
The exhibition present a new understanding of ancient American art and culture, showcasing more than 300 objects drawn from more than 50 museums in 12 countries.  
The exhibition will feature spectacular works of art from recent archaeological excavations—crowns, pectorals, pendants, necklaces, ear and nose ornaments, labrets, masks, mantles, goblets, vases, stelas, bells, painted books, and more—that have rarely, if ever, left their country of origin… READ MORE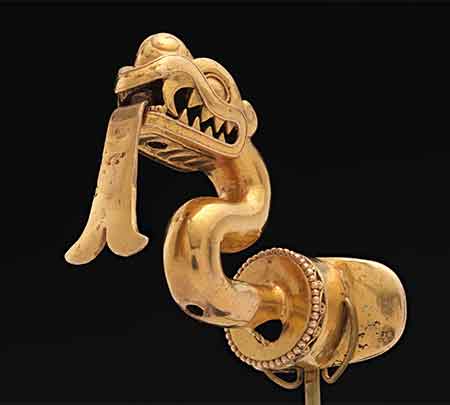 Texto en español
METROPOLITAN MUSEUM OF ART, New York
Golden Kingdom
En la América Precolombina, el oro, la plata y el cobre se utilizaban principalmente para crear objetos de vestimenta y rituales; los metales sólo se utilizaban de manera secundaria para crear armas y herramientas. La práctica de fabricar objetos de prestigio en oro para gobernantes y deidades. El oro, explotado por primera vez en los Andes alrededor del año 2000 a.C., su uso se desplazó  gradualmente hacia el norte, hacia América Central y México. Desde el comienzo, el oro siempre estuvo estrechamente asociado con el reino sobrenatural…READ MORE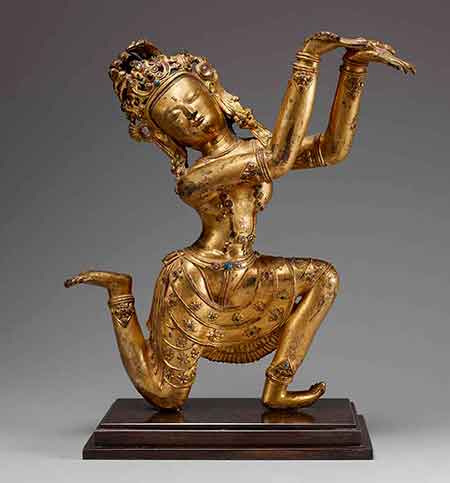 KIMBELL ART MUSEUM
FROM THE LANDS OF ASIA
The Sam and Myrna Myers Collection
This exhibition present over 400 objects selected from this remarkable collection, with works representing key periods in the history of the art of China, Japan, Tibet, Mongolia, Korea and Vietnam.
Fascinating historical events through themes such as the symbolism of Chinese jade, the trade in blue-and-white porcelain, Buddhism, Noh theater, the Japanese samurai, the tea ceremony and the scholar's studio… read more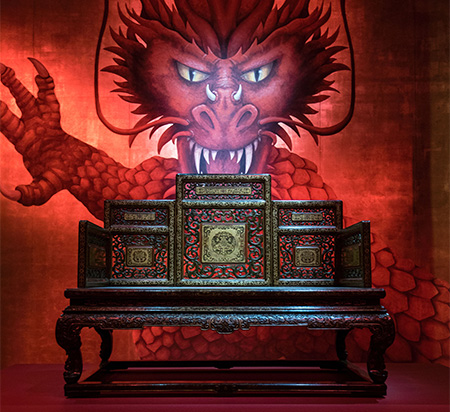 MINNEAPOLIS INSTITUTE OF ART
Power and Beauty
in China's Last Dynasty
Concept and Design by Robert Wilson
Famous theater director and visual artist Robert Wilson has created an immersive and experiential environment to showcase the famous Chinese art collection of the Minneapolis Institute of Art (Mia).
Scenographies and effective uses of light on works of art show the opulence of the Qing Empire, the last imperial dynasty of China…  read more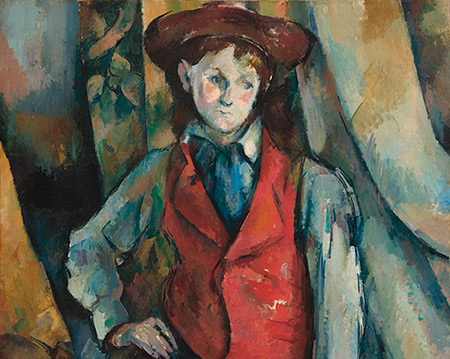 NATIONAL GALLERY OF ART
CÉZANNE Portraits
Is the first exhibition devoted exclusively to this often-neglected genre of his work.
The revelatory exhibition explores the pictorial and thematic characteristics of Paul Cézanne's (1839–1906) portraits, the chronological development of his style and method, and the range and influence of his sitters. Cézanne painted almost 200 portraits, The exhibition presents a selection of portraits that reveals the most personal and human aspects of Cézanne's art… read more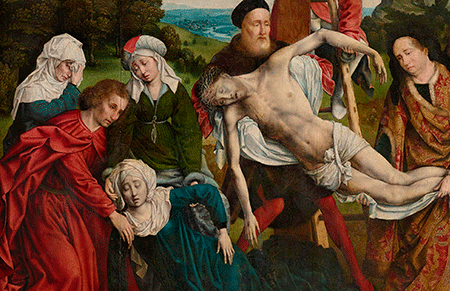 PHILADELPHIA MUSEUM OF ART
Old Masters Now
Celebrating the Johnson Collection
A major exhibition focusing on one of the finest collections of European art ever to have been formed in the United States by a private collector… read more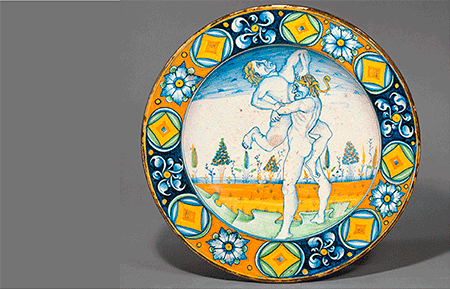 NATIONAL GALLERY OF ART
Sharing Images:
Renaissance Prints into Maiolica and Bronze
90 objects to highlight the impact of Renaissance prints on maiolica and bronze plaquettes. It traces the metamorphosis that designs by Andrea Mantegna,  Antonio del Pollaiuolo, Raphael, Michelangelo,  Parmigianino, and Albrecht Dürer, among others… read more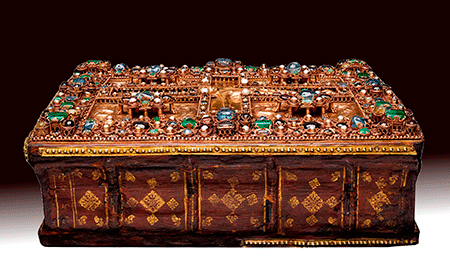 The MORGAN LIBRARY & MUSEUM  
Treasure bindings
Were a luxury in the Middle Ages. Few survive, and some of the finest examples are in the Morgan's distinguished collection… read more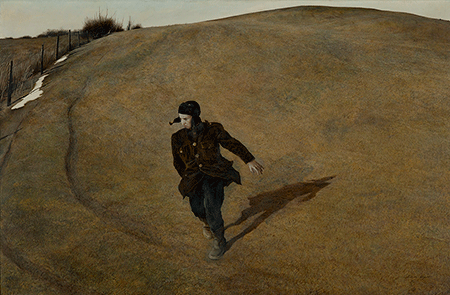 SEATTLE ART MUSEUM
Andrew Wyeth
In Retrospect
Major exhibition presents through 110 paintings and drawings, radical reimagining of one of the 20th century's most complicated artists. "In Retrospect" reflects on Wyeth's work through the historical lens of a century in which he deviated from the American art mainstream but continued to figure prominently in much of the country's artistic discourse… read more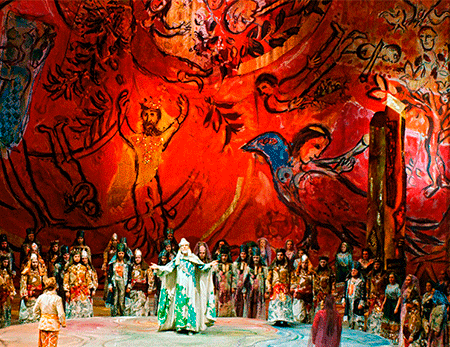 LACMA. LOS ANGELES COUNTY MUSEUM OF ART
CHAGALL:
Fantasies for the Stage

Concentrated in four theatrical productions created over a quarter century: Aleko (1942), The Firebird (1945) , Daphnis and Chloe (1959), and The Magic Flute (1967). The exhibition comprises 145 objects, including 41 vibrant costumes; nearly 100 preparatory sketches; rare 1942 film footage of the original performance of Aleko; musical accompaniments for each section; and a selection of paintings depicting musicians and theatrical scenes…  read more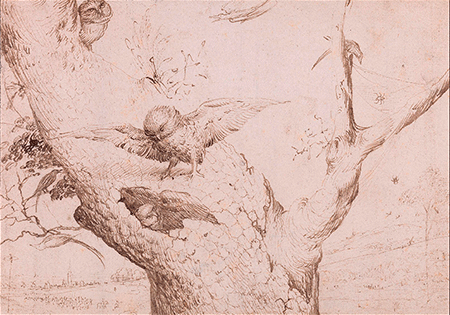 NATIONAL GALLERY OF ART
Bosch to Bloemaert
Early Netherlandish Drawings
 
While the exhibition features the remarkable skill and virtuosity of masters such as Hieronymus Bosch, Abraham Bloemaert, Pieter Bruegel the Elder, and Hendrick Goltzius, several key examples also reveal the variety of functions served by drawings across the 15th through 17th centuries… read more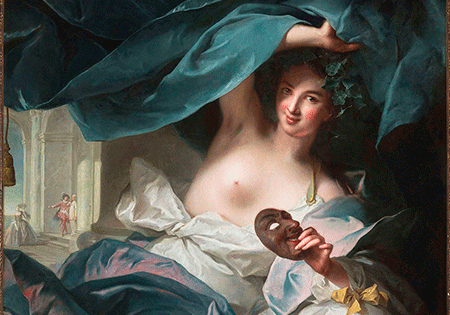 KIMBELL ART MUSEUM 
CASANOVA
The Seduction of Europe
The exhibition presents a free-spirited exploration of mid-18th-century Europe.  The celebrated Giacomo Casanova (1725–1798), who epitomizes the sophistication of the 18th century, will act as our guide… read more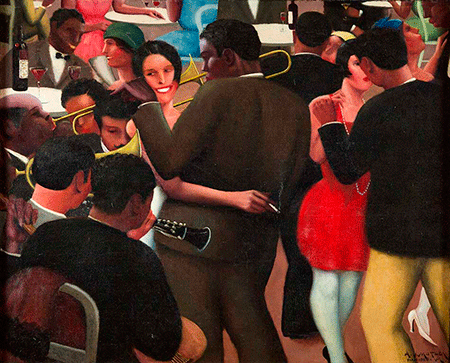 THE CLEVELAND MUSEUM OF ART 
THE JAZZ AGE
American Style in the 1920s

The first major museum exhibition to focus on American taste in art and design during the 1920s and early 1930s.  More than 300 works, explore America's cultural coming of age through an exuberant selection of jewelry, fashion, paintings, decorative arts and motorcars…  read more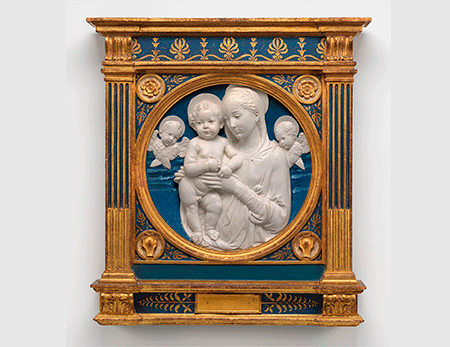 NATIONAL GALLERY OF ART 
DELLA ROBBIA
Family of artists sculpting with Color
in Renaissance Florence
More than 500 years after their creation, Della Robbia terracotta sculptures endure as some of the most innovative and expressive examples of art from the Italian Renaissance. Even today the ceramics retain their signature opaque whites, deep cerulean blues, and lively greens, purples, and yellows, due to the glazing technique invented by sculptor Luca della Robbia (1399/1400–1482)…  read more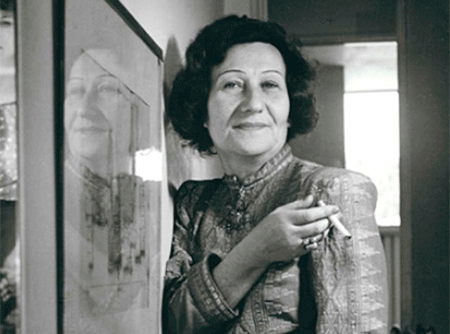 ART DEALERS
GALKA SCHEYER
Maven of Modernism in California
The NORTON SIMON MUSEUM
Maven of Modernism Exhibition presents exceptional examples from Scheyer's personal collection by the Blue Four artists. All together, these works and related ephemera tell the fascinating story of this trailblazing impresario, who helped shape California's reputation as a burgeoning center for modern art…  read more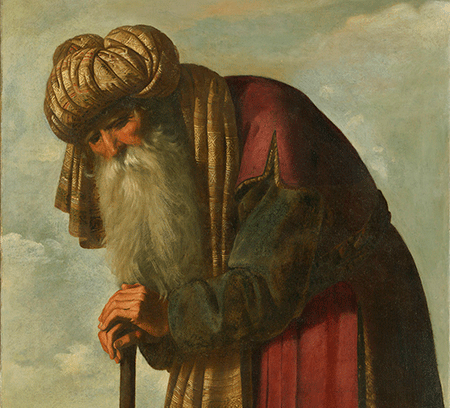 MEADOWS MUSEUM, DALLAS
ZURBARÁN
Jacob and His Twelve Sons,
13 Life-Size Paintings from Auckland Castle
 
These life-size portraits, which depict Jacob and his Twelve Sons, are a visual narrative of Jacob's deathbed act of bestowing a blessing on each son, blessings which foretold their destinies and those of their tribes…  read more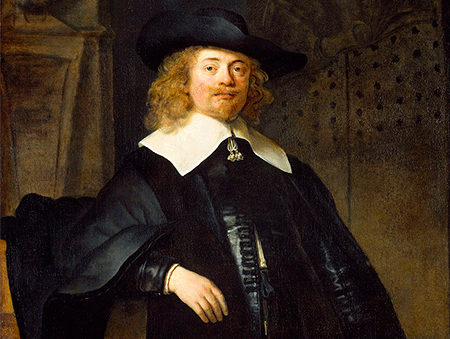 NELSON-ATKINS MUSEUM
Reflecting Class in the Age of
REMBRANDT and VERMEER
Include Rembrandt, Jan Steen, Frans Hals, Pieter de Hooch, Gerard ter Borch and Gerrit Dou, among others. Loans from Amsterdam, Paris, Berlin, Munich, Budapest, and London will complement the works coming from public and private collections in North America…  read more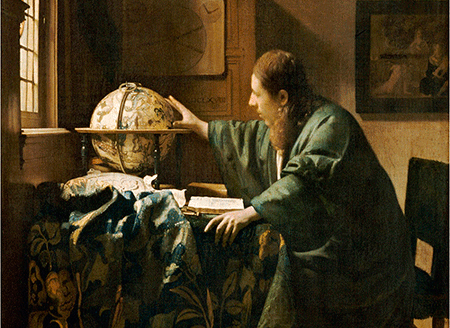 NATIONAL GALLERY OF ART
VERMEER
And the Masters of Genre Painting

Dutch Golden Age painters from 1650 to 1675, when they reached the height of their technical ability and mastery at depicting domestic life. Some 65 masterpieces by Johannes Vermeer and his contemporaries—including Gerard ter Borch, Gerrit Dou, Pieter de Hooch, Nicolas Maes, Eglon van der Neer, Caspar Netscher, and Jacob Ochtervelt…  read more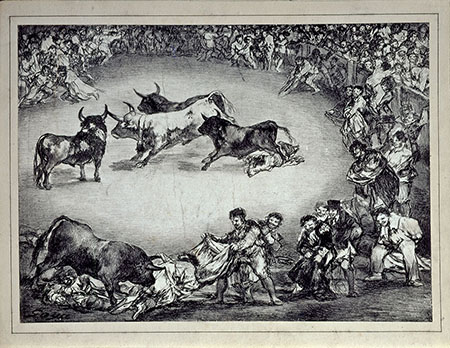 MUSEO LÁZARO GALDIANO
El tesoro GOYA
 
Casi un millar de estampas de Goya en el Museo.
José Lázaro Galdiano atesoró a lo largo de su vida, una de las mejores y más valiosas colecciones de obra gráfica de este genio de la pintura y la más completa reunida por un solo coleccionista…  leer más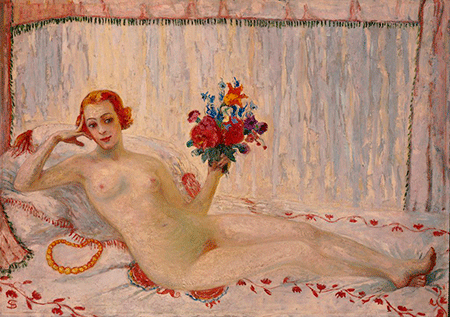 JEWISH MUSEUM, New York
Florine  Stettheimer 
Painting Poetry
 
Painting Poetry are drawn from all periods of the artist's life, with Head of a Girl (1887-88), a pencil drawing Stettheimer made when she was just 16 years old, being one of the earliest works on view. Offers a timely reconsideration of this influential American artist with a sharp satirical wit, placing her centrally in the modern dialogue of high and mass culture…  read more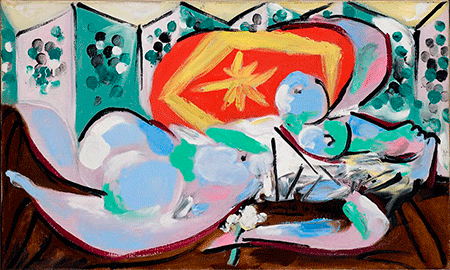 The PHILLIPS COLLECTION
GAUGUIN to PICASSO:
The Staechelin and Im Obersteg Collections
Masterpieces created during the mid-19th and 20th centuries by 22 world-famous artists—including Vincent van Gogh's The Garden of Daubigny (1890), Pablo Picasso's double-sided canvas Woman at the Theater / The Absinthe Drinker (1901), and Marc Chagall's three monumental Rabbi portraits from 1914 Jew in Black and White, Jew in Green, and Jew in Red…  read more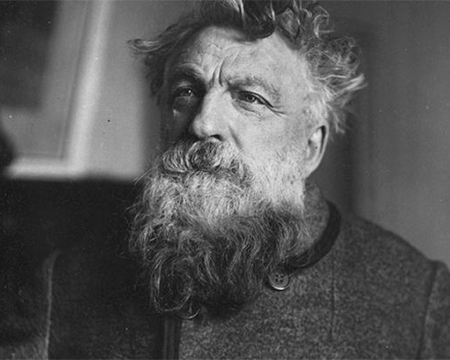 CLEVELAND MUSEUM OF ART
RODIN – 100 Years
The Legacy of a Genius
 
Like Michelangelo, he uses the vocabulary of the body, he talks of human passions and destinies, a language that speaks to all cultures and all shades of opinion. Rodin changed the course of sculpture through his innovation, exploring human passions, using body language and creating unexpected assemblages…  read more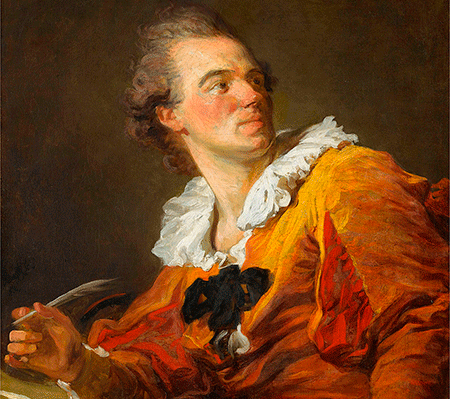 NATIONAL GALLERY OF ART
FRAGONARD
The Fantasy Figures
 
Fragonard: The Fantasy Figures, presents a series of rapidly masterfully executed, brightly colored paintings of lavishly costumed individuals. Covered with 18 thumbnail-sized sketches and apparently annotated in the rococo artist's own hand, the drawing now known as Sketches of Portraits emerged at a Paris auction in 2012 and upended several long-held assumptions about the fantasy figures…  read more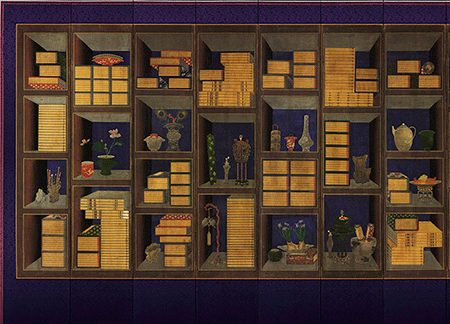 CLEVELAND MUSEUM OF ART
CHAEKGEORI
Pleasure of Possessions in Korean Painted Screens
The exhibition showcases 9 unique type of Korean still-life painting. 
Chaekgeori 책거리 (pronounced check-oh-ree), literally translated as "books and things," are painted screens that depict scholarly objects, exotic luxuries, symbolic flowers, and gourmet delicacies dispersed in artful arrangements on bookshelves…  read more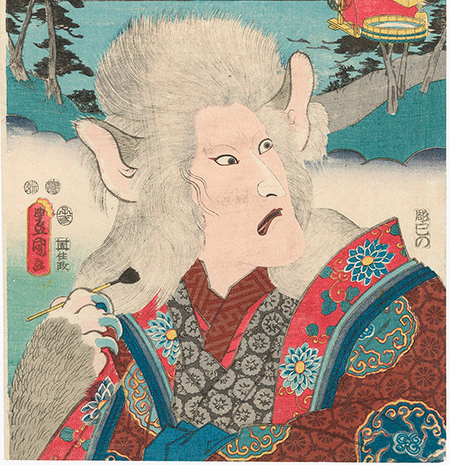 MUSEUM of FINE ARTS BOSTON
SHOWDOWN!
Kuniyoshi vs. Kunisada
 
Rival artists Utagawa Kuniyoshi (1797–1861) and Utagawa Kunisada (1786–1864) were the two best-selling designers of ukiyo-e woodblock prints in 19th-century Japan. Featuring 100 works drawn from the preeminent Japanese collection housed at the Museum of Fine Arts, Boston (MFA), Showdown! Kuniyoshi vs. Kunisada revives the centuries-old competition and invites visitors to decide which of the two artists is their personal favorite… read more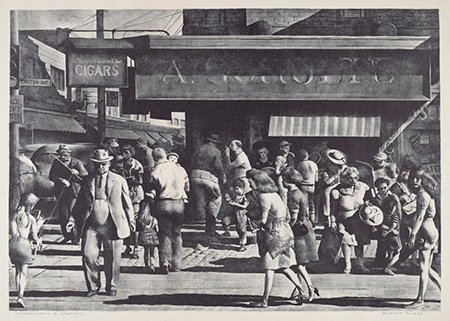 NATIONAL GALLERY OF ART
The Urban Scene: 1920–1950
 
American artists of the early 20th century sought to interpret the beauty,
power, and anxiety of the modern age in diverse ways.
The black-and-white prints that comprise The Urban Scene, often highlight the unprecedented scale of urban architecture and the impact of industry and technology on city life…  read more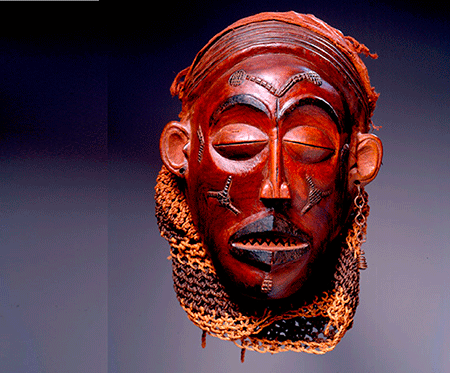 HIGH MUSEUM OF ART. Atlanta
AFRICAN ART
Permanent Collection 
 
With a curatorial department devoted solely to African art since 2001, 
and a curatorial position endowed by Fred and Rita Richman, the High's collection has grown to encompass the dynamic diversity of African art forms from ancient to contemporary…  read more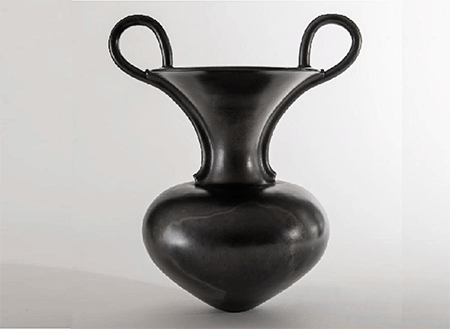 HIGH MUSEUM OF ART. Atlanta
Magdalene Odundo
The Vessels
 
The trajectory of Odundo's work over the course of three decades.
The Vessels of Magdalene Odundo" will trace her trajectory  from its genesis in the early 1980s through her most recent innovations, including new works created especially for the exhibition. Over the years, Odundo's art has become immediately recognizable for its distinctive, sensuous forms, some of which suggest the human figure…  read more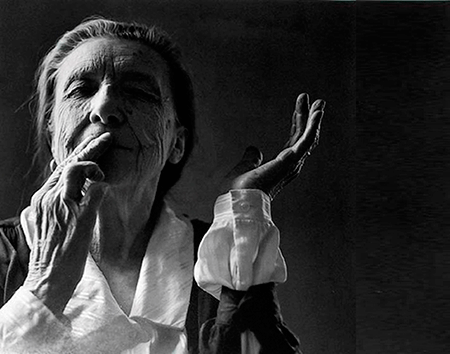 NATIONAL GALLERY OF ART
Louise Bourgeois
NO EXIT
 
No Exit will present key early works, including three pen drawings (1947–1950) that evoke the cascading rivers and mountain peaks of Aubusson, the tapestry-producing region of France and home to Bourgeois's mother's family. Other highlights include the artist's psychologically charged print project, He Disappeared into Complete Silence (1947)—a work that signals the imagery and themes that would engage Bourgeois until her death at age 98… read more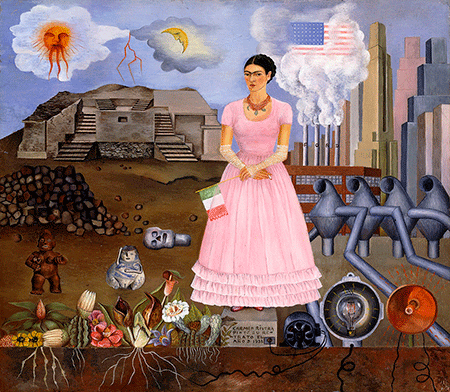 MUSEUM OF FINE ARTS, Houston
Paint the Revolution
Mexican Modernism 1910-1950
An exhibition that charts the development of Modern art in Mexico and the social, political, and cultural forces that shaped it over the course of nearly half a century, including easel paintings, large-scale portable murals and mural fragments, prints, photographs, books, newspapers, and broadsheet. Paint the Revolution is unprecedented for its breadth and the variety of visual materials on display…  read more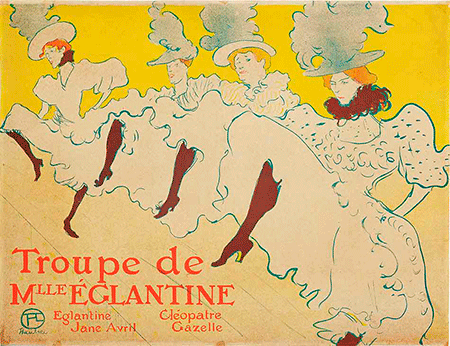 The PHILLIPS COLLECTION
Henri deToulouse-Lautrec  
Iconic printed works
 
An extraordinary selection of Henri de Toulouse-Lautrec's iconic and rare printed works from nearly the entire period of his lithographic career (1891–1899). An inaugural collaboration with the Montreal Museum of Fine Arts (MMFA), "Toulouse-Lautrec Illustrates the Belle Époque" assembles, for the first time in the United States, close to 100 defining images of late-19th-century Montmartre, drawn from one of the leading collections of prints and posters by Toulouse-Lautrec…  read more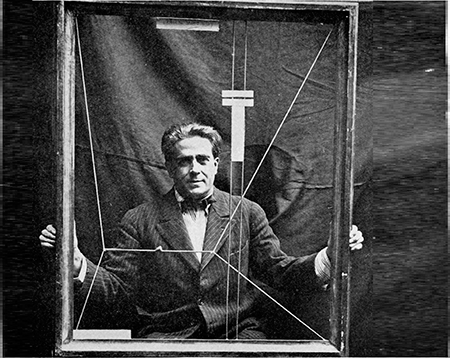 MoMA
PICABIA
Our Heads Are Round so
Our Thoughts Can Change Direction
 
"Our Heads Are Round so Our Thoughts Can Change Direction", is the first major exhibition of the artist's work in the US in nearly half a century, and the first ever to chart the full range of Picabia's audacious, irreverent, and profoundly influential career. "Our heads are round so our thoughts can change direction" is an aphorism coined by Picabia in 1922, and it aptly encapsulates the nonlinear, circular character of his artistic practice…  read more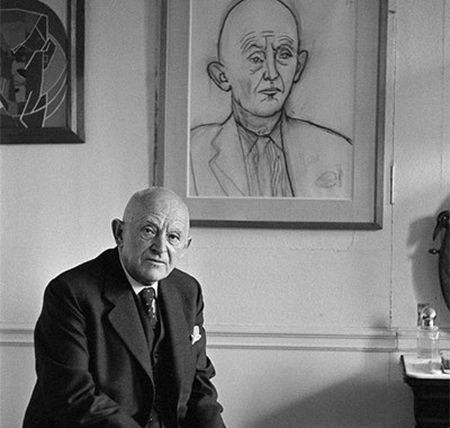 MARCHAND, COLLECTOR  
Daniel-Henry Kahnweiler 
great champion of Cubism

In the 1910s and 1920s. He enhanced the Cubist art movement with the help of the poet critics Apollinaire and Max Jacob. Together with other great merchants such as Alfred Flechtheim, Paul Cassirer, Daniel Wildenstein, Léonce Rosenberg, Paul Rosenberg, Aimé Maeght and Leo Castelli, Kahnweiler became one of the most influential art dealers during the 20th century…  read more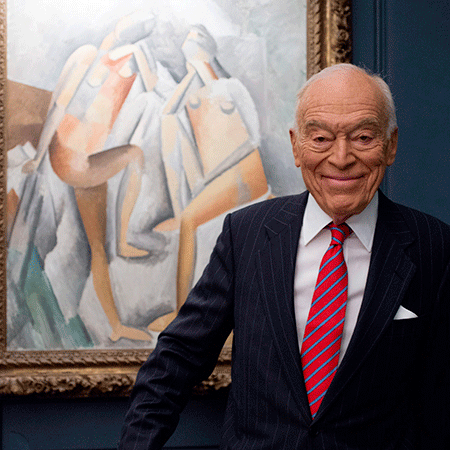 FILÁNTROPO – COLECCIONISTA   
Leonard A. Lauder
Donación al Metropolitan Museum of Art de Nueva York (MET)
Después de entrevistarse con directores de diferentes museos, llegó a la conclusión de que el más apropiado para exponer y mantener su colección sería el Metropolitan Museum of Art de Nueva York . En abril de 2013, en un gesto que conmociona al mundo del arte, comunica su decisión de donar 81 obras cubistas al museo y establecer en la propia institución un Centro de Investigación de Arte Moderno al que dotará con 22 millones de dólares para su desarrollo. El 24 de octubre de 2014 se inauguró en el "Met" la exposición CUBISMO: Colección de Leonard A. Lauder…  read more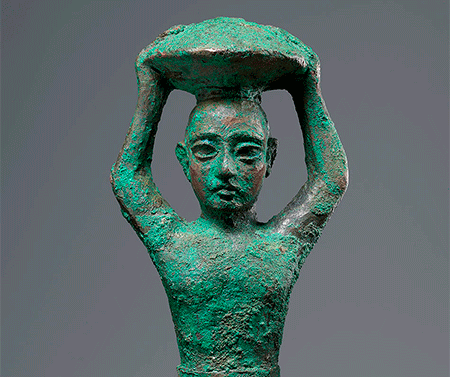 The MORGAN LIBRARY & MUSEUM
Founding Figures:
Copper Sculpture from ANCIENT MESOPOTAMIA,
ca. 3300–2000 B.C.
Standing about a foot tall, the small yet monumental "foundation figures" in ancient Mesopotamia were not created to be seen by mortal eyes. Cast in copper and placed beneath the foundation of a building, often a temple, they were intentionally buried from prying humans. They combine both abstract and natural forms and were created at the behest of royal rulers concerned with leaving a record of their humanity, deeds, and civilization…  read more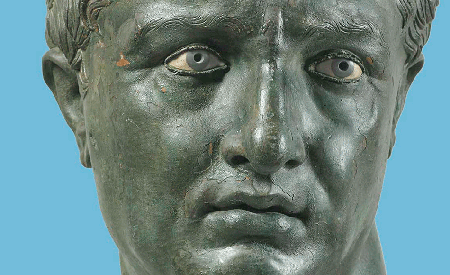 NATIONAL GALLERY OF ART
POWER AND PATHOS
Bronze Sculpture of the Hellenistic World
 
During the Hellenistic era artists around the Mediterranean created innovative, realistic sculptures of physical power and emotional intensity. Bronze—with its reflective surface, tensile strength, and ability to hold the finest details—was employed for dynamic compositions, graphic expressions of age and character, and dazzling displays of the human form…  read more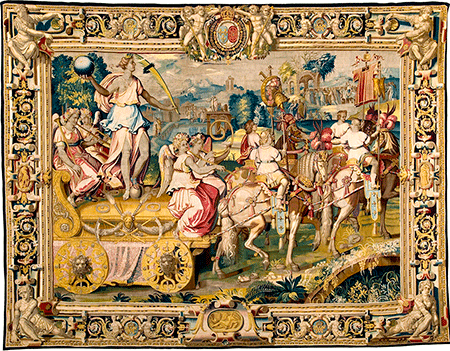 GETTY CENTER
WOVEN GOLD:
Tapestries of LOUIS XIV
 
The art of tapestry weaving in France blossomed during the reign of Louis XIV (r. 1643-1715). 
Three hundred years after the death of France's so-called "Sun King," the J. Paul Getty Museum will showcase 
14 monumental tapestries from the French royal collection, revealing the stunning beauty 
and rich imagery of these monumental works of art…  read more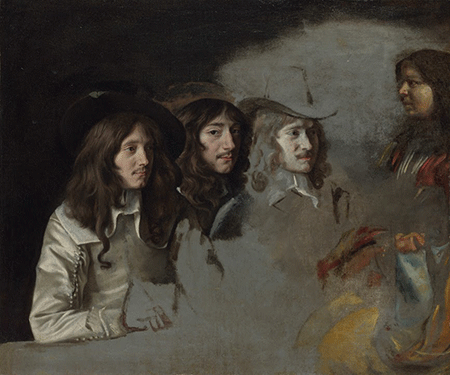 LEGION DE HONOR
The Brothers LE NAIN
Painters of 17th-Century France
 
The brothers' work was rediscovered in the 19th century by such art historians as Champfleury, and influenced many artists including Gustave Courbet and Édouard Manet. The brothers then became famous as "painters of reality," admired for their deeply sympathetic and affecting portrayals of hard-working men and women. In these paintings, we see smiling field laborers, city beggars with deadpan expressions, mothers cradling infants with perfect intimacy, and children that dance and play music with a lack of pretension…  read more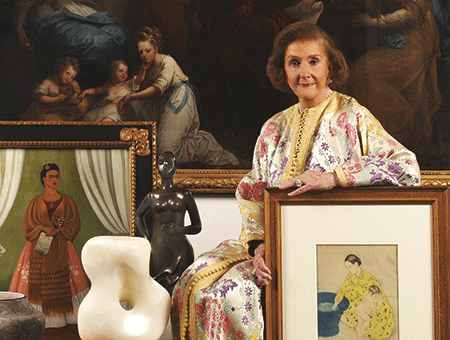 PHILANTROPIST – COLLECTOR
Wilhelmina Cole Holladay
Founder of The National Museum
of Women in the Arts
The idea for the National Museum of Women in the Arts grew from a simple, obvious, but rarely asked question: Where are all the women artists?
By 1980, Wilhelmina Cole Holladay began to devote her energies and resources to creating a museum that would showcase women artists, and the Holladay Collection became the core of the institution's permanent collection… read more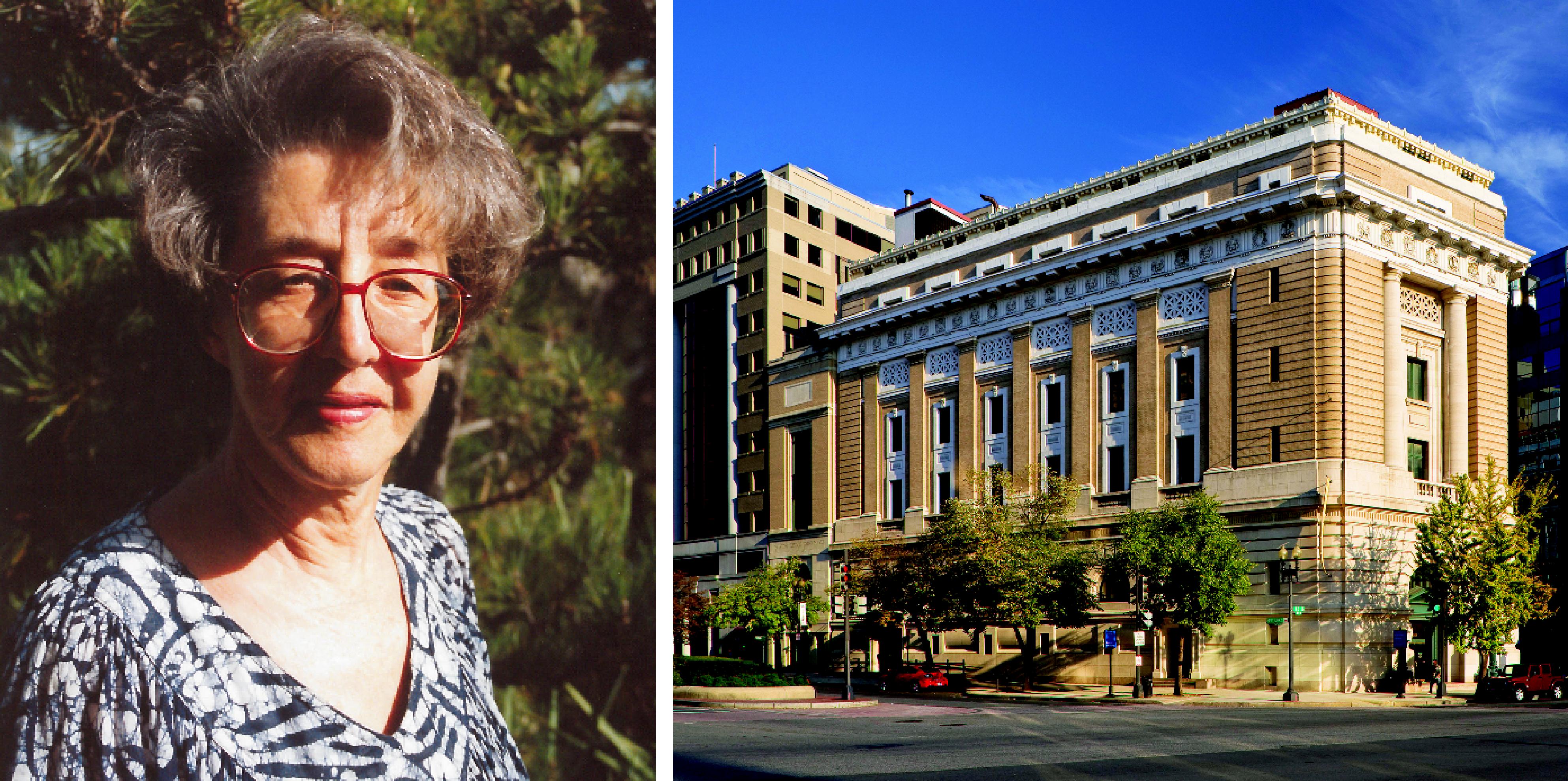 PHILANTROPIST – COLLECTOR
Madeleine Rast

A major gift of $9 million to the National Museum of Women in the Arts. Rast's bequest will bolster the endowment, strengthening in perpetuity the museum's mission to bring recognition to the achievements of women artists…read more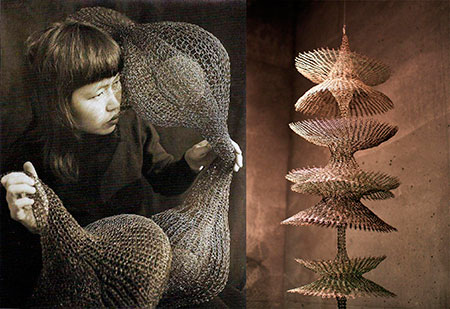 ARTIST 
Ruth Asawa

David Zwirner said: "Intricate, dynamic, and sinuous, these remarkable works, begun in the late 1940s, continue to challenge conventional notions of sculpture through their emphasis on lightness and transparency.
"I think her story, if properly told, should afford her a place amongst the great artists of the twentieth century"… read more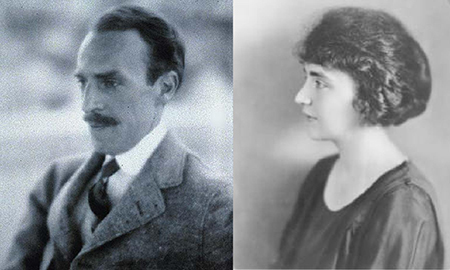 PHILANTROPISTS – COLLECTORS
Duncan and Marjorie Phillips

Founders of The Phillips Collection opened to the public in 1921 in Washington's vibrant Dupont Circle neighborhood. Paintings by Renoir and Rothko, Bonnard and O'Keeffe, van Gogh and Diebenkorn are among the many stunning impressionist and modern works that fill the museum.  The collection continues to develop with selective new acquisitions…read more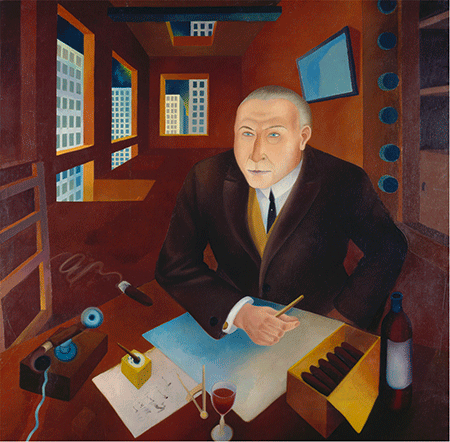 LACMA. Los Angeles County Museum of Art
NEW OBJECTIVITY:
German Art in the Weimar Republic, 1919–1933
 
During the 14 years of the Weimar Republic, artists in Germany grappled with the devastating aftermath of World War I:  the social, cultural, and economic effects of rapid modernization and urbanization; staggering unemployment and despair; shifting gender identities; and developments in technology and industry. Situated between the end of World War I and the Nazi assumption of power, Germany's first democracy thrived as a laboratory for widespread cultural achievement, witnessing the end of Expressionism, the exuberant anti-art activities of the Dadaists, the establishment of the Bauhaus design school, and the emergence of a new realism…  read more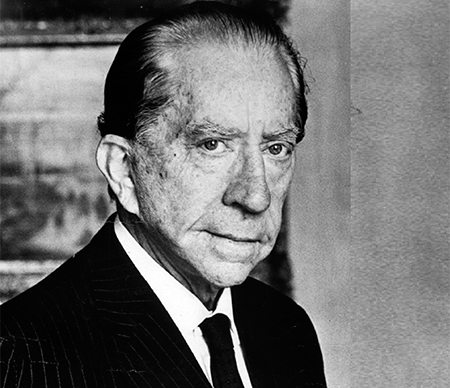 PHILANTROPIST – COLLECTOR
Jean Paul Getty

Getty had a genuine desire to share his art with the public and, thus, part of his Ranch House in Malibu (Pacific Palisades, California) was converted into The Villa Museum in 1974. On December 16, 1997, The Getty Center was opened to the public and also includes the Getty Research Institute (GRI), the Getty Conservation Institute, the Getty Foundation, and the J. Paul Getty Trust.  The J. Paul Getty Trust is the world's wealthiest art institution…read more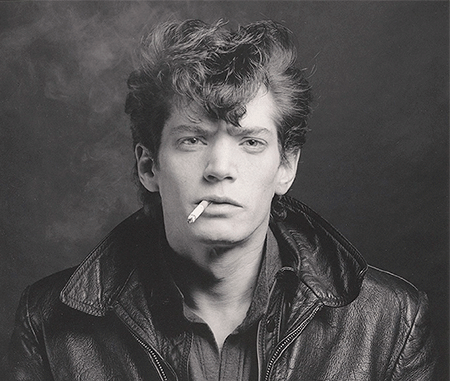 GETTY CENTER
Robert Mapplethorpe
The Perfect Medium
 
The exhibition is co-organized by LACMA and the J. Paul Getty Museum. In a historic collaboration, the two institutions will trace the artist's working methods and materials, presenting the improvisational, experimental aspects of his practice alongside the refined perfection of his prints. The works on display provide new context for understanding the key genres that Mapplethorpe pursued: portraiture, the nude, and still life…  read more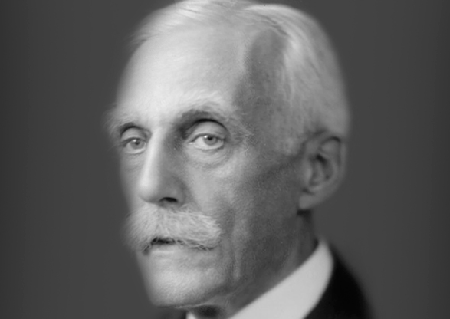 PATRON, COLLECTOR, PHILANTHROPIST
Andrew W. Mellon 
founder of the National Gallery of Art
Collector and philanthropist, in 1936, Mellon wrote to President Franklin D. Roosevelt to offer him his magnificent art collection as well as his own funds to the construction of a museum. With the support of the President, the Congress accepted Mellon's gift which included a substantial endowment and established the National Gallery of Art in March 1937…  read more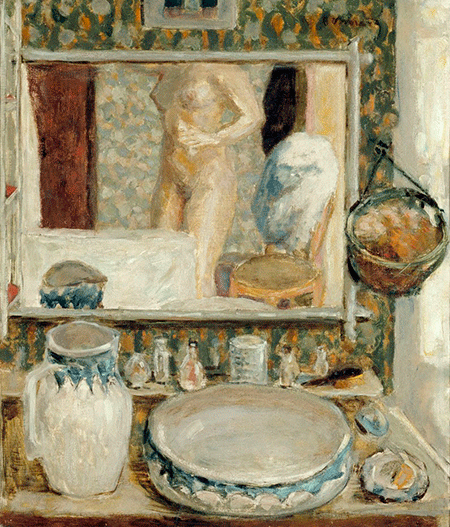 LEGION DE HONOR
Pierre Bonnard:
Painting Arcadia
 
The exhibition celebrates Bonnard (French, 1867–1947) as one of the defining figures of modernism in the transitional period between Impressionism and abstraction. Several themes from Bonnard's career will emerge, including the artist's great decorative commissions where the natural world merges with the bright colors and light of the South of France, where windows link interior and exterior spaces, and where intimate scenes disclose unexpected phantasmagorical effects…  read more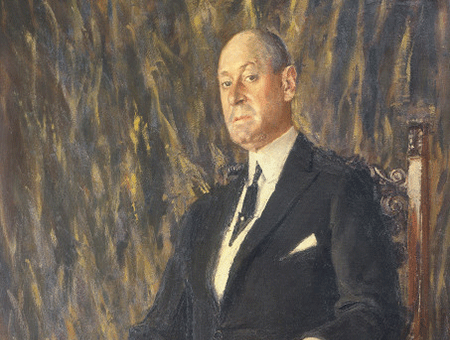 PHILANTROPIST – COLLECTOR
Joseph Early Widener
founder of the National Gallery of Art

In 1939, Joseph Early Widener had donated a vast part of his collection for the opening ceremony of the Gallery and, later, in 1942, he donated the rest of his collection with more than 2,000 works including paintings, sculptures, art objects and porcelain… read more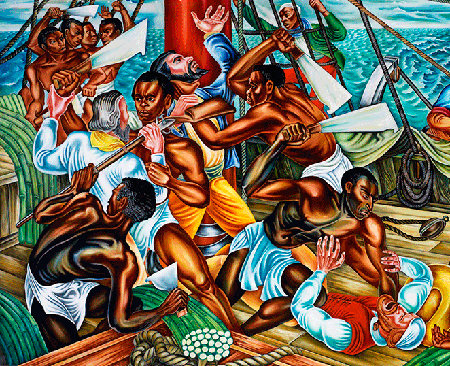 NELSON-ATKINS MUSEUM of ART
Hale Woodruff
Murals at Talladega College
 
In 1938, Talladega College President Buell Gallagher commissioned Hale Woodruff the two cycles of murals, The Mutiny on the Amistad and The Founding of Talladega, are vibrant depictions of events symbolizing the centuries-long African American struggle for civil rights. These exceptional paintings have just been restored and are on a one-time national tour before returning to their permanent home in Alabama…  read more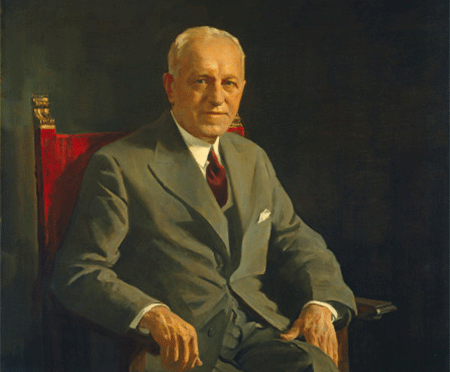 PHILANTROPIST – COLLECTOR
Samuel Henry Kress 
founder of the National Gallery of Art

In 1920, Kress started collecting paintings and sculptures.The Kress Collection went growing until it contained over 2,800 works of art. Considered as a collection of incalculable value, in 1941, Kress made the first of his many relevant donations to the National Gallery of Art for its opening, which included 375 paintings and 18 sculptures… read more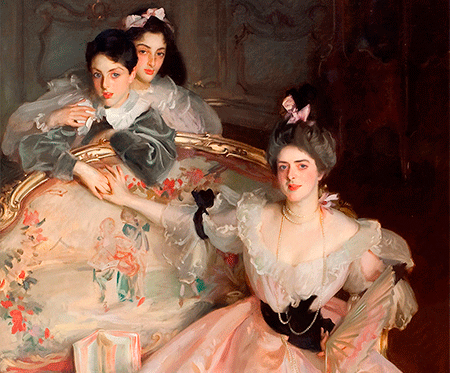 THE JEWISH MUSEUM. New York
John Singer Sargent
Bravura Painting. Mrs. Carl Meyer
and her Children
 
The portrait is contextualizing it with other family portraits, ephemera, documents, personal correspondence, and caricatures. On loan from the Tate Britain, it has been over ten years since the painting was on view in the United States. The work depicts Adèle Meyer, a wealthy British philanthropist, well-known society hostess, and political activist, with her children, Elsie Charlotte and Frank Cecil…  read more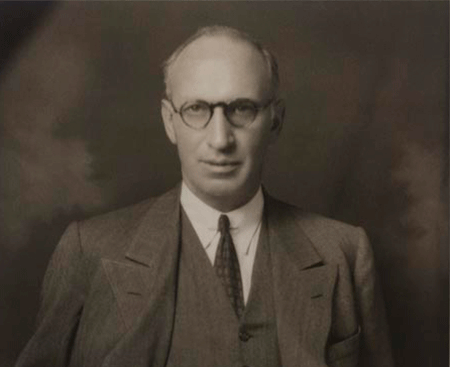 PHILANTROPIST – COLLECTOR
Lessing Julius Rosenwald,
founder of the National Gallery of Art

In 1943 Rosenwald offered his outstanding collection to the National Gallery of Art. His collection was considered one of the most important private collections of the time. He bestowed to the Institution over 22,000 works including 350 xylographies of the 15th century, the largest group of pieces outside Europe…  read more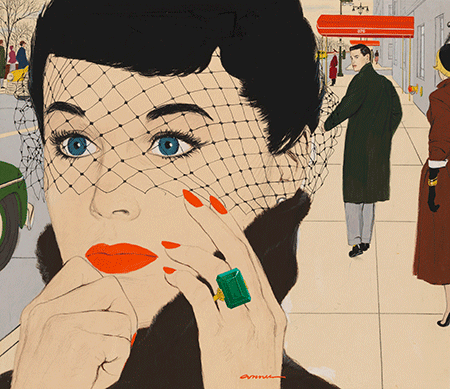 DELAWARE ART MUSEUM
Mac Conner
The Original Mad Man
 
His work is a "time capsule" of an era when commercial artists helped to redefine American style and culture. This comprehensive and lively installation explores the work of one of America's original "Mad Men." McCauley ("Mac") Conner (born 1913) created advertising campaigns for a variety of products during the decade when the advertising industry was at its height and centered on Madison Avenue…  read more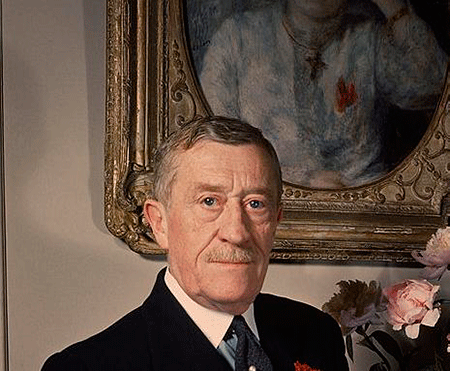 PHILANTROPIST – COLLECTOR
Chester Dale
founder of the National Gallery of Art
His private collection of French paintings from the 19th and 20th centuries was considered a museum. From the opening of the National Gallery of Art in 1941 and until his death, Chester Dale donated a total of 270 paintings, 7 sculptures, 22 graphic works, 1,200 catalogs and more than 1,500 books…  read more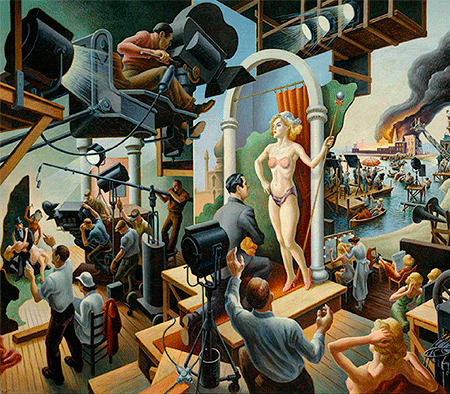 NELSON-ATKINS MUSEUM of ART
Thomas  Hart  Benton and Hollywood
The Exhibition Explores Cinematic Themes
This exhibition includes approximately 100 works by Benton: 50 paintings and murals along with a selection of his drawings, prints and illustrated books. In addition, throughout this exhibition, Benton's art is paired with historic movie clips. These pairings present opportunities to explore how both Benton and filmmakers created engaging visual stories with popular appeal…  read more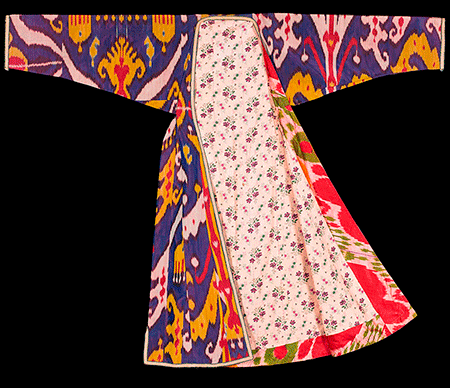 THE BIRMINGHAM MUSEUM of ART
Uzbekistan Ikats:
All the Colors of the Rainbow
From the Collection of Peggy Slappey
 
For the past decade, ikat patterns have permeated the fashion and design industry, touching everything from clothing and furniture to decorative arts. Despite its recent ubiquity, the ikat tradition has roots that go back centuries and cross many different cultures…  read more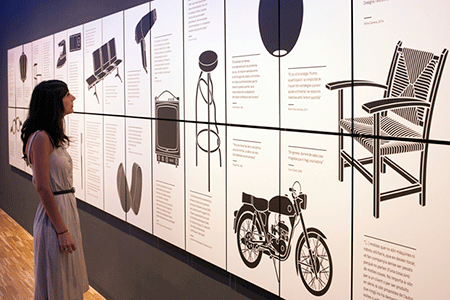 MUSEUM
Design Museum of Barcelona
shows exceptional objects

Five collections whose excellence and singularity make this museum a world reference. The museum comprises more than 70,000 objects and is the result of including collections of Decorative arts, Ceramics, Textiles and Clothing, Graphic arts and Product design…  read more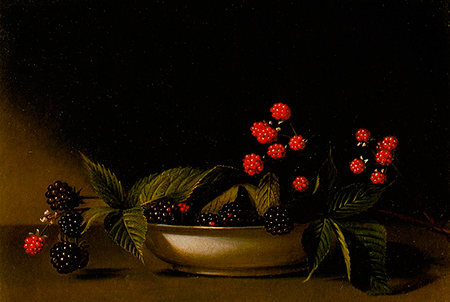 PHILADELPHIA MUSEUM OF ART
Audubon to Warhol
The Art of American Still Life
A major exhibition surveying nearly two centuries of the most intimate, intricate, and varied genre of painting practiced in the United States. Audubon to Warhol: The Art of American Still Life will explore the nature and development of still-life painting in this country from the days of the early American republic to the emergence of Pop Art in the early 1960s…  read more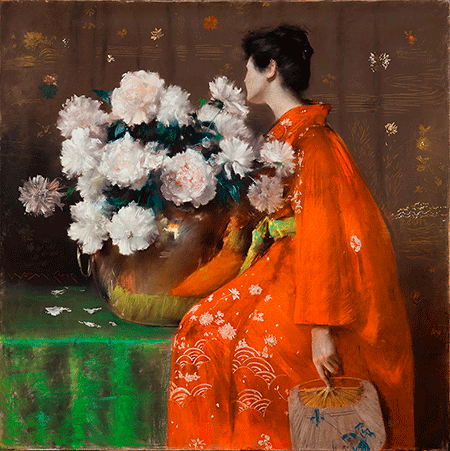 The PHILLIPS COLLECTION
William Merritt Chase
A Landmark Retrospective of American Artist
William Merritt Chase was an innovative painter, and an influential teacher. Marking the centennial of his death, this retrospective—the first in more than three decades—explores the interrelationships in Chase's work across subject and media…  read more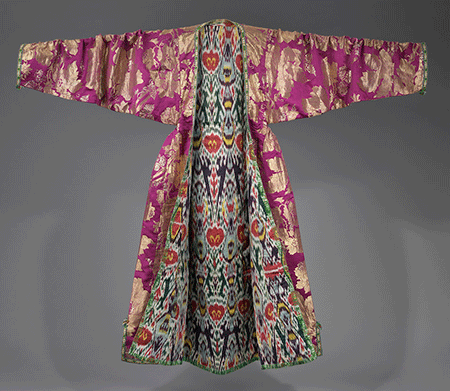 The ISRAEL MUSEUM, Jerusalem
Veiled Meaning:
Fashioning Jewish Dress
  
The Israel Museum's world-renowned collection of Jewish costumes
showcases over 100 articles of clothing from the eighteenth to twentieth centuries arranged as complete ensembles or shown as stand-alone items.A sumptuous array of apparel from over 20 countries on four continents offers an exceptional opportunity to view many facets of Jewish identity and culture through rarely seen garments…  read more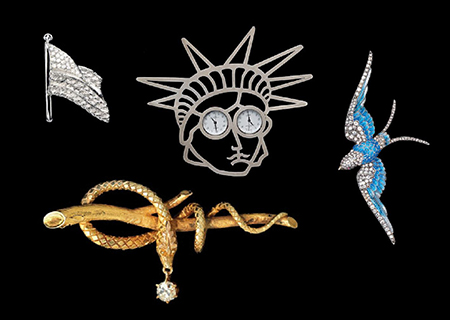 LEGION OF HONOR
Read My Pins:
The Madeleine Albright Collection
 
Pins and Brooches with political message.
Yet the jewelry's true interest lies not in their materials or monetary value but in the roles they played during her political service: Albright used her pins as silent yet visually outspoken codes to foreign officials and the press. Pins could be adopted for various reasons—a shining sun or a patriotic flag would reinforce a positive alliance with the United States…  read more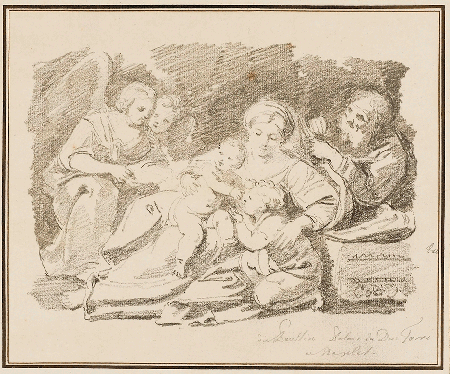 NORTON SIMON MUSEUM
Jean-Honoré Fragonard
Created by a young Jean-Honoré Fragonard (French, 1732–1806) during his first and most important stay in Italy in the mid-18th century. These exquisite works document Fragonard's voyage to see the great artistic treasures of Florence, Bologna, and Padua, among other cities…  read more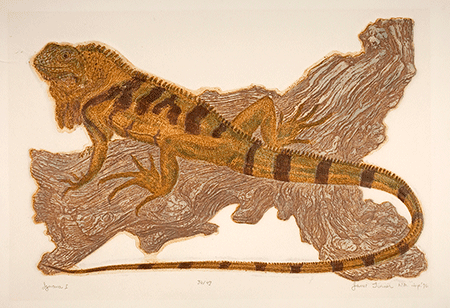 MEADOWS MUSEUM, Texas
Janet Turner
Jerry Bywaters Special Collections

Directing her focus from painting to printmaking, Jane Turner depicted the power and vulnerability of nature while exploring new printmaking techniques and stretching the limits of her medium. For more than 40 years, Turner inspired countless young printmakers and promoted printmaking as an art form…  read more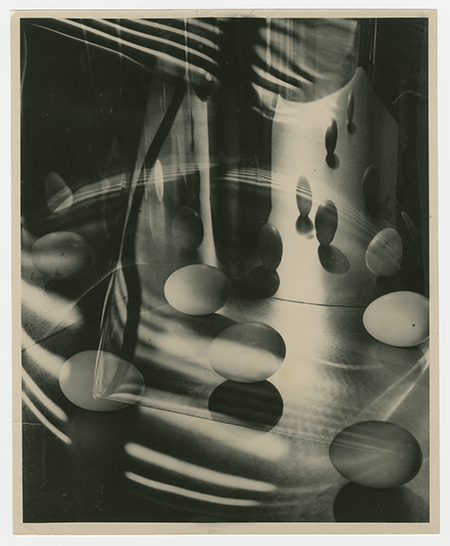 MEADOWS MUSEUM, Texas
Carlotta Corpron

Carlotta Corpron (1901-1988) was deeply rooted in Texas but heavily informed by European and other global influences. Corpron taught art at Texas universities and employed highly experimental methods in her photography. Corpron taught at Texas State College for Women (now Texas Woman's University) from 1935 to 1968, and developed an innovative, abstract style of photography that portrayed everything from eggshells to scraps of paper to the midway rides at the State Fair of Texas. The subject of solo exhibitions at the the Dallas Museum of Fine Arts (now the Dallas Museum of Art), The Art Institute of Chicago, and the Amon Carter Museum of American Art, Corpron was described by art critic. Michael Ennis as "the finest avant-garde photographer Texas has ever seen."… read more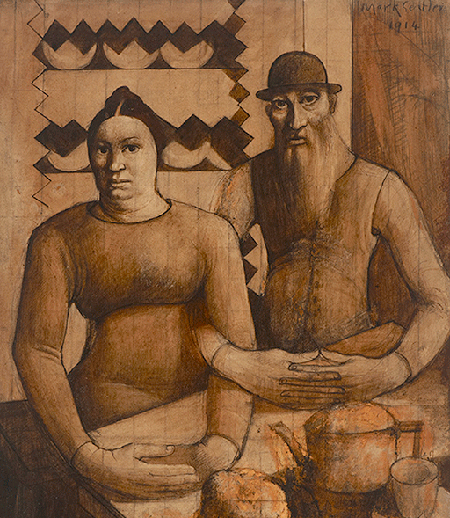 MUSEUM
BEN URI Gallery and Museum:
100 years in London

Ben Uri Gallery and Museum collection mainly shows the work, life and contribution made by British and European Jewish descent artists. It is the only Art Museum in Europe addressing universal issues of identity and migration through visual arts. The original Ben Uri Art Society was founded in 1915 to support Jewish immigrant artists and craftsmen who worked outside the artist context of the time. The art society was founded by the Russian émigré Lazar Berson, who in 1914 arrived to London from Paris and convinced craftsmen and small businessmen on the need of an art society created by Jews. Ben Uri is the oldest cultural organization in the United Kingdom… read more