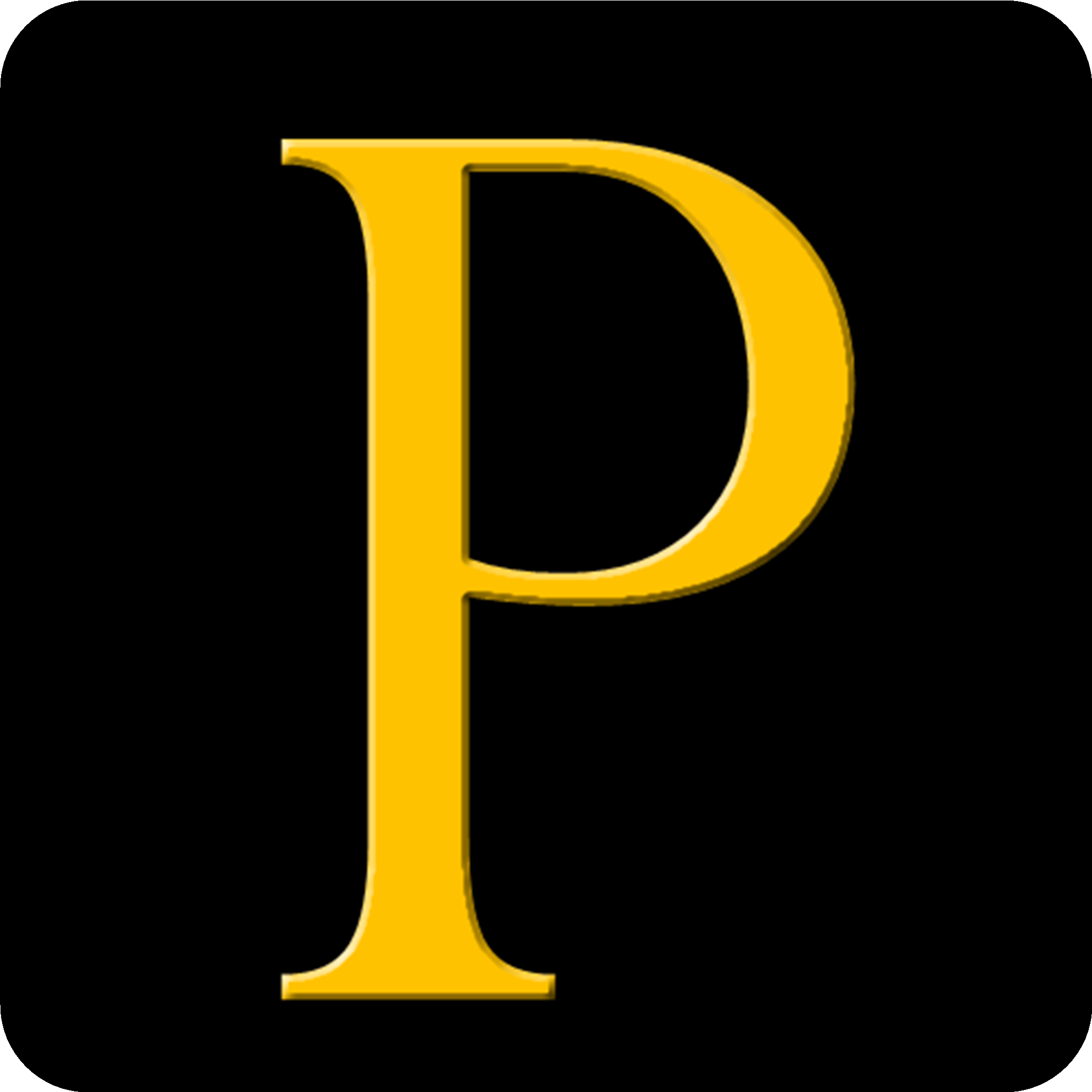 BLACK IN PERFUME
Photographs by PATRONS
Exploring the designs of bottles and powder boxes from Juanjo Ruiz Crivillé's collection, the curators of PATRONS have selected the works with a magnificent use of the color black. We have found 9 exceptional examples adhering to the aesthetics of the Art Deco movement designed by outstanding artists of the time. 
AMBRÉ by D'ORSAY, 1911
Design by René Lalique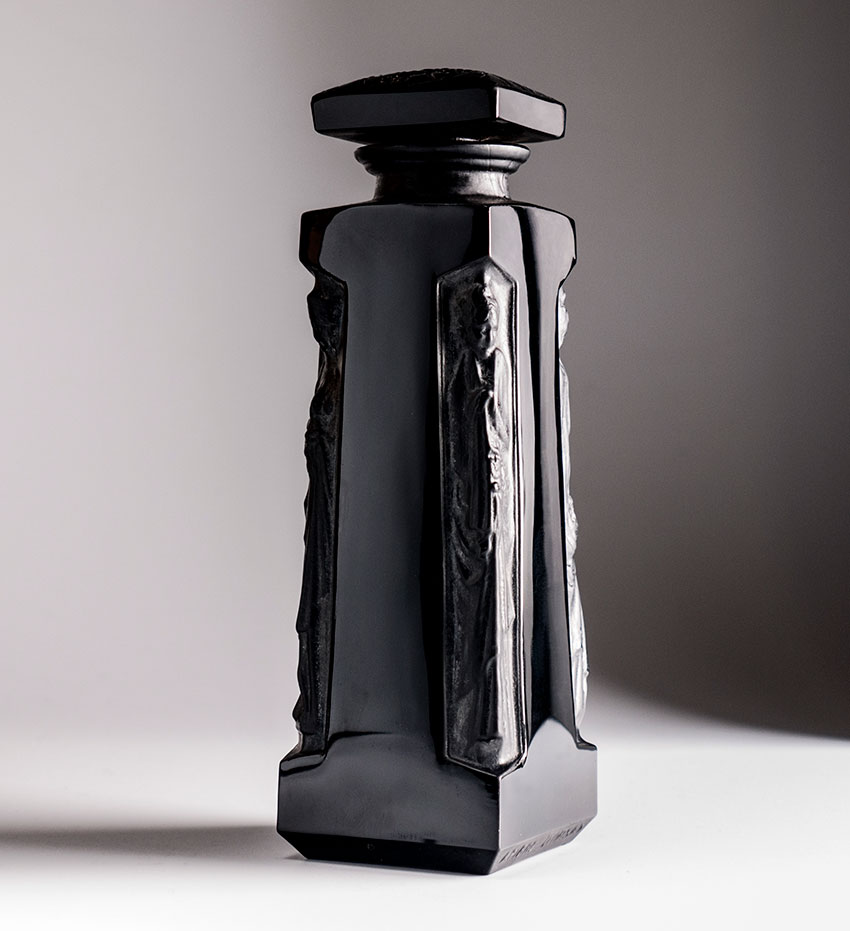 CURATOR'S NOTE: One of René Lalique's most mysterious creations. The design includes figures of almost religious inspiration reminiscent of the statues installed in the niches of Gothic cathedrals. The stylised figures increase the height of the flask and create a faceted effect that lightens the volume of the column. An extraordinary piece of the collection.


HABANITA de MOLINARD, 1921
Design by René Lalique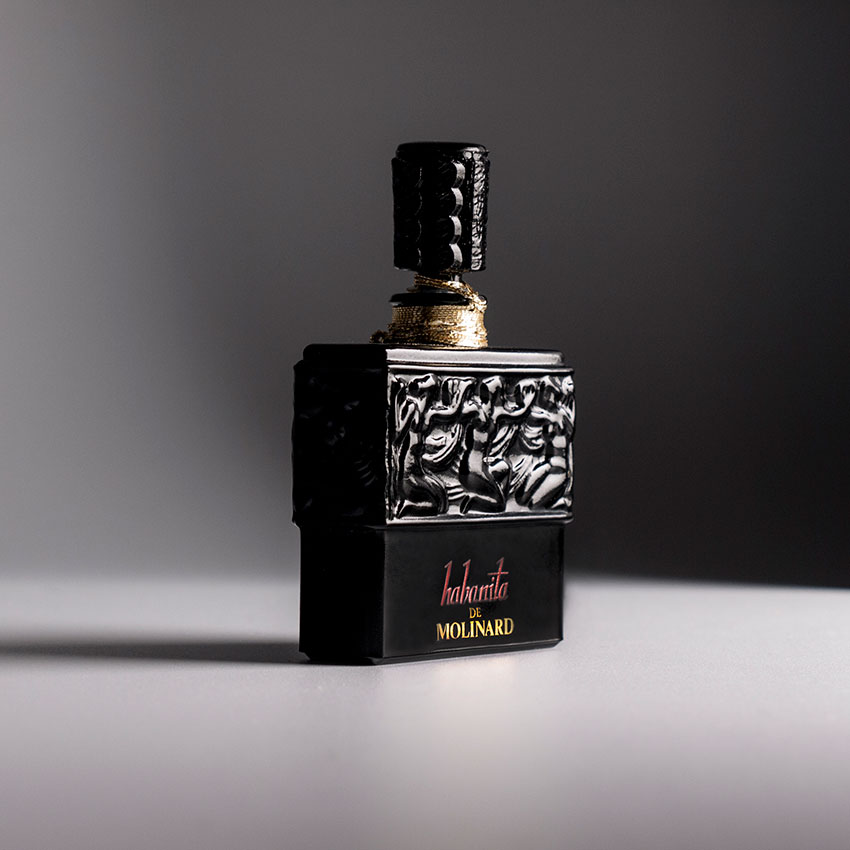 CURATOR'S NOTES: A magnificent example of René Lalique's devotion to sculpture in all its forms. This bas-relief in the form of a frieze gives the bottle a high status. The stylized design of the stopper completes the ensemble and adds elegance and uniqueness.


ROMANTIQUE 1835 by GAL, 1925
Design by Baccarat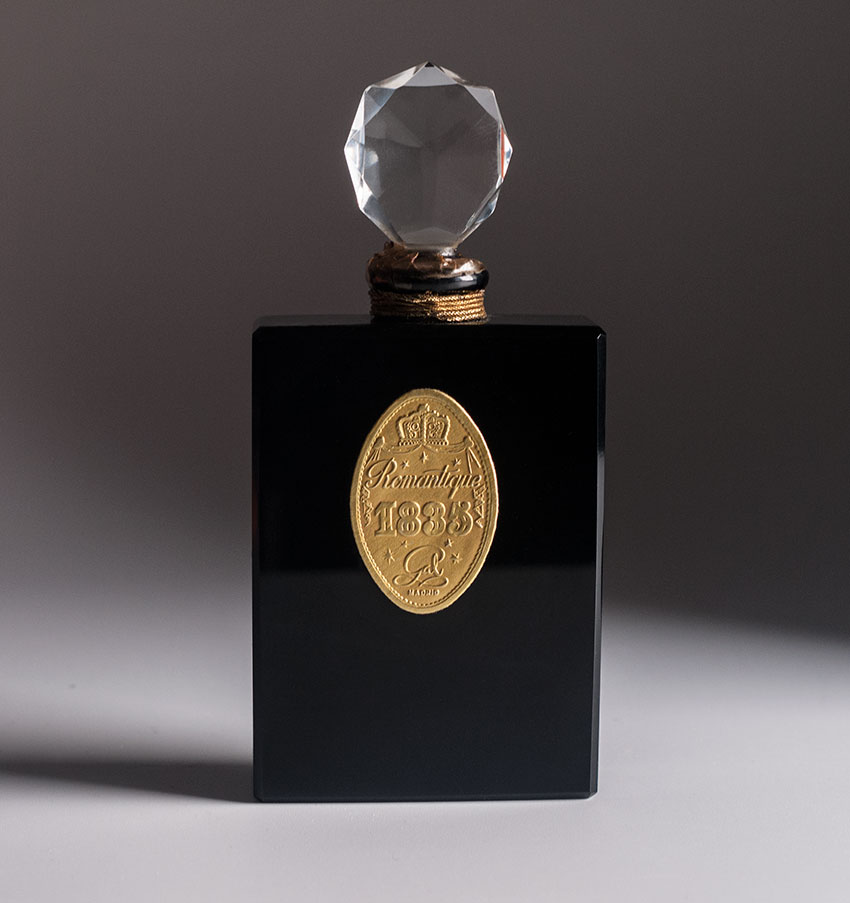 CURATOR'S NOTES: The best creators of perfume bottles discover their own golden ratio for each design. This is a magnificent example where the designer successfully combines three elements of a different nature: modernity, asceticism and balance for the base of the bottle, the classic references on the label and an elaborate faceted cap with total transparency that suggests the purity of the content.

LIU by GUERLAIN, 1929
Design by Raymon Guerlain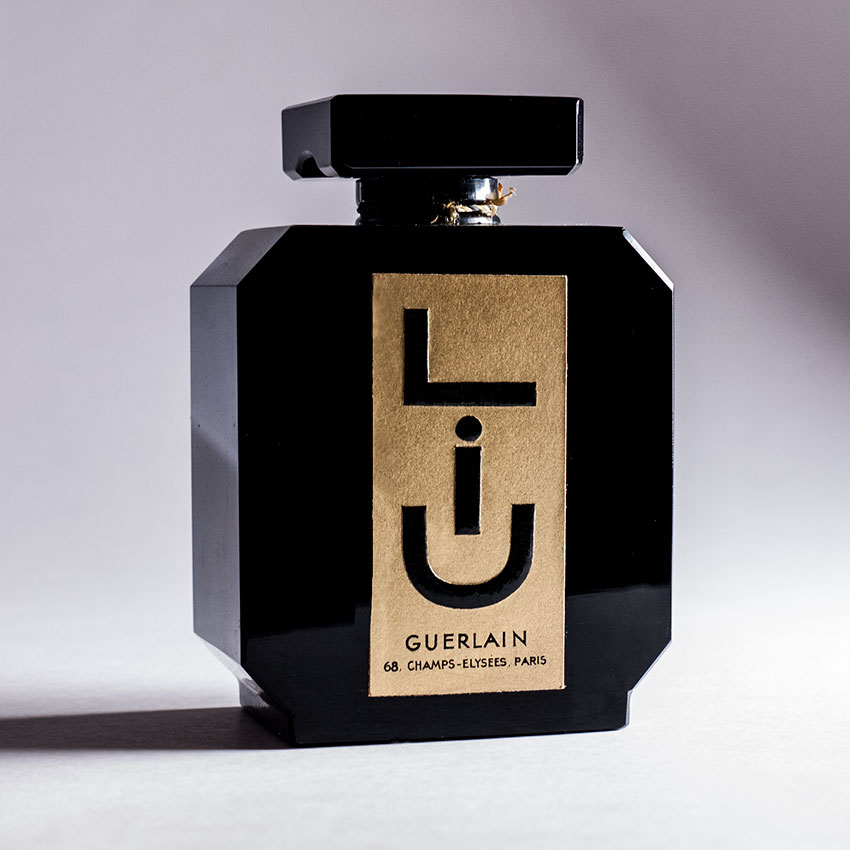 CURATOR'S NOTE: This is one of the purest forms of Art Deco style in the design of a perfume bottle. It has all the ingredients: straight lines, pronounced angles and of course, the suggestion of black lacquer offered by the glass.

CANDIDE EFFLUVE by GUERLAIN, 1933
Design by Baccarat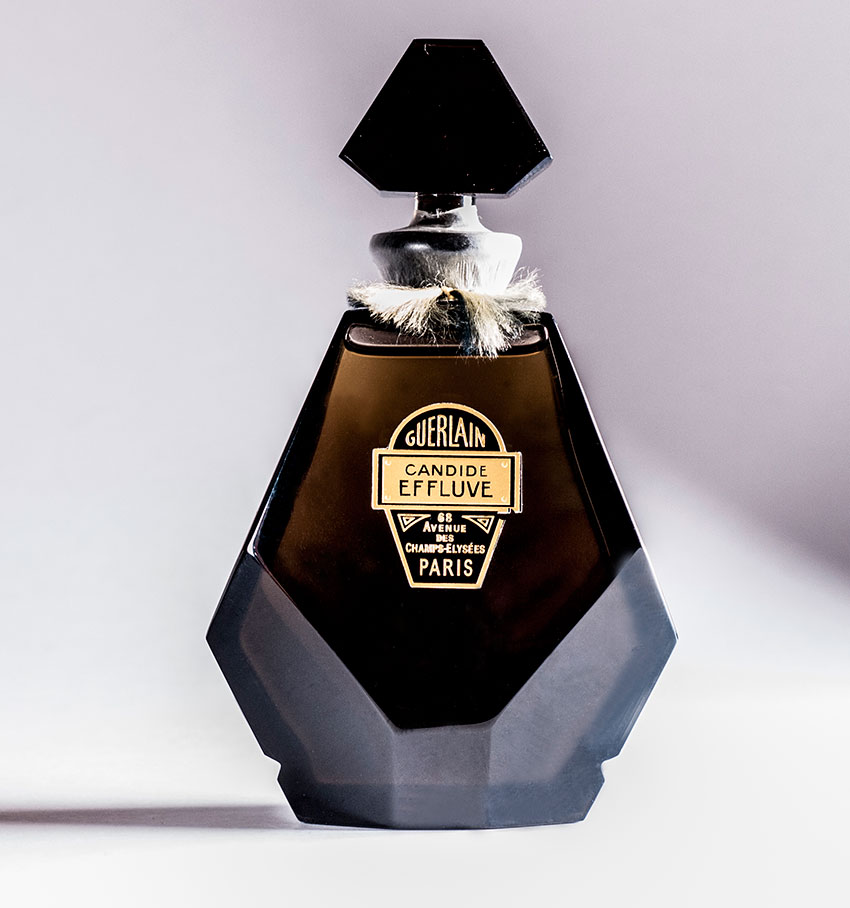 CURATOR'S NOTE: In the continuous search for originality in the design of the perfume bottle, this rhomboid-shaped proposal by Baccarat suggests an arrowhead, treated with the facetted splendour of a precious stone. The designer succeeds in embellishing one of the primitive and most iconic forms of design: the arrow.

SHALIMAR by GUERLAIN, 2007, From a 1921 design
Design by Raymon Guerlain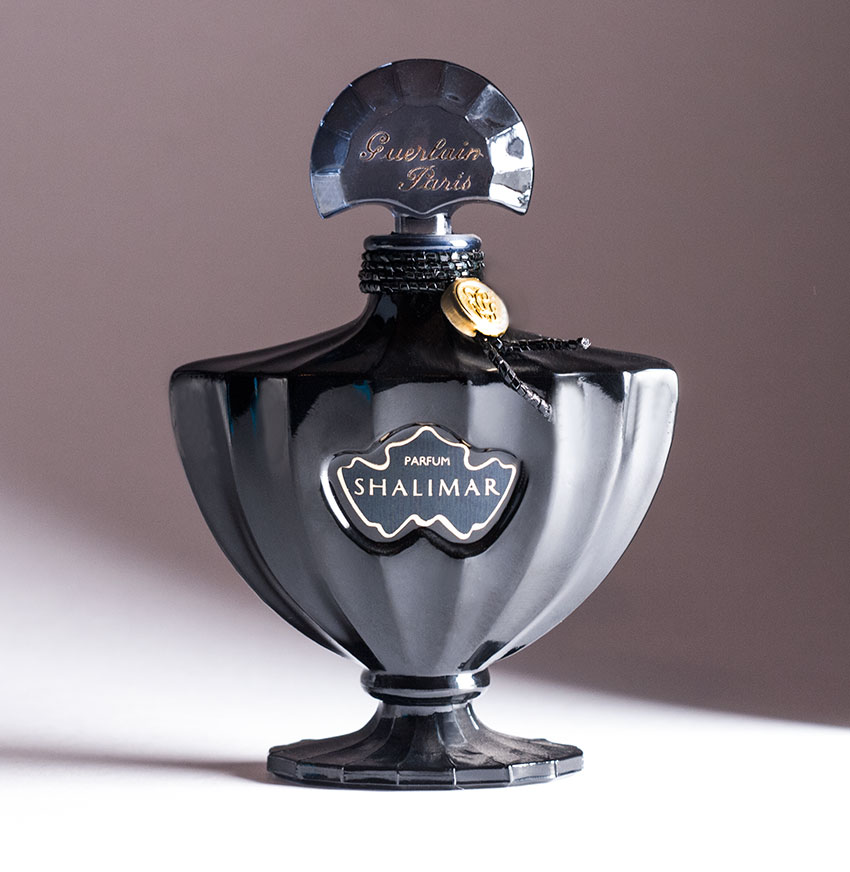 CURATOR'S NOTE: Suggesting a cup of offering and sensual curves, this design is definitely feminine. This 2007 version is inspired by the original Raymon Guerlain made in 1921. The longevity of this design confirms the success of the initial proposal that has lasted almost 100 years only with small touches on the original.
POWDER BOXES  
The world of powder boxes is like an immersion in the history of illustration, graphic design and art. The most outstanding artists of each era have participated in the creation of these small and luxurious pieces of art. To the function of product container, the powder box adds the fundamental mission of becoming a suggestive and attractive packaging.
POWDER BOX
FÉTICHE by L.T.PIVER 1927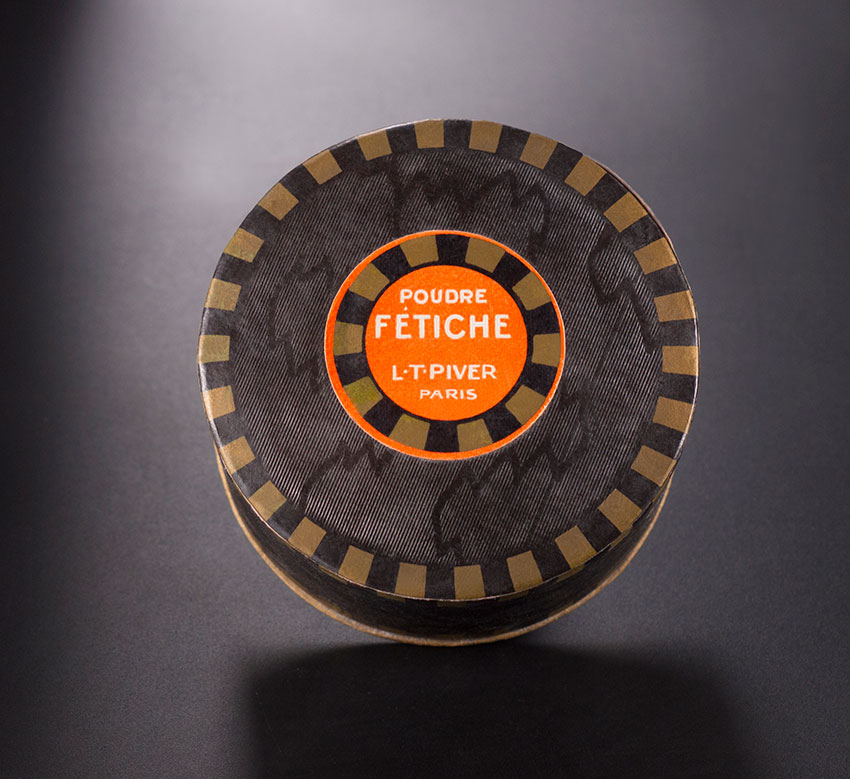 POWDER BOX
OFFRANDE by CHERAMY, 1928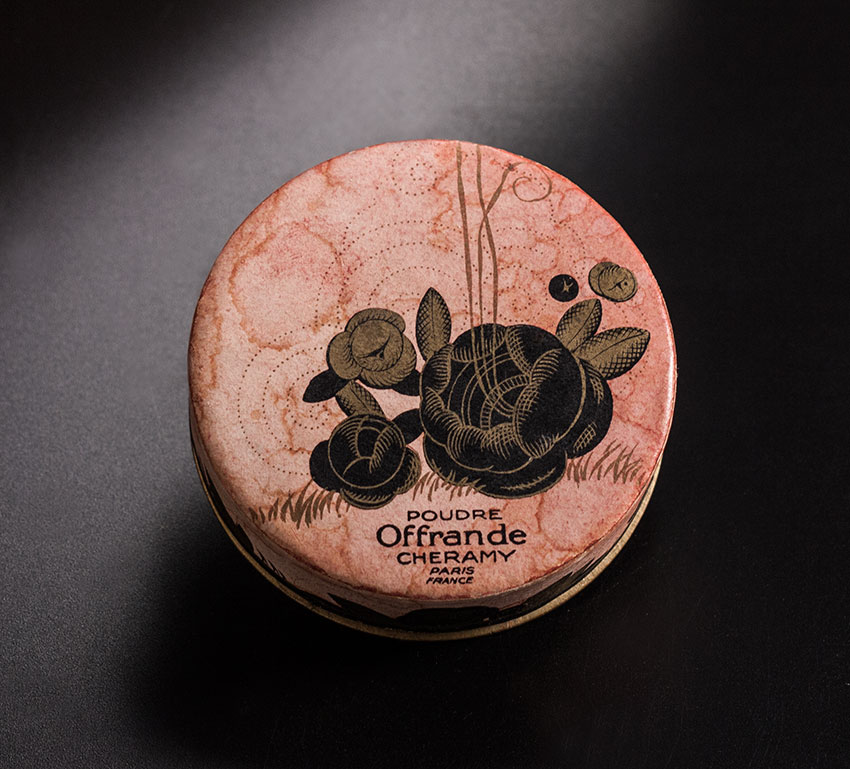 POWDER BOX
ORCHIDEA NERA by SATININE 1940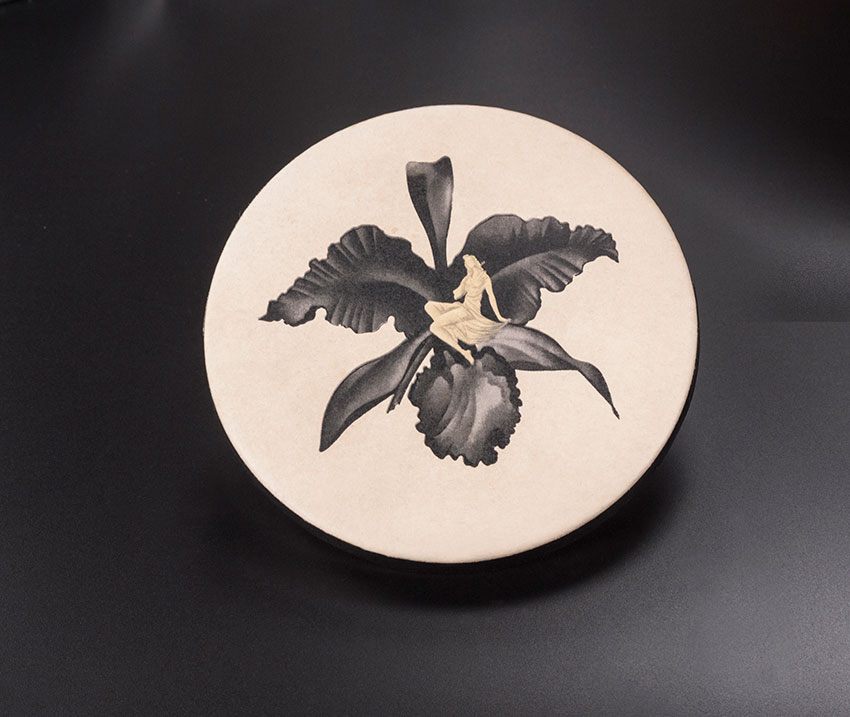 Next Posts to be edited
FLOWERS IN PERFUME DESIGN 
RED IN PERFUME DESIGN
BLUE IN PERFUME DESIGN
THE FEMALE PORTRAIT IN PERFUME
ORIENTALISM IN PERFUME DESIGN
ANIMALS IN PERFUME DESIGN
SCULPTURE IN PERFUME DESIGN
ABSTRACTION IN PERFUME DESIGN
PACKAGING DESIGN IN PERFUME
BLACK IN PERFUME ADVERTISING
ART IN PERFUME ADVERTISING
ILLUSTRATORS AND PHOTOGRAPHERS