COROT: WOMEN
SEE EPONYMOUS EXHIBITION CATALOGUE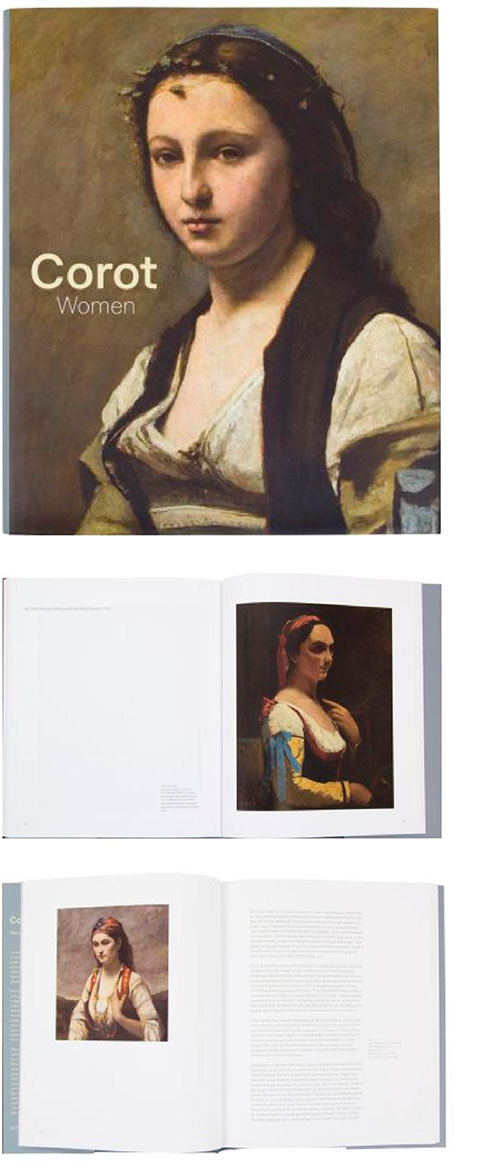 Author: Mary Morton 
with David Ogawa, Sébastien Allard, and Heather McPherson

Hardcover, 9 x 11 inches
180 pages 
99 color illustrations
Published: 2018
in association with Yale University Press
Catalogue VIDEO
$50.00
The women painted by Camille Corot (1796–1875) read, dream, and gaze at the viewer, conveying an independent spirit and a sense of their inner lives. Corot's handling of color and his deft, delicate touch applied to the female form resulted in pictures of quiet majesty. Although these figural paintings constitute a relatively small and little-known portion of his oeuvre, they were of great importance for the founders of modernist painting, such as Paul Cézanne, Pablo Picasso, and Georges Braque. 

This publication encompasses some 40 paintings by Corot—from the single-figure bust and full-length images of the 1840s through the 1860s nudes and his allegorical series devoted to the model in the studio.

Essays by leading experts in the field address Corot's debt to the old masters and the impact of his pictures on both 19th- and 20th-century painting, the relationship of his figural work to his more famous landscape practice, his response to the shifting social position of artists' models, and the incursion of photography into artistic practice in the Second Empire and early Third Republic. 
About the Author
Mary Morton is curator and head of the Department of French Paintings at the National Gallery of Art, Washington. Sébastien Allard is chief curator of the Department of Paintings, Louvre, Paris. Heather McPherson is professor of art and art history, University of Alabama, Birmingham. David Ogawa is associate professor of art history, Union College, Schenectady, NY.