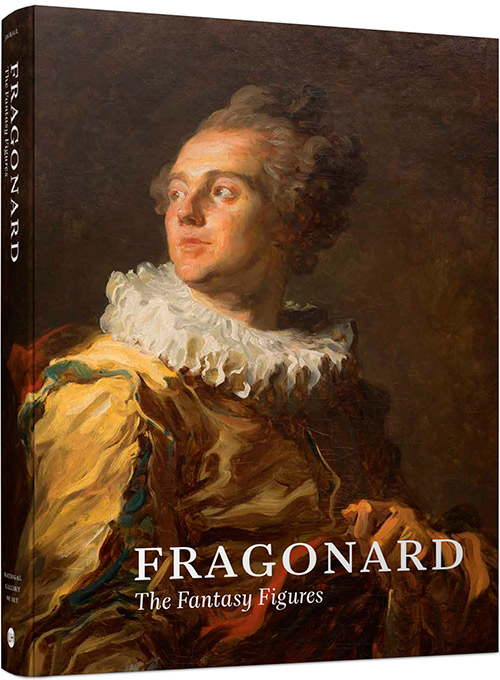 CATALOGUE
FRAGONARD
Authors:
Yuriko Jackall with John K. Delaney and Michael Swicklik, all at the National Gallery of Art, and essays by Carole Blumenfeld, research associate at the Palais Fesch-Musée des Beaux-Arts d'Ajaccio; Kimberly Chrisman-Campbell, fashion historian; Jean-Pierre Cuzin, former director of the department of paintings at the Musée du Louvre, Paris; Elodie Kong, an art historian specializing in the collecting habits of financiers in 18th-century Paris; and Satish Padiyar, senior lecturer in 19th-century European art at The Courtauld Institute of Art, London.
Hardcover
8 x 11 inches
160 pages, 190 color illustrations
Published: 2017
$49.99
This catalog constitutes an important compendium of new information and visual material on Fragonard's much-studied series. Combining art, fashion, science, and conservation, this revelatory exhibition brings together—for the first time—14 of Fragonard's known fantasy-figure paintings.
Jean-Honoré Fragonard (1732–1806) was a French painter and printmaker whose late rococo style was distinguished by a remarkable facility, exuberance, and hedonism. The starting point for this beautifully illustrated book (and exhibition by the same name) was the discovery in 2012 of a drawing by Fragonard depicting his so-called "fantasy figures" and apparently annotated in the artist's own hand. Fragonard's drawing presents 18 thumbnail-sized sketches, 14 of which have been correlated to known fantasy-figure paintings—rapidly executed, brightly colored portraits of lavishly costumed individuals, including Young Girl Reading (c.1769) in the collection of the National Gallery of Art, Washington. This series includes some of Fragonard's most beloved works, depicting subjects posed at leisure or employed in various pursuits, such as acting, reading, writing, playing instruments, or singing. Wearing extravagant attire, these figures are dressed in what was known in 18th-century France as à l'espagnole (Spanish style)—plumed hats, slashed sleeves, ribbons, rosettes, ruffs, capes, and accents of red and black.
Link to The eponymous exhibition article on Patrons