A major gift of $9 million
to the National Museum of Women in the Arts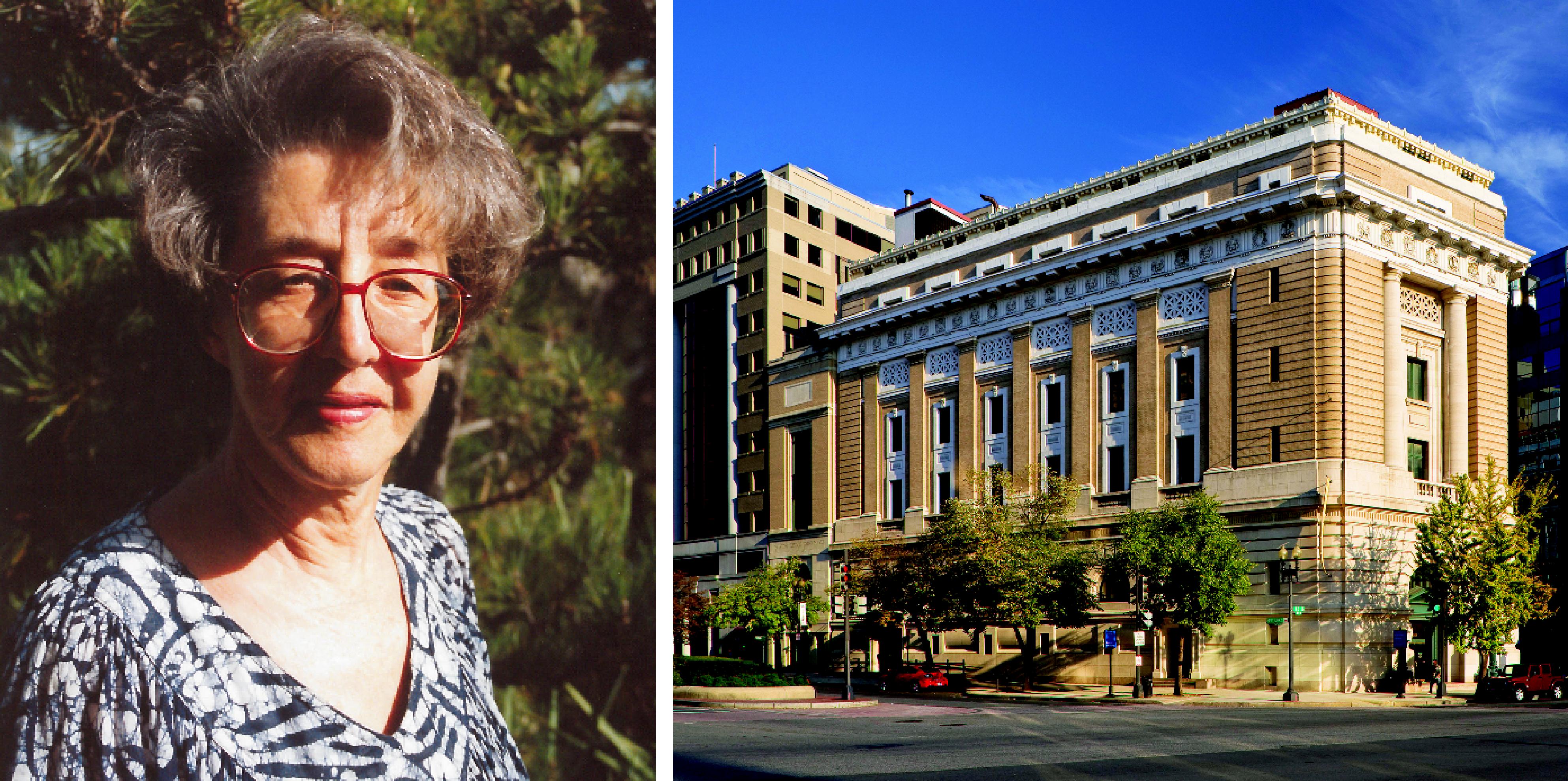 Left: MADELEINE RAST, 1992          Right: National Museum of Women in the Arts building. Photographer: Thomas H. Field. 
Courtesy of the National Museum of Women in the Arts.
Rast's bequest will bolster the endowment,
strengthening in perpetuity the museum's mission
to bring recognition to the achievements of women artists.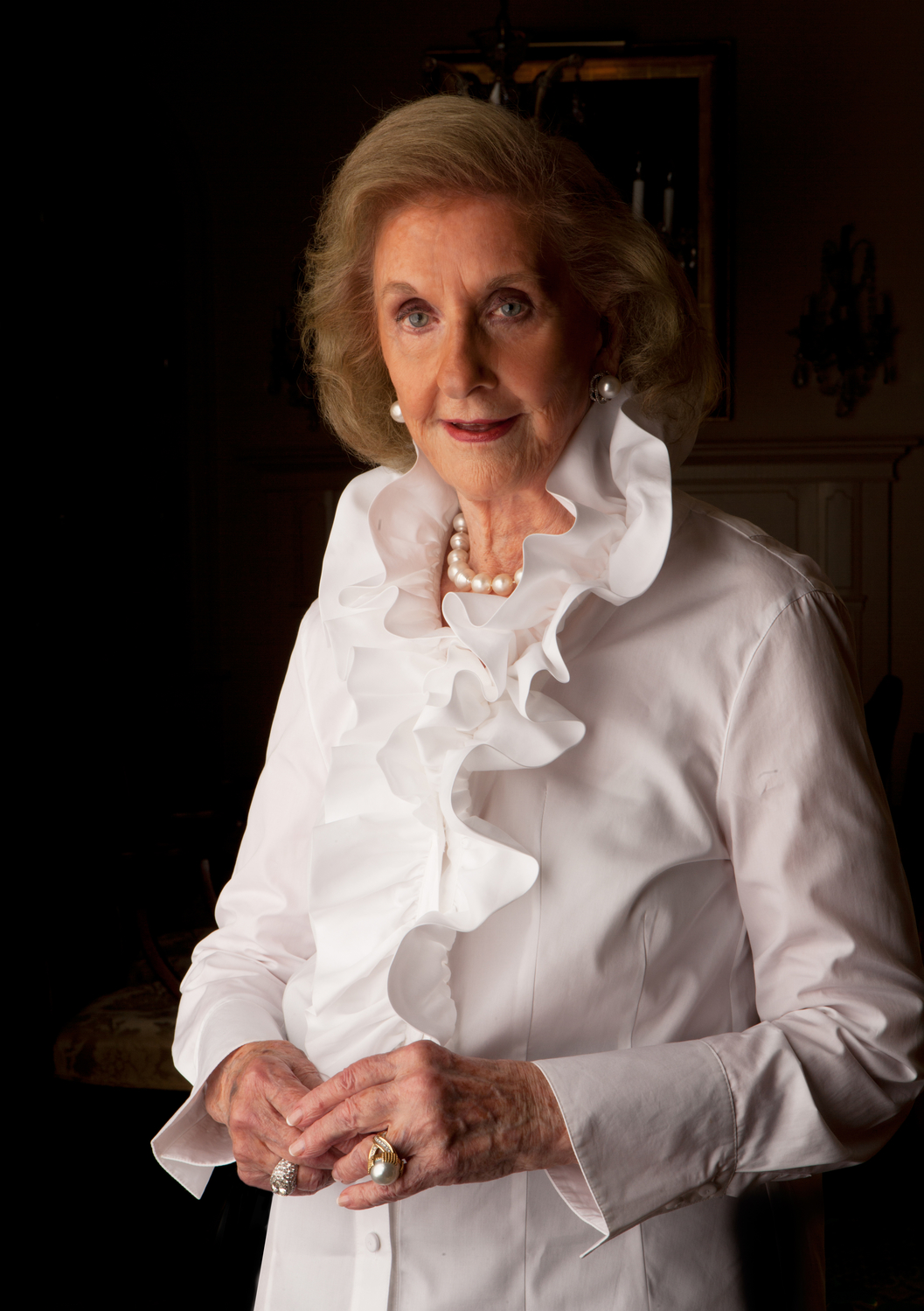 NMWA Founder
Wilhelmina Cole Holladay 
"We are inspired and truly grateful for this extraordinary gift. Madeleine and I first met in 1986 when I was giving a talk in San Diego about plans for the museum's opening In 1987. Madeleine was absolutely convinced of the importance of establishing a museum for women in the arts, and from that moment forward, she pledged her support. Her conviction never wavered and, over time, she became a steadfast advocate for our mission as well as a dear friend".
"Her generous gift to the museum will be enable future generations to enjoy the highest standards of exhibitions and programs and help make us more visible throughout the world. This contribution also reflects Madeleine's belief in the growing significance of women in the arts and her conviction that the museum will be a wise and responsible steward of her legacy.

Photo: Wilhelmina Cole Holladay, 2010; Archival ink on cotton rag paper, 30 x 40 in.; Gift of Michele Mattei; Photographer: Michele Mattei

Madeleine was always committed to the art created by women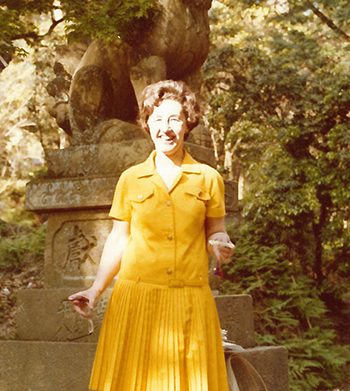 Photo: Madeleine Rast, 1970.
Courtesy of the National Museum of Women in the Arts.

Regarding that first meeting with NMWA's founder, Madeleine Rast wrote in a letter to the museum's development director in October 1986,
"I was glad to hear her speak and find out that she has the same goals I have".
"About fifteen years ago I started publishing an art calendar 'In Praise of Women Artists' in order to spread these works of art to the general public, hoping that no one will ever say again that there have never been great women artists."
A relatively reserved woman herself, Rast believed strongly in the eloquence and expressive power of art. Rast had stopped publishing the calendar by that time, but she recognized Holladay's mission as her own, and she quickly decided that she wanted to make an end-of-life gift to the museum. 
By 1993, she had informed the museum of her intention to create a charitable remainder trust. NMWA announced the planned gift, including a quote from Rast that speaks to her goals:
"The achievements of women artists of the past have generally been overlooked and ignored, yet many women persisted, developing their talents and producing magnificent works of art. Today's artist still faces the same set of problems. She needs the time and place to develop her art. She needs a responsive audience also capable of constructive criticism. She needs a peer group for support and collaboration. And, yes, she needs recognition for her work."


The beginnings of a successful businesswoman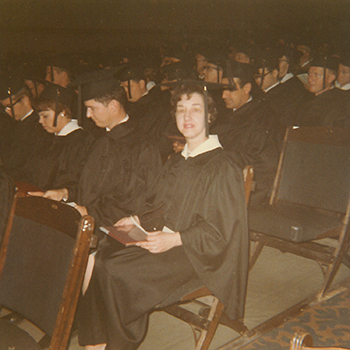 Photo: Madeleine Rast, 1967.
Courtesy of the National Museum of Women in the Arts.

Rast (1924–2017) was born in Zurich, Switzerland, and came to the United States as a young woman, settling in California, where she loved the nearby ocean. In an interview for a profile in Women in the Arts in 2001, she described herself as "fiercely independent." She described being attracted to the entrepreneurial spirit and openness to new ideas in the U.S., and she worked hard to establish herself, working clerical jobs while pursuing a second degree in accounting. She began to excelprofessionally, eventually becoming a successful management auditor in the public and private sectors, but she was aware of not having the same support or opportunities as men in the field. 
She became a savvy businesswoman, excelling as an investor and in her accounting career, but she never forgot that she—and other women—faced  barriers to their goals. Rast said that she chose to support NMWA because it is an institution that inspires and encourages women in a way that she would have appreciated in her own career. She told the museum, "Giving is a very personal act, but if you believe as strongly as I do in advancing the cause of women, then there's no question about it."
Friends from Rast's life and involvement with the museum remember her as a thoughtful and pragmatic woman. In addition to her belief in equity for women, she also believed strongly in taking action on her principles. Ken Dutter, a NMWA Advisory Board Member and fellow Foundation Board member, describes her as a passionate supporter of women's causes, particularly in women's ability to achieve independence and support themselves.
Always interested in hearing about NMWA's exhibitions and programs
Rast was also constantly thinking of its future and financial health. She was devoted to the founders, particularly Wilhelmina Holladay, with whom she formed a close bond over their shared hopes for the institution. In a message in 2005, she wrote to Holladay, "I hope everything is fine with you and the museum (our baby)." She was inspired by Holladay's ability to gather others to the cause and to build the museum.
Rast was also moved by the building itself, which she saw as a prominent, elegant home for a worthy mission. She saw the museum as the physical manifestation of the dream, dear to both Rast and Holladay, of supporting and celebrating women's achievements in the arts. For Rast, her bequest provided an avenue to combine her love for the arts, her staunch belief in women's independence, and her financial prowess. Her gift supports the institution in an exceptional and unprecedented way.

Remembering Madeleine
by KENNET DUTTER
NMWA Advisor Board Member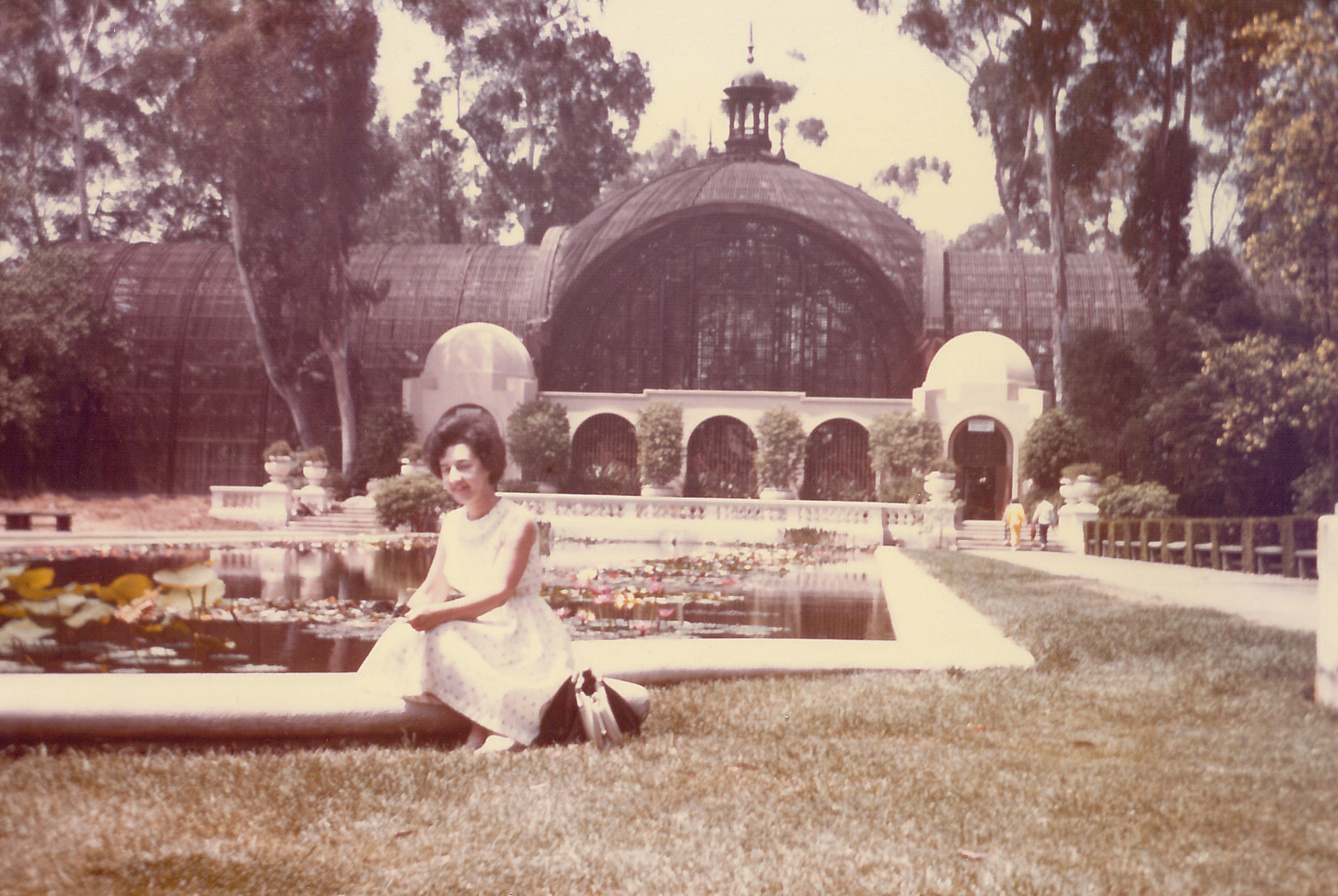 Madeleine Rast, 1973. Photo: Courtesy of the National Museum of Women in the Arts.
Keeping in mind that Madeleine grew up at a time in history and in a conservative environment (Zurich) and home where going to museums and exposure to art was part of one's  life. I believe the seeds were planted for her interest from this exposure. 
I remember some years ago when I asked her why art her response, in her very direct Swiss manner, was "why not."
I am paraphrasing but I believe the conversation went something along the line of  art represents /mirrors the human condition and women make up a huge part of humanity. Why should they not be recognized for their contributions?

A lot of Madeleine's passion  centered around equity, empowerment, and independence for women ….she was really  about "gender equity before that term was coined".
Her apartment had a fair amount of art. Interestingly both traditional as well as contemporary and pieces from non-European/Western cultures, which mirrored her travels.
She was involved with a university group that hosted foreign students and lectures. Again her interest in other cultures and how that would be reflected in their art was a topic of our conversations. Madeleine had a great curiosity and interest in many things as well as the capacity to not judge.
The biggest "takeaway" was her deep believe in women being acknowledged for what they have contributed in the museum was the realization of many of her dreams.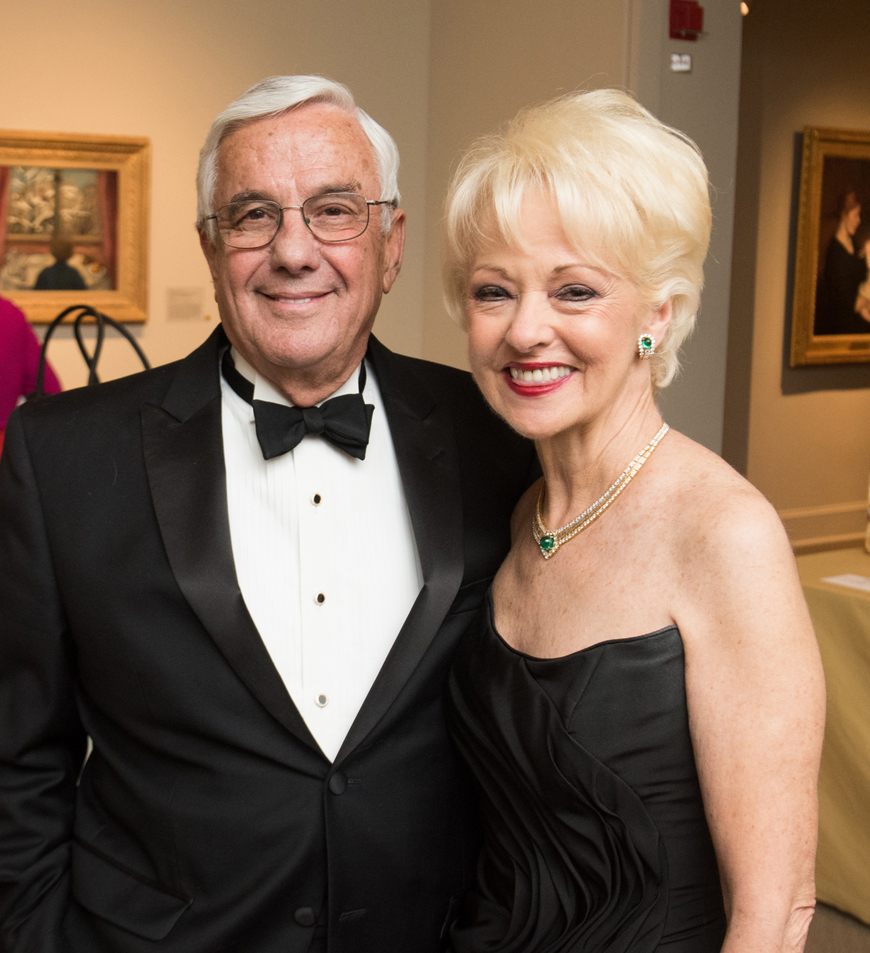 Statement from Board President Emerita Carol Lascaris,
who co-chairs the endowment with her husband, Climis
"This is the largest single cash gift in the thirty-year history of the museum. The Legacy of Women in the Arts Endowment is the lifeblood of our institution. It upholds the founder's vision and supports our mission for future generations. Climis and I are so grateful to Madeleine Rast for planning this remarkable gift, which magnifies our museum's strength and financial security."
Photo: Kevin Allen.
Courtesy of the National Museum of Women in the Arts.
In honor of Madeleine
In her honor, on April 19, 2017, the Foundation Board voted unanimously to establish
the Madeleine Rast Award, which will be presented annually to an outstanding women artist.

National Museum of Women in the Arts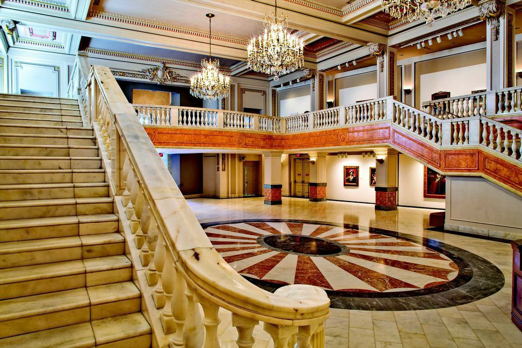 The National Museum of Women in the Arts (NMWA) is the world's only major museum solely dedicated to celebrating the creative contributions of women. The museum champions women through the arts by collecting, exhibiting, researching and creating programs that advocate for equity and shine a light on excellence. NMWA highlights remarkable women artists of the past while also promoting the best women artists working today. The museum's collection includes over 5,000 works by more than 1,000 women artists from the 16th century to the present, including Mary Cassatt, Frida Kahlo, Alma Thomas, Lee Krasner, Louise Bourgeois, Chakaia Booker and Nan Goldin.
NMWA is located at 1250 New York Avenue, NW, Washington, D.C., in a landmark building near the White House. It is open Monday–Saturday, 10 a.m.–5 p.m., and Sunday, noon–5 p.m. For information, call 202-783-5000 
For more information about NMWA, visit nmwa.org