Blockbuster Addiction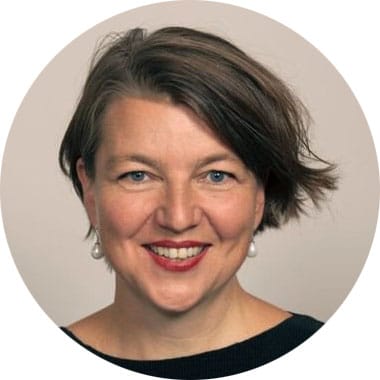 By Meta Knol
Director of Museum De Lakenhal
in Leiden, the Netherlands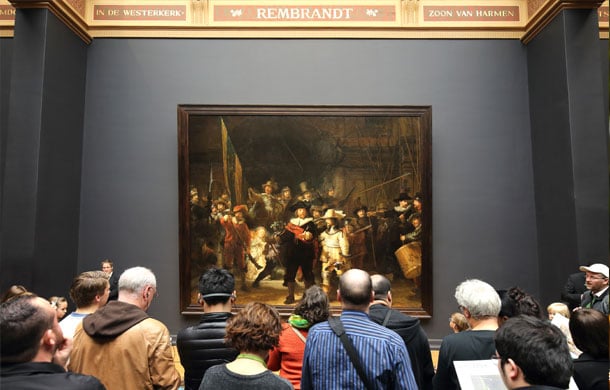 The Rembrandt year is over. About five years ago, the directors of four major Dutch museums first came together to prepare the 2019 celebration of the great master's immortal legacy, as he passed away 350 years earlier. Together with the Netherlands Board for Tourism and Conventions they went all out, and more and more museums rushed to join in. The marketing machine was running full steam. A full year long, the Netherlands was all about the art of the Dutch Golden Age. And Rembrandt? Well, of course he suddenly belonged to everyone. At the opening of the exhibition 'Young Rembrandt' in Museum De LakenhaI, best-selling Dutch writer Ilja Leonard Pfeijffer was brought to exclaim that he couldn't stand to look at Rembrandt's face anymore.
    By now the exhibition is over. Last week, all the paintings, prints, and drawings were carefully taken off the wall, packed in boxes, and shipped. Now people excitedly ask about how successful it was: "How many visitors did you get?"
    Well, there weren't enough.
    But there were many. So many, that on some days it wasn't possible to properly view the exhibition. Everybody was crowding around the paintings, looking over each other's shoulders, greedily taking photographs. And indeed, it was all very special. Our team expended great effort to take the renowned Rembrandt off his pedestal. To show how in ten years, with a lot of passion and hard work, he went from being an amateur to an accomplished master painter. The curators didn't hide the failures of his early years. On the contrary, they showed that Rembrandt was a painter of flesh and blood, who continuously experimented in order to progress. Who learned by freely trying things.
    The exhibit was thoughtfully put together, with many comparisons between works of Rembrandt, his masters, and the other young painters that he collaborated with, like Jan Lievens and Gerrit Dou. Loans from the Getty Museum in Los Angeles and the Gemäldegalerie in Berlin shone next to each other. Paintings from English mansions were shown to the public for the very first time. There was so much to see. Initially, the museum had envisioned time slots of 75 minutes, but practice showed that people took a lot longer. Content-wise, the exhibition was a great success. Reviewers and visitors had high praise and many reported having unforgettable experiences.
    And yet, this was the last time. Because it really can't go on. The truth is that blockbusters of this size are no longer viable for middle-sized city museums like Museum De Lakenhal. The costs are astronomical. To speak plainly: on a total budget of 1.2 million, we spent about a quarter (280.000 euros) on insurance. The gross of that amount was transferred to the account of only one insurance company. All other costs have also drastically increased, because only the best is good enough. Museums inadvertently drive up costs for each other with special requirements. Almost every loaner will send a courier, who prefers to fly business class and who will make sure that everything is handled with silk gloves. Large media campaigns are set up with international press being flown in and pampered. To pay for all that, we had to add a €7.50 fee on top of the normal entry price. Unfortunately that was a bitter necessity, because a quick calculation tells us that we needed to sell 37.000 tickets just to cover the insurance costs. Luckily our professional approach ensured that, like in previous exhibitions, no claims had to be made. Someone should, just for fun, look into how much insurance money is injected into our economy by the Dutch museum sector every year. Long live cultural enterprise! Unfortunately, it turned out that Rembrandt doesn't belong to everyone after all, because only those who could afford the extra fee were able to admire his works.
    That's the perverse system in which we are slowly entangling ourselves. A system in which Dutch museums bid against each other with large, money-guzzling blockbusters that require more money and more visitors every time, and where success is only measured in revenue and visitor counts. It remains unclear where the ceiling of this visitor potential lies. It's a symptom of the most stubborn ailment of our time: growth addiction. An addict cannot shake a habit – and in the past decades, we have collectively become addicted to growth. For Dutch museums, this means that nowadays they have to bend over backwards. To finance exhibitions like 'Young Rembrandt', they simply need too many paying visitors, too many tourists, too many funds and too much trickery. And none of it is sustainable, because for every exhibition the whole museum circus is set up anew. The question is when the tide will turn.
    Because what is it all really about? What should we be aiming for, while moving away from this excess? The story of Museum De Lakenhal is that since the 16th century, Leiden's citizens and rulers have saved paintings and other objects as tangible memories of the past, and that nowadays we can look at these histories with new eyes. As a city museum, we can show that there is value, depth, and quality to be found in local histories. In society there is a need for connection and meaning, a need that can be fulfilled by museums. Because those who understand that complexity and change are everywhere and of all times, develop a broader worldview – and that is much needed in this fluid time of globalisation. That is why at Museum De Lakenhal, we will no longer be primarily focusing on expensive, unsustainable exhibitions, but mainly on the telling of local stories with a universal appeal. Not as an expression of provincialism, but explicitly because we need to find new ways to understand the world. We do that with as much attention as we can muster. And that's also good financial news, because attention is free.
(Translation by Boet de Willigen and Angel Perazzetta)
About the author – Meta Knol
    Meta Knol is director of Museum De Lakenhal in Leiden, the Netherlands. She studied art history at Utrecht University. After having received her MA, Knol has realized exhibitions, has written on the visual arts and has been involved in several cultural projects, such as the artist residency Het vijfde seizoen (The Fifth Season) on the grounds of a psychiatric hospital in Den Dolder, the mobile exhibition pavilion Pleinmuseum as well as the Madness & Art Festival in Haarlem (2010). Meta Knol holds a number of board positions in the cultural sector.
    From 1997, Knol was tied to the Centraal Museum in Utrecht as a curator. She researched and published a full catalog of the modern art collections (Modern Art, 2004) and finished the first intermuseal collection catalog of The Netherlands: US in NL – American Art in Dutch Museums, 1945-2001 (2005). In 2006 she curated the exhibition This is America. Visions of the American Dream (2006). Her last exhibition for the Centraal Museum was Beyond the Dutch – Indonesia, the Netherlands and the Visual Arts since 1900 (2009), which she co-curated with Enin Supriyanto. In Leiden, she initiated and co-curated the exhibition Global Imaginations (2015) in collaboration with Leiden University and the National Museum of World Cultures.
    Meta Knol has always been an advocate of renewal in the museum sector. In 2007, she drafted the manifesto Naar een mondig museum (Towards an Enfranchised Museum) with Edwin Jacobs and Stijn Huijts, which caused a lot of stir in the Dutch museum world. Knol is one of the initiators as well as former board member of Framer Framed.