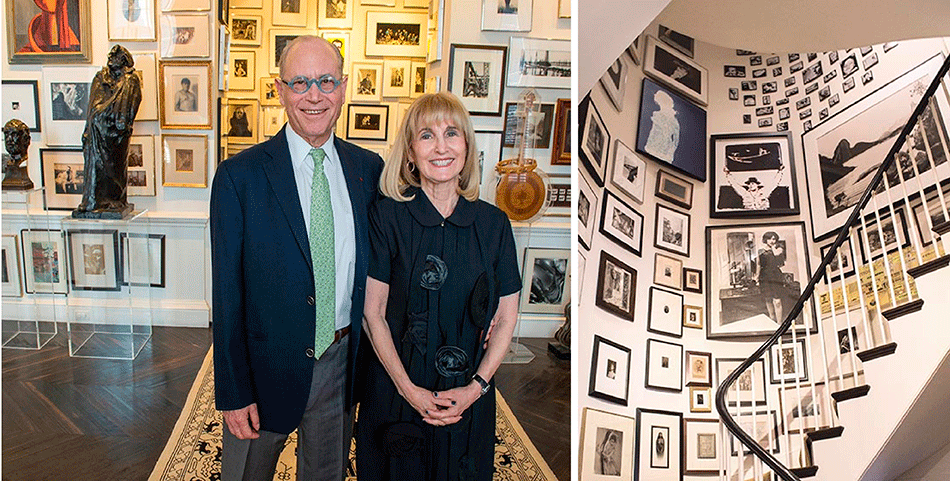 Richard and Ellen Sandor at their house in Chicago
Creation of the Collection
The Collection
The Collection's Spirit
Very Active Patrons
Constancy and Prodigious Growth
For over 30 years Richard and Ellen Sandor have been collecting photographs until gathering one of the best private collections on photographic art in the United States, with more than 2,000 works from the 1840s to the present. In 1988, 2001, and 2002, the Sandors appeared in the "Top 100" list of American Private Collectors.
All the photographs and objects of the collection are in one way or another related to themes form the 19th century and icons of the 20th century. The Collection includes relevant photographs of Paris between the Wars, the American West, Hollywood, surrealism and many other themes with a great esthetic and reference value.
Great Creators of the 20th Century in the Collection
"The Richard and Ellen Sandor Family Collection" also has magnificent examples of paintings, drawings, sculptures and multimedia. Among the numerous artists represented in this collection we may find icons such as Man Ray, Edward Steichen, Julia Margaret Cameron, Alfred Stieglitz, James Van Der Zee, Robert Frank, Dorothea Lange, Diane Arbus, Cindy Sherman, Bill Brandt, Edward Weston, and Kara Walker. Recent acquisitions include sculptures by Manish Nai, George Carlson and Felipe Castañeda, contemporary portraits by Andrea Tese, the new media installations by John Gerrard, Claudia Hart, Gregory Scott, and PHSColograms.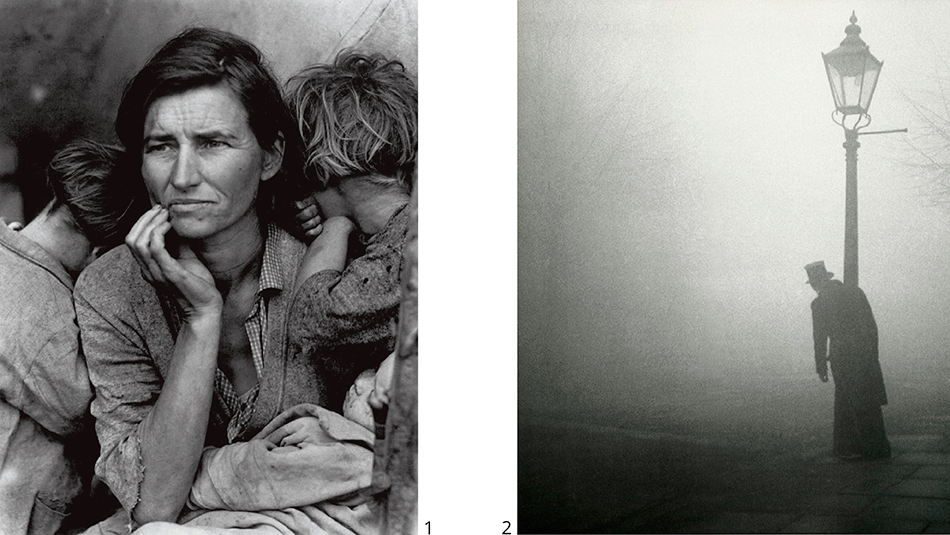 1: Lange, Dorothea, american, 1895-1965. Migrant Mother, 1936.    2: Brand,Bill, British, 1904-1983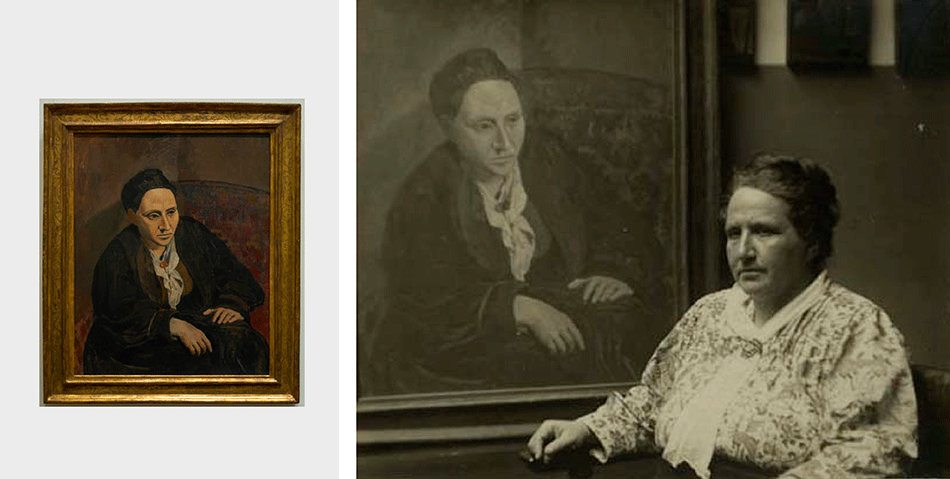 Ray, Man, american-1890-1976, Gertrude Stein with her portrait by Picasso

Ray, Man, american. 1890-19761: Simone prieuer dancer ca.1930    2: Francis Picabia as Balzac in Rodin sculpture
One Collection, Two Passionate
"Our collection is a collaboration effort", states Ellen about the spirit of the Collection, "Richard is a researcher and an academic with the ability to focus and select, combined with a love for history. My passion is Post Modern and New Media Art." "As far as the market is concerned, the value of the post-modernist is greater, but I still think it's the historical images that are most important".
Donations and Granting of Works
Selected works from  "The Richard and Ellen Sandor Family Collection" have been exhibited at The Art Institute of Chicago, the Museum of Contemporary Art in Chicago, San Francisco Museum of Modern Art, LA County Museum of Art, Santa Barbara Museum of Art, National Portrait Gallery, Hirshorn Museum and Sculpture Garden, Houston Museum Fine Art, The Menil Collection, Philadelphia Museum of Art, Royal Academy of Arts, George Pompidou Centre, Museum of Contemporary Art of Los Angeles, Tate Modern and others. The Sandors have donated works of art to many museums and are relevant benefactors of the Art Institute of Chicago.

Ellen Sandor. Artist and Collector
Ellen Sandor is a pioneering artist in digital photography. She has works in permanent collections in the Museum Of Contemporary Art in Chicago, Santa Barbara Museum of Art, The Smithsonian Institution and many other museums. She has a MFA from the Art Institute of Chicago where she studied sculpture, photography and multimedia.
Richard Sandor. Economist and a Passionate about Photography
Richard Sandor is an economist and an outstanding American businessman. Chairman and CEO of the Chicago Climate Exchange, Research professor at the Kellogg Graduate School of Management at Northwestern University and was nominated as one of the "Heroes for the Planet" by Time magazine. He is a member of the Board of Governors of The School of the Art Institute of Chicago, the Board of Directors of the International Center of Photography. http://www.sandor-collection.com/