Ir a la versión en español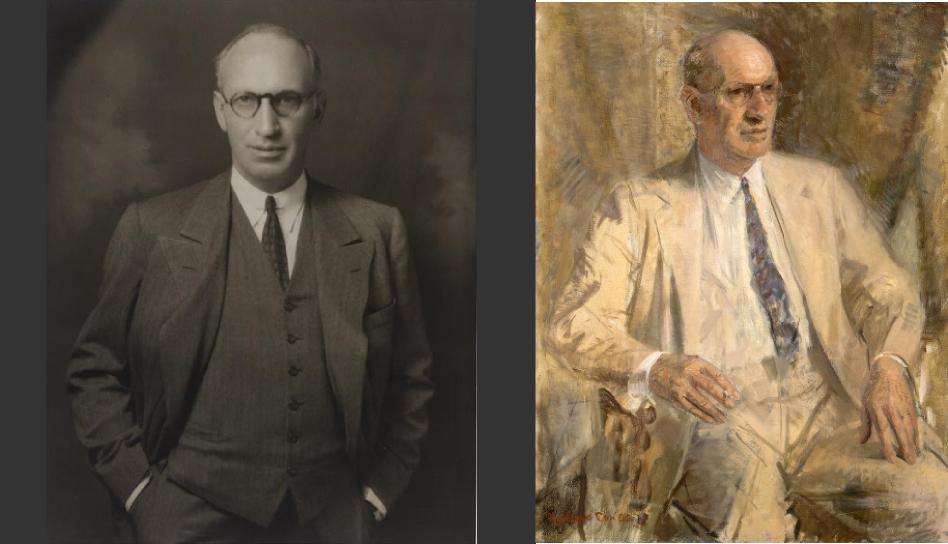 Biography
Collecting and Patronage
Birth, Family and Profession
Lessing Julius Rosenwald was born in Chicago on February 10, 1891, and died in Jenkintown (Pennsylvania) on June 24, 1979. He married Edith Goodkin Rosenwald and had five children. He was the son of Julius Rosenwald, a clothing manufacturing businessman who became one of the owners of Sears, Roebuck & Company. Julius Rosenwald took over the company in 1908, but he resigned the presidency in 1924 to dedicate his life to philanthropy. 
In 1911, Lessing started working for Sears as a shipping clerk. In 1920, he was given the responsibility of opening a catalog supply center which became a mainstay of the company and a huge business success. Lessing Julius Rosenwald became President of the company but, as his father, he stepped down as the company's chairman in 1939 to devote all of his time to his passion: the collecting of rare books and manuscripts.
Political Activities
Rosenwald advocated the neutrality of the USA in World War II before the attack on Pearl Harbor. In 1943, he accepted to become President of the American Council for Judaism and he held this position until 1955. Rosenwald also made a lot of efforts to help European Jews and requested the United States to admit large numbers of refugees.
One of the most Important Collections in the World
He was 48 years old when he retired from his professional activities and dedicated himself full-time to collecting. Until his death at the age of 89, he created one of the most important collections in the world, with over 25,000 works which he donated, one part to the Library of Congress and the other to the National Gallery of Art. He lent the works from his collection for different exhibitions around the world. In defense of his passion for collecting, he once stated: "A work of art that is never seen is little better off than a work of art that has never been created".
Founder of the National Gallery of Art
In 1943 Lessing Julius Rosenwald offered his outstanding collection to the National Gallery of Art. His collection was considered one of the most important private collections of the time. He bestowed to the Institution over 22,000 works including 350 xylographies of the 15th century, the largest group of pieces outside Europe.
Highlights of the Lessing Julius Rosenwald Collection
at the National Gallery of Art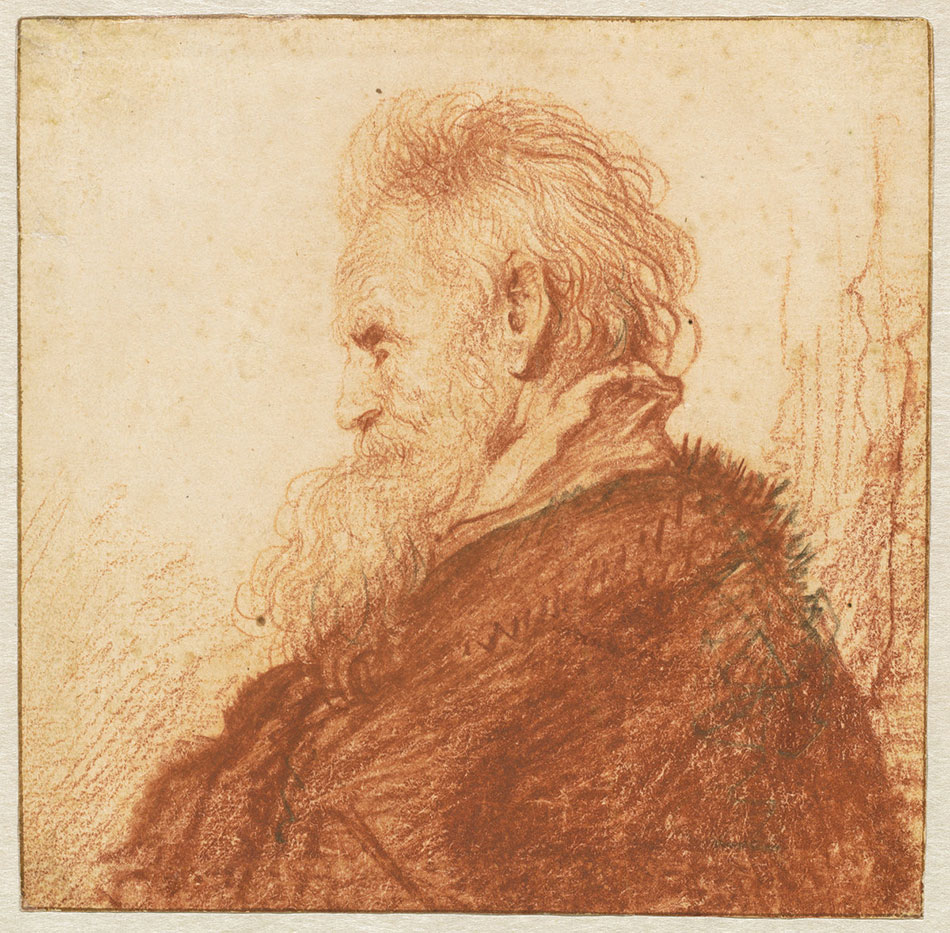 Rembrandt van Rijn, Dutch, 1606–1669. Head of an Old Man (recto) c.1631, red chalk, with touches of black chalk, on laid paper, overall: 13.7 x 13.8 cm (5 3/8 x 5 7/16 in.)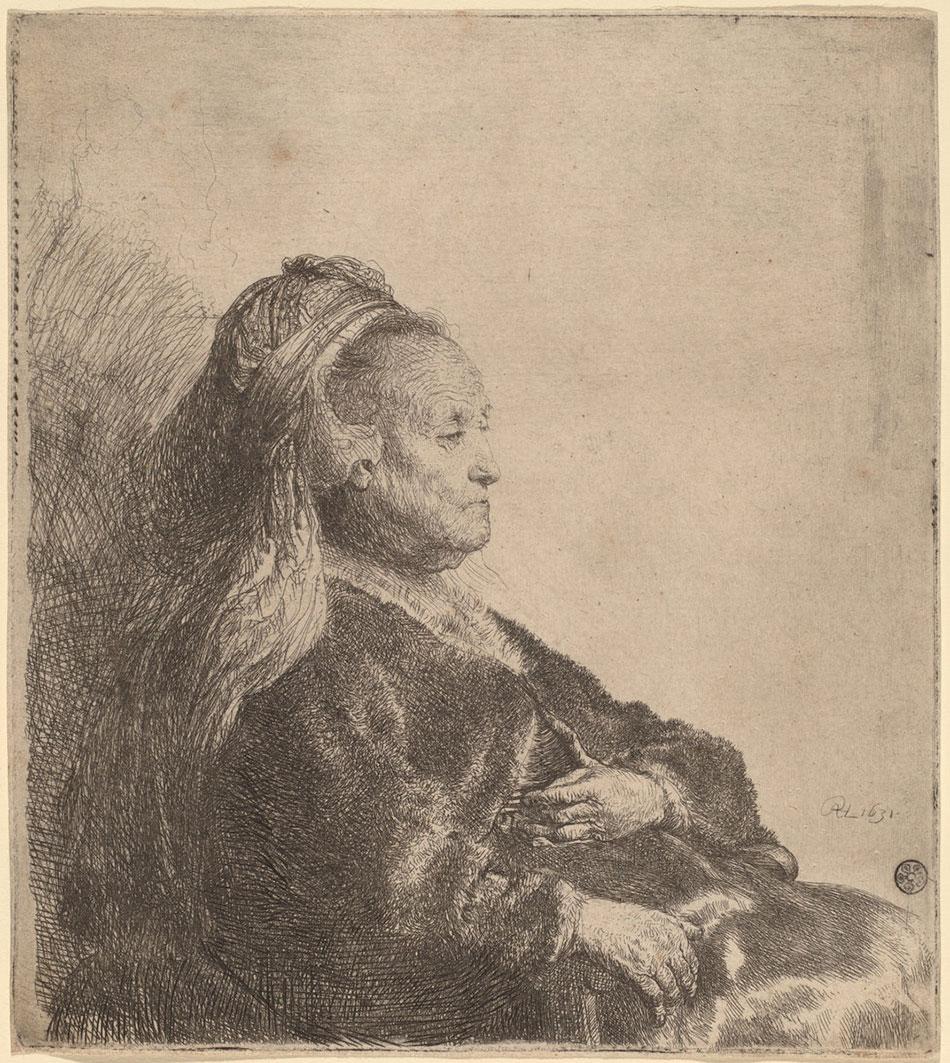 Rembrandt van Rijn, Dutch, 1606–1669, The Artist's Mother Seated, in an Oriental Headdress 1631, etching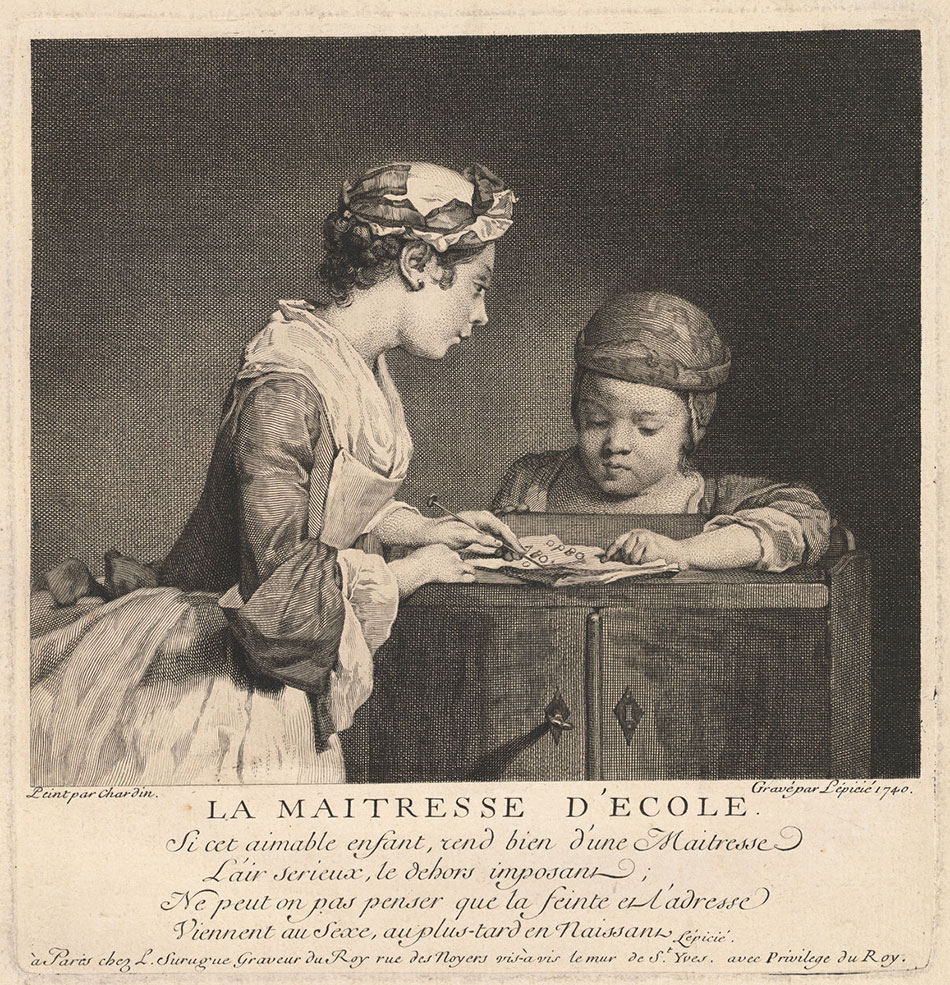 Bernard Lepicie after Jean Siméon Chardin, French, 1698 – 1755, Chardin, Jean Siméon, French, 1699 – 1779,
La Maitresse d'ecole  1740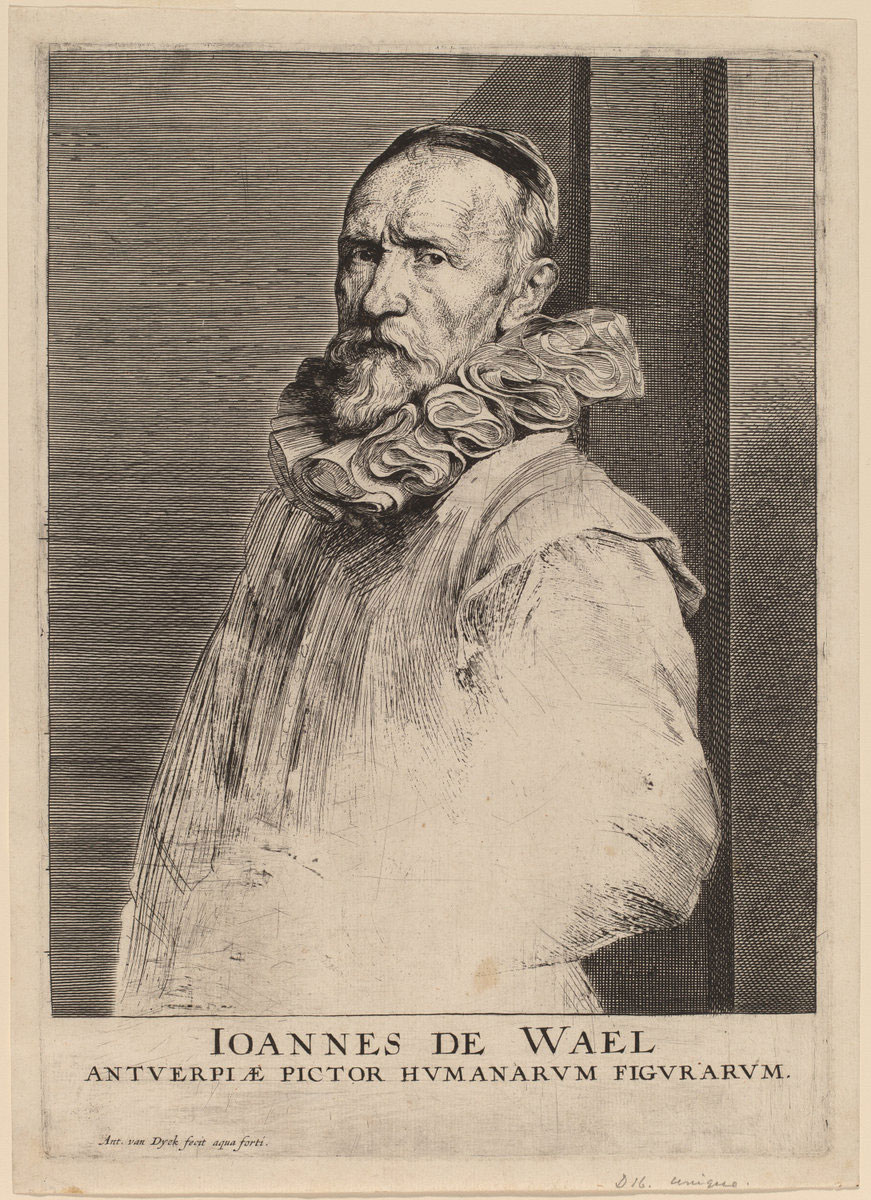 Dyck, Anthony van, Sir, Flemish, 1599–1641,  Jan de Wael  c.1630, etching and engraving on laid paper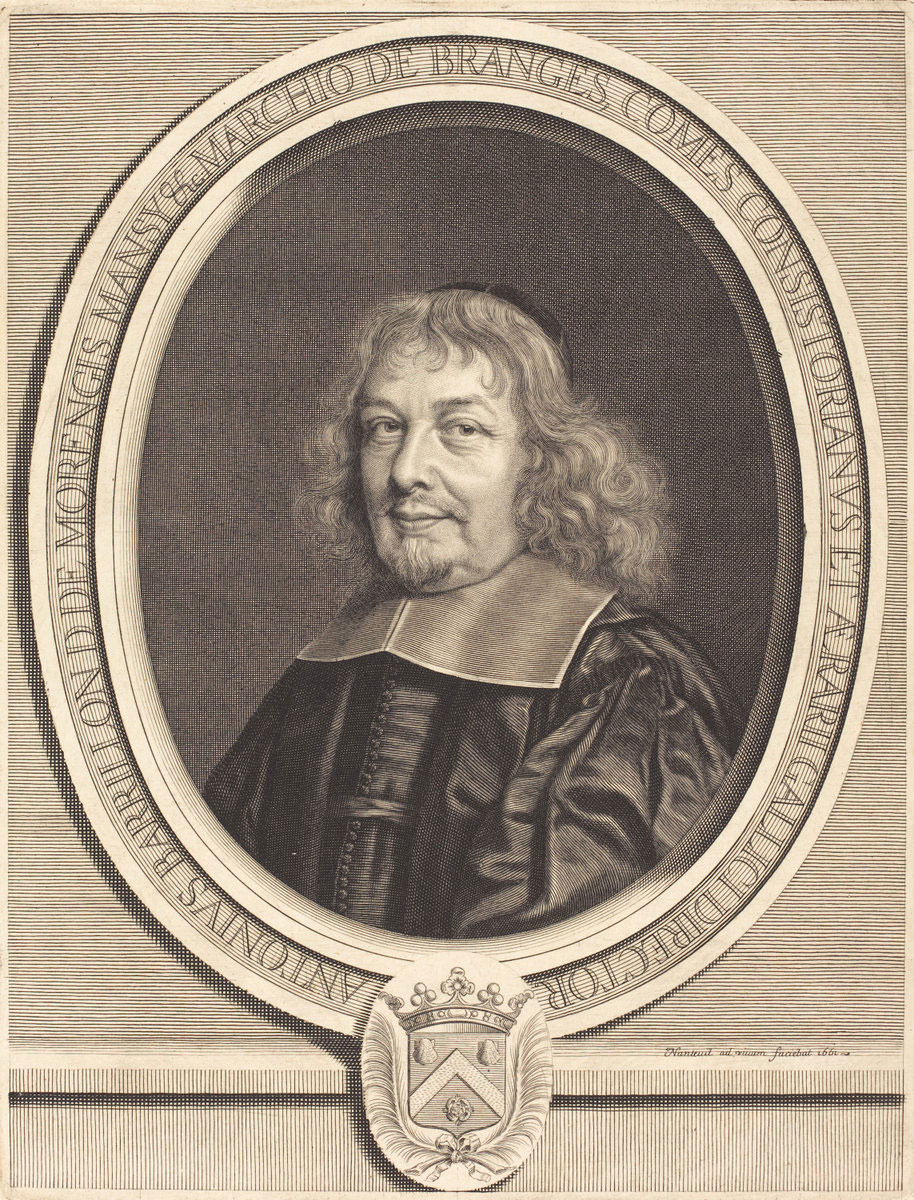 Nanteuil, Robert, French, 1623–1678, Antoine Barillon 1661, engraving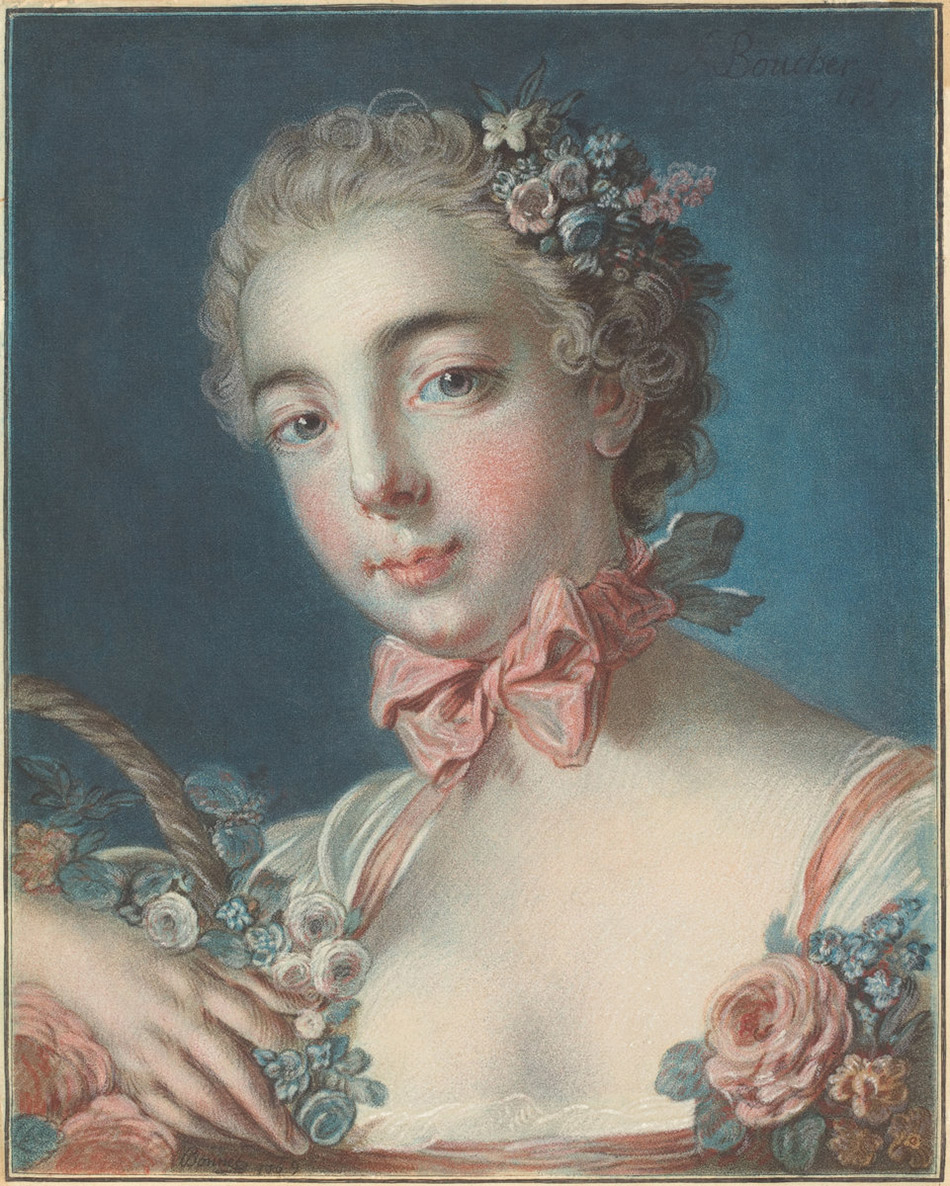 Louis-Marin Bonnet after, Boucher, François, French, 1736–1793, French, 1703–1770, Tête de Flore 1769
crayon-manner engraving in blue, black, and red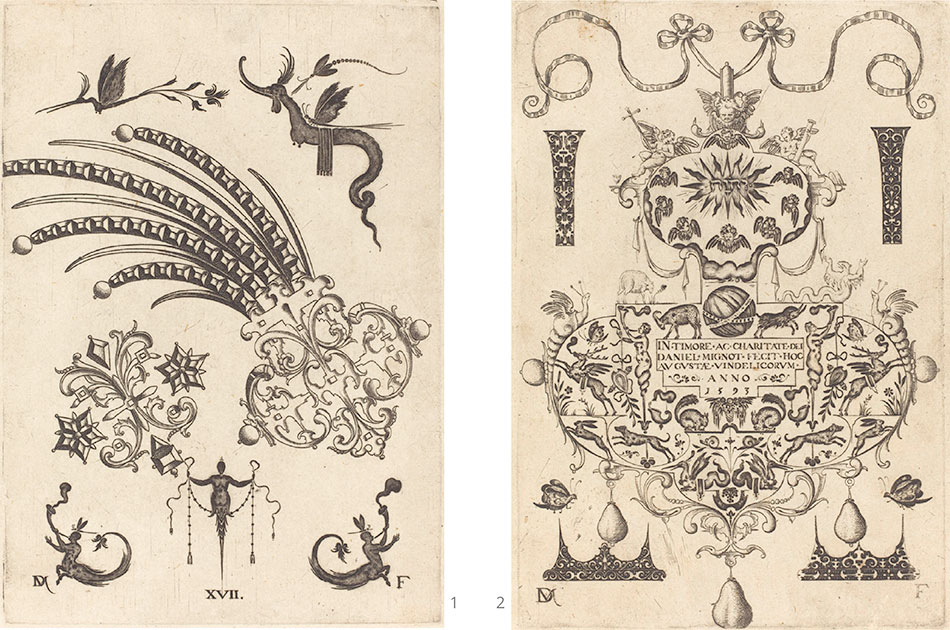 Mignot, Daniel, German, active 1593/1596, 1.Two Brooches with Dragon and Insects at Top and Human Beings with Snake-like Tails atBottom 1596    2. Title Page: Large Pendant 1593, engraving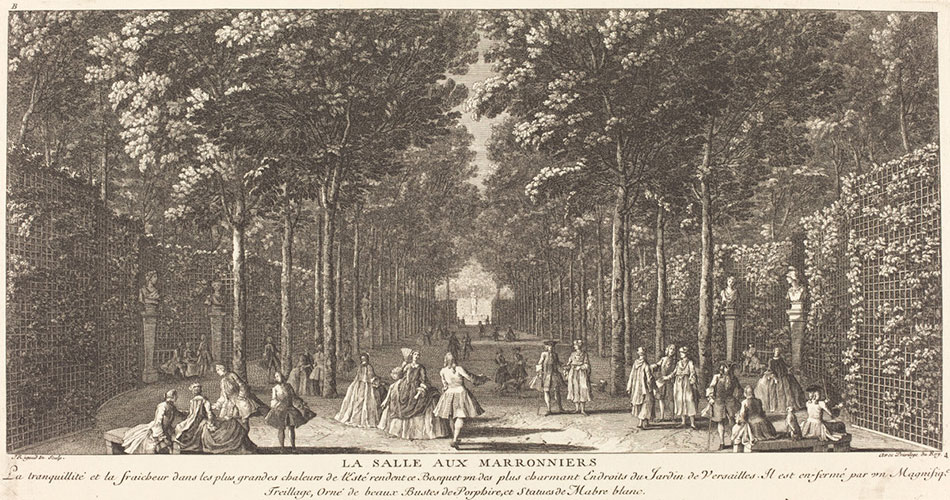 Rigaud, Jean-Baptiste, French, active 1752/1761. La Salle aux Marronniers, etching and engraving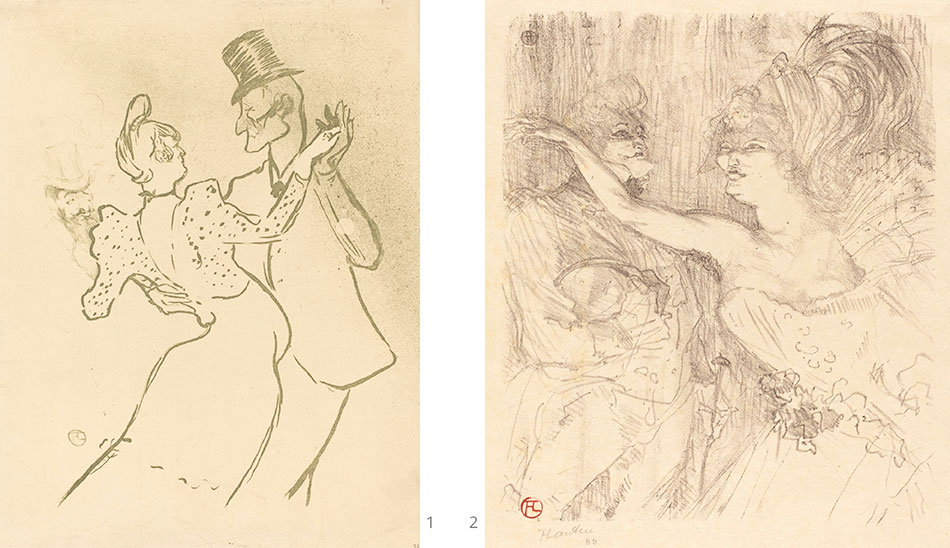 Toulouse-Lautrec, Henri de, French, 1864–1901,  1. La Goulue 1894, lithograph in olive green on velin paper  
2. Guy and Mealy in "Paris qui marche" (Guy et Mealy dans "Paris qui marche") 1898, lithograph in violet-brown on Japan paper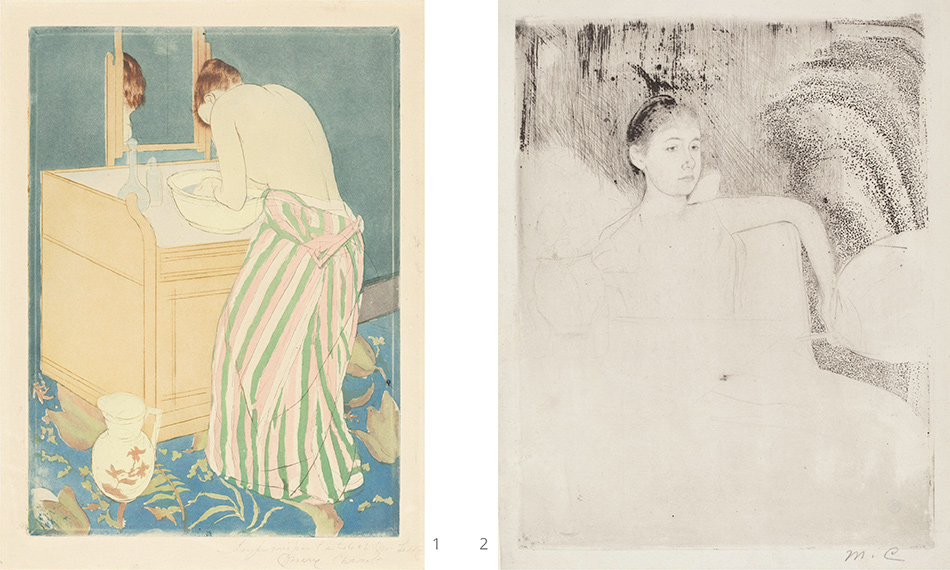 Cassatt, Mary, American, 1844–1926,  1. Woman Bathing 1890-1891, color drypoint and aquatint on heavy laid paper,
plate: 36.5 x 26.6 cm (14 3/8 x 10 1/2 in.), sheet: 47.9 x 31.2 cm (18 7/8 x 12 5/16 in.) 2. Mimi Holding a Japanese Fan c. 1889, drypoint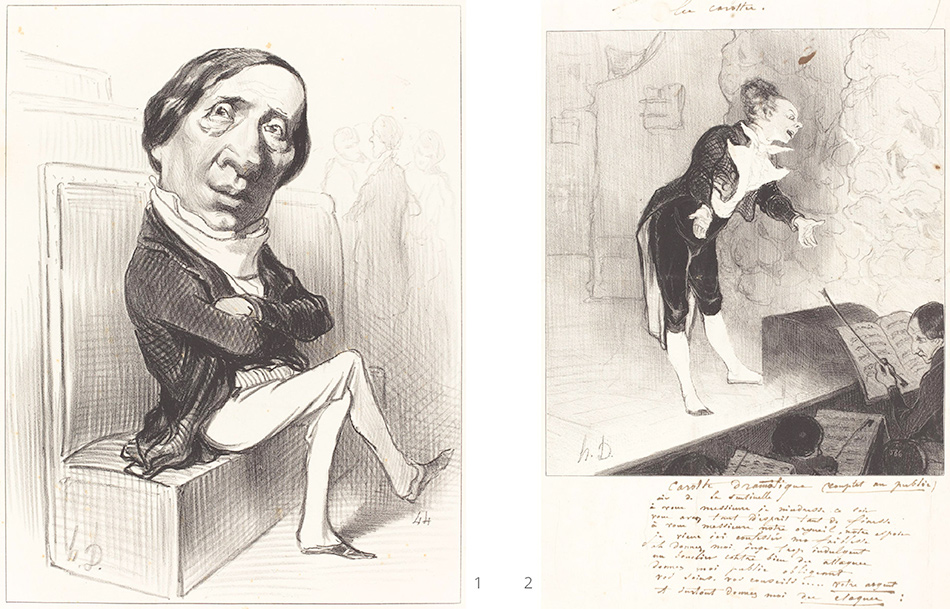 Daumier, Honoré, French, 1808–1879,  1. Charles Dupin 1849, lithograph   2. Carotte dramatique 1844 , lithograph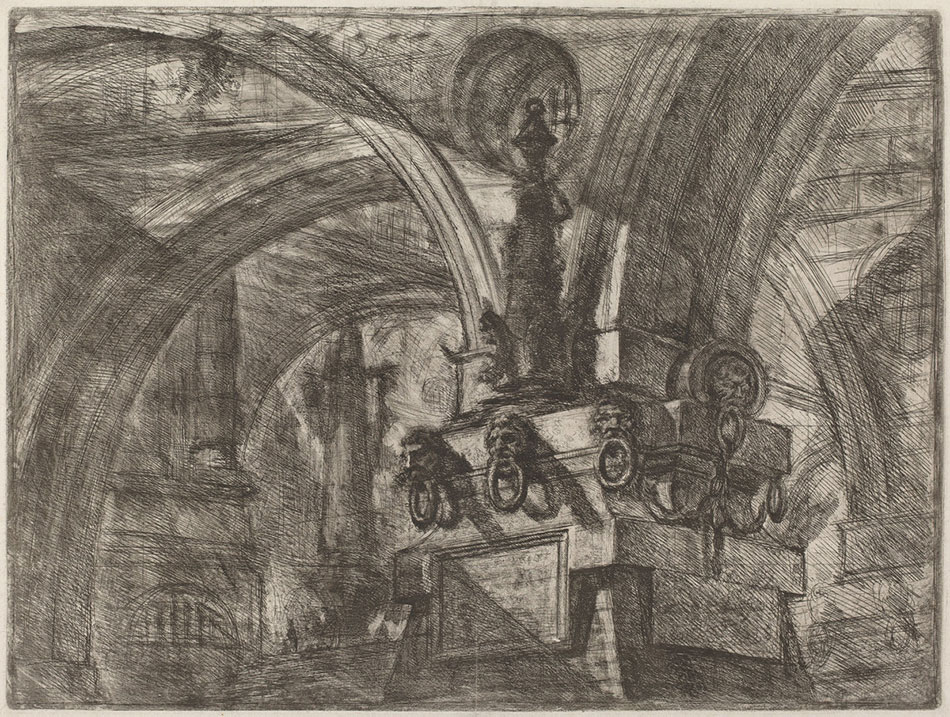 Piranesi, Giovanni Battista, Venetian, 1720–1778, The Pier with a Lamp published 1749/1750, etching, engraving, sulphur tint or open bite, and burnishing plate: 41.5 x 55.8 cm (16 5/16 x 21 15/16 in.) W.G. Russell Allen, Ailsa Mellon Bruce, Lessing J. Rosenwald, and Pepita Milmore Funds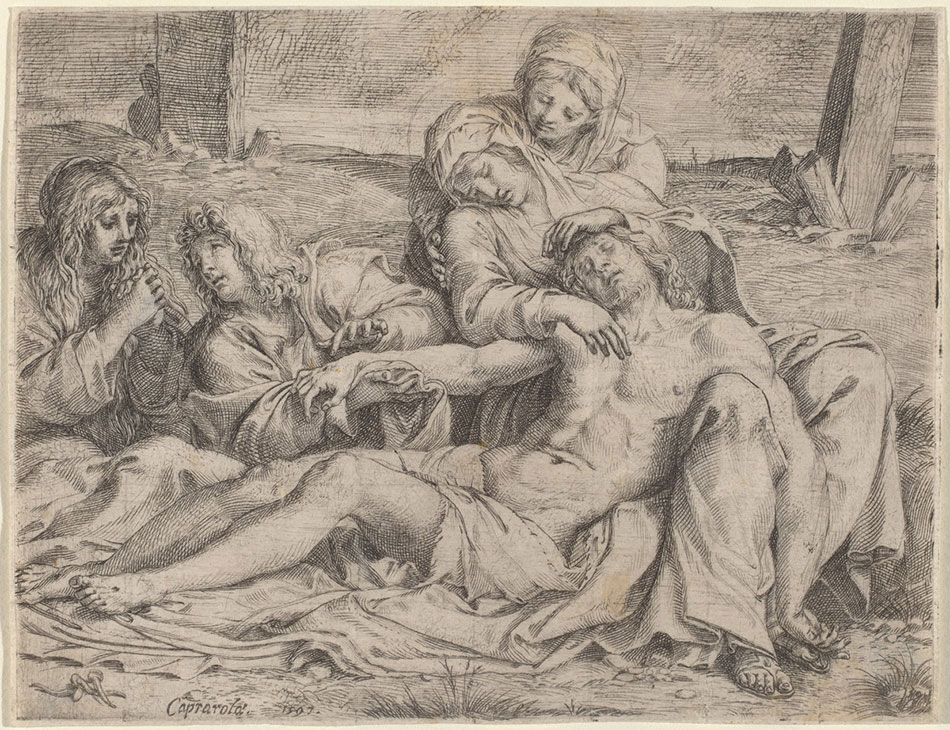 Carracci, Annibale, Bolognese, 1560–1609, Pieta (the "Christ of Caprarola") 1597, etching, engraving, and drypoint
on laid paper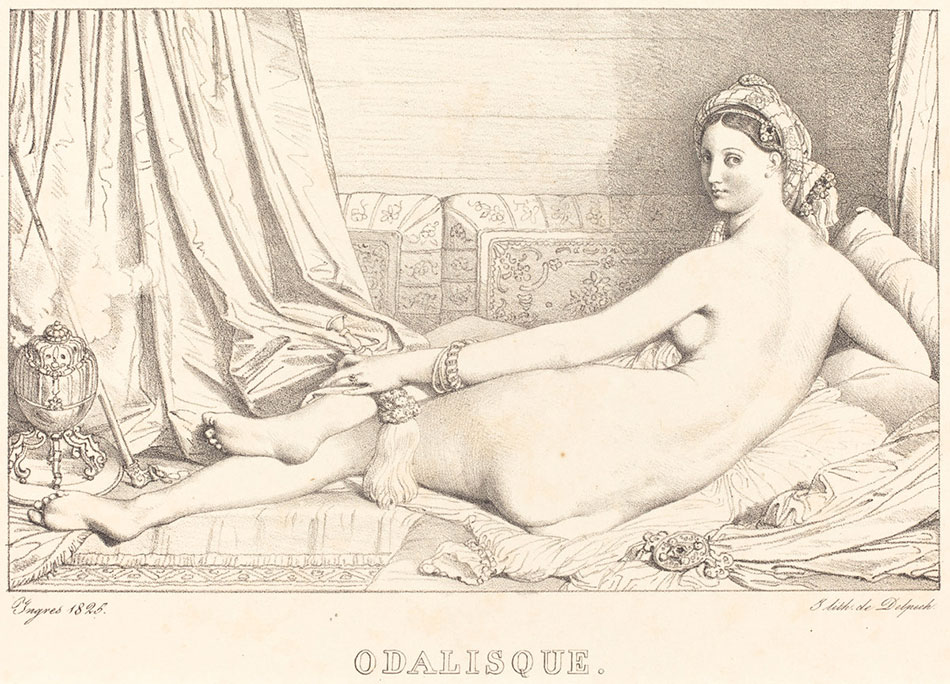 Ingres, Jean-Auguste-Dominique, French, 1780–1867, Odalisque 1825, lithograph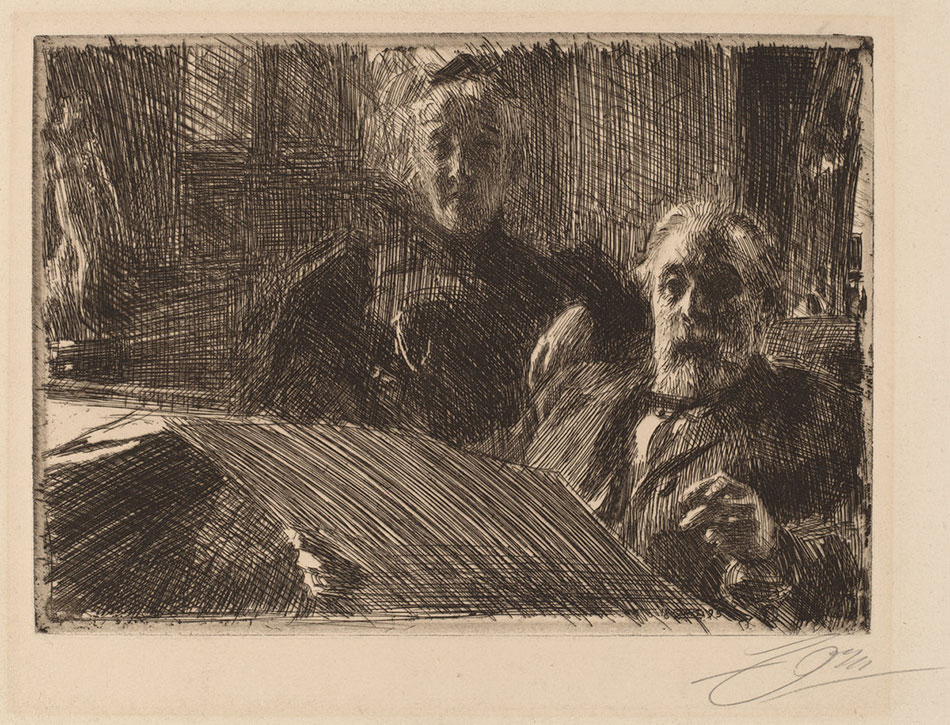 Zorn, Anders, Swedish, 1860– 920, Mr. and Mrs. Furstenburg 1895, etching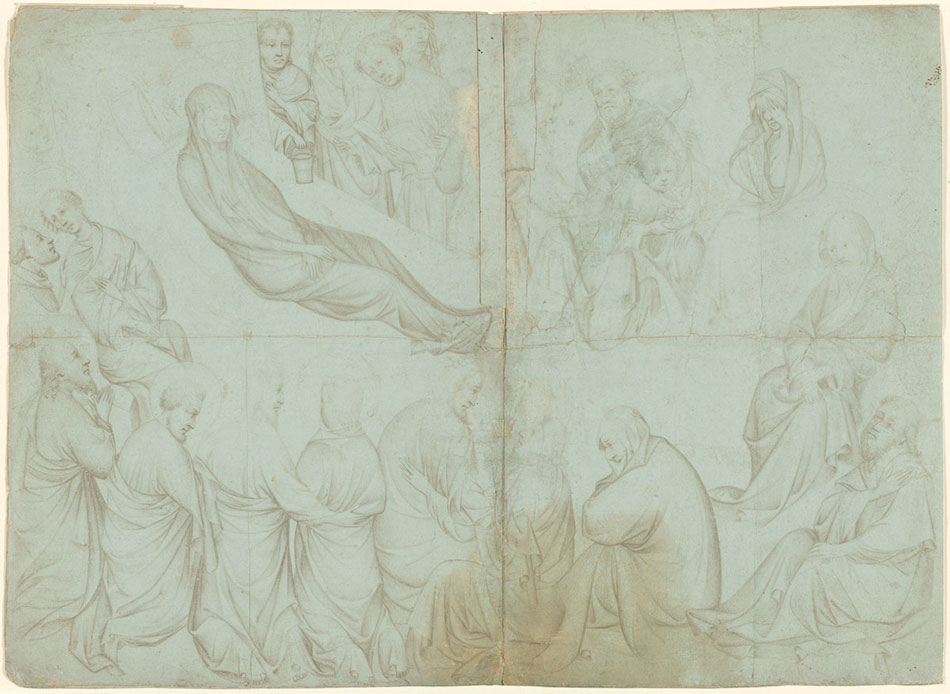 Netherlandish 14th Century, The Death of the Virgin c.1390, silverpoint on blue-green prepared paper, 
overall: 29.1 x 40 cm (11 7/16 x 15 3/4 in.)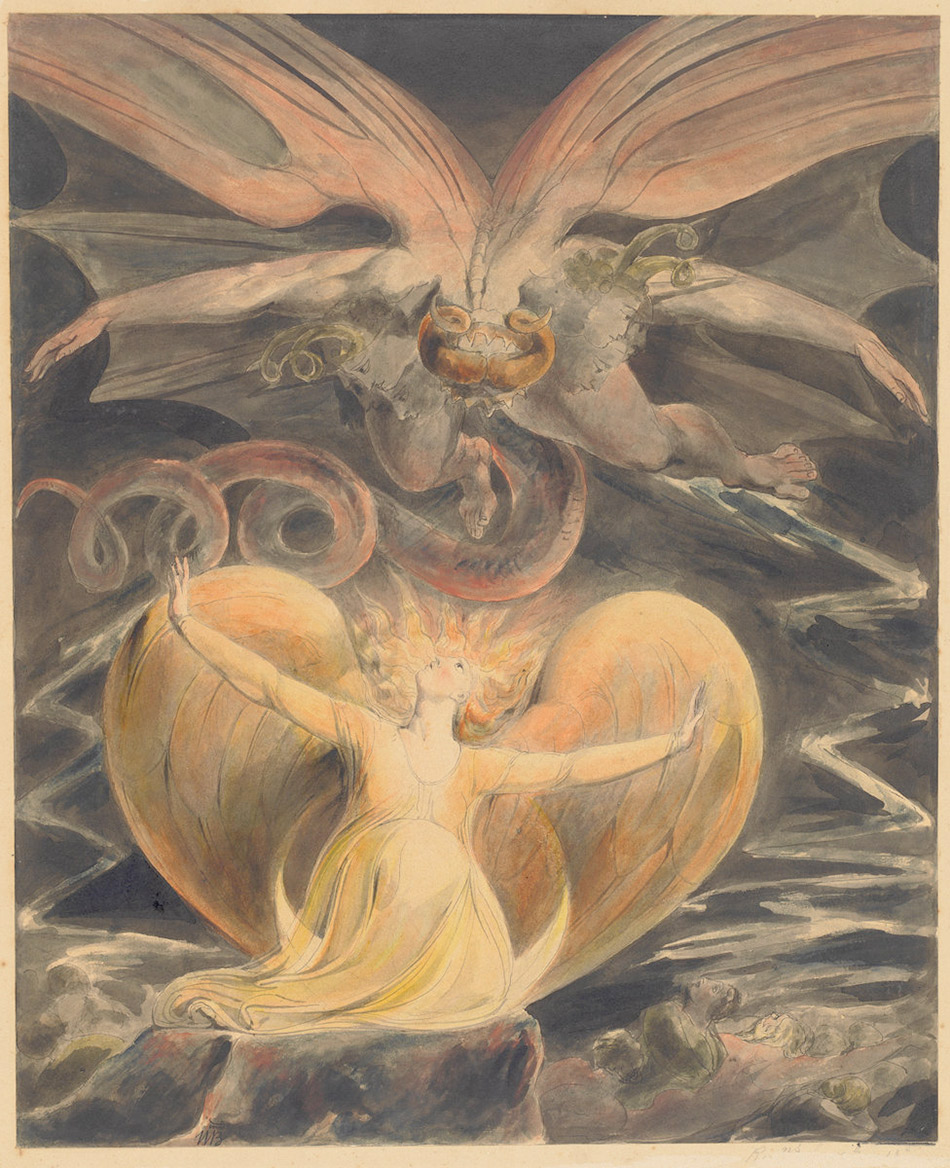 Blake, William, British, 1757-1827 The Great Red Dragon and the Woman Clothed with the Sun c.1805, pen and gray ink with watercolor over graphite, overall: 40.8 x 33.7 cm (16 1/16 x 13 1/4 in.) support: 55.2 x 44.2 cm (21 3/4 x 17 3/8 in.)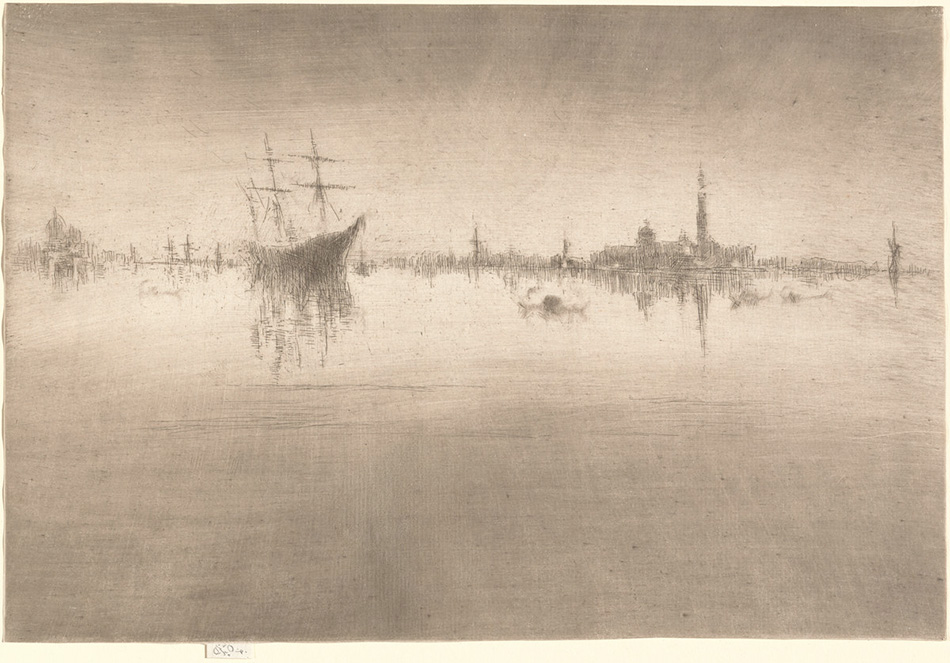 Whistler, James McNeill, American, 1834–1903, Nocturne 1879/1880, etching in black on off-white laid paper,
overall: 20 x 29.5 cm (7 7/8 x 11 5/8 in.)
Altdorfer, Albrecht, German, 1480 or before – 1538, The Beautiful Virgin of Regensburg c.1519/1520, 
woodcut printed from six blocks in red, green, blue, light orange, brown, and black, sheet: 33.9 x 24.6 cm
(13 3/8 x 9 11/16 in.)
See the whole Collection of Lessing Julius Rosenwald in the National Gallery of Art
_________________________________________________________________________________________________________________________
 Pages of the founders and benefactors of the National Gallery of Art. Washington
Chester Dale
Samuel Henry Kress
Mellon, Andrew William
Paul Mellon
Ailsa Mellon Bruce
Joseph Early Widener