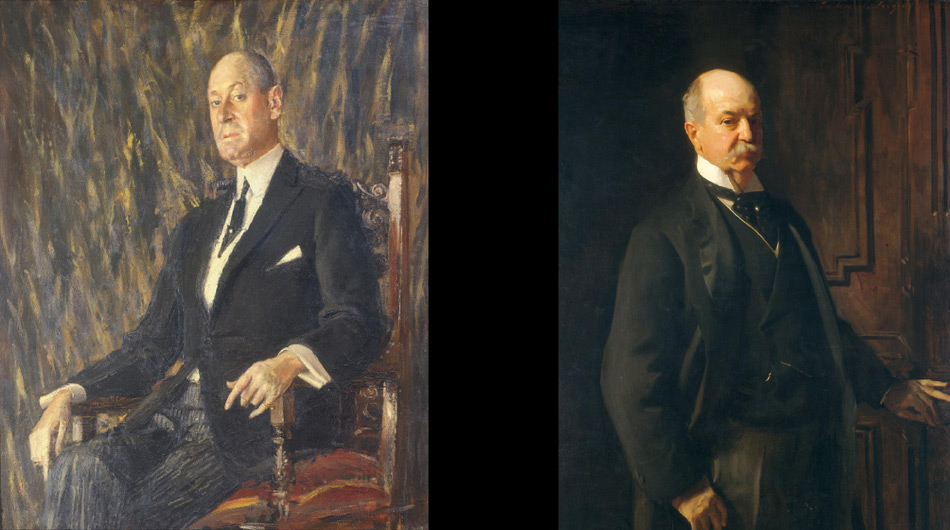 Joseph Early Widener, with his father's portrait Peter Arrell Brown Widener on the right 
Biography
Collecting and Patronage
Birth, Family and Profession
Joseph Early Widener was born in Philadelphia on August 19, 1871 and died in Elkins Park (Pennsylvania) on October 26, 1943. He was the second son of Hannah Josephine Dunton and Peter A. B. Widener, a transportation and real estate magnate. Horses were his great interest and he became a personality in this field and a great a businessman of Thoroughbred horse racing.
A Family of Collectors
His other great passion was art collecting which he inherited from his father, Peter Arrell Brown Widener, who began an art collection meant to be donated to a public institution. When his father died in 1915, Joseph inherited the Collection, and following his father's desire he donated it to the National Gallery of Art in 1939. However, during the 25 years he was in charge of his father's collection, he increased it acquiring new and valuable works.
Founder of the National Gallery of Art
Franklin D.Roosevelt, the President of the United States, inaugurated the National Gallery of Art on March 17, 1941. The Gallery included the collections donated by Joseph Early Widener, Samuel Henry Kress, Chester Dale, and Andrew William Mellon, who was the promoter of its creation in 1937.
In 1939, Joseph Early Widener had donated a vast part of his collection for the opening ceremony of the Gallery and, later, in 1942, he donated the rest of his collection with more than 2,000 works including paintings, sculptures, art objects and porcelain.
Highlights of the Joseph Early Widener Collection
at the National Gallery of Art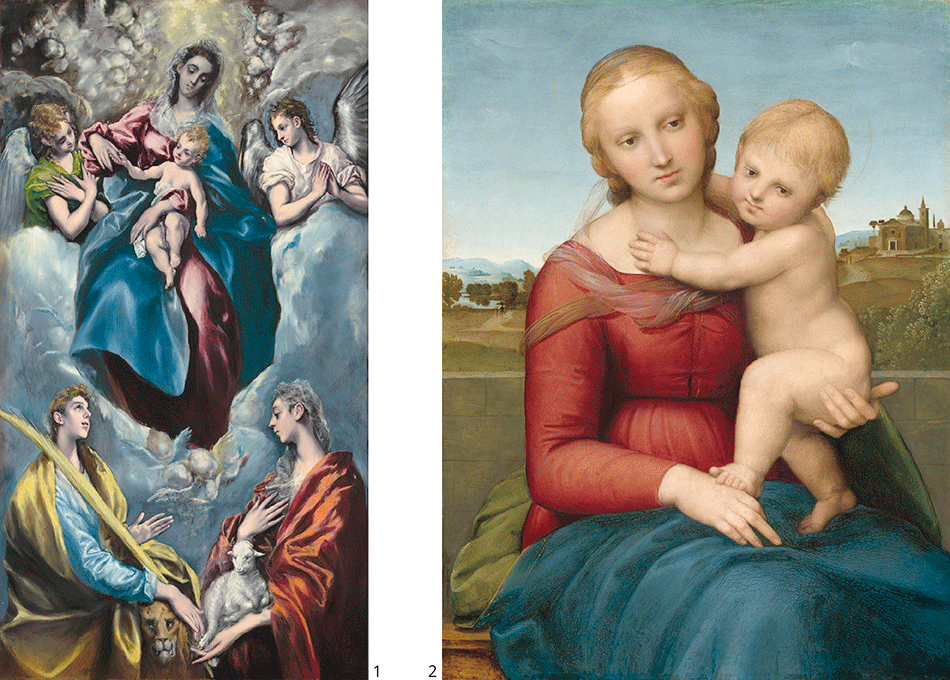 1. El Greco (Domenikos Theotokopoulos), Greek, 1541–1614, Madonna and Child with Saint Martina and Saint Agnes 1597/1599, oil on canvas, wooden strip added at bottom, overall: 193.5 x 103 cm (76 3/16 x 40 9/16 in.)  2. Raphael, Marchigian, 1483–1520, The Small Cowper Madonna c.1505, oil on panel, overall: 59.5 x 44 cm
(23 7/16 x 17 5/16 in.)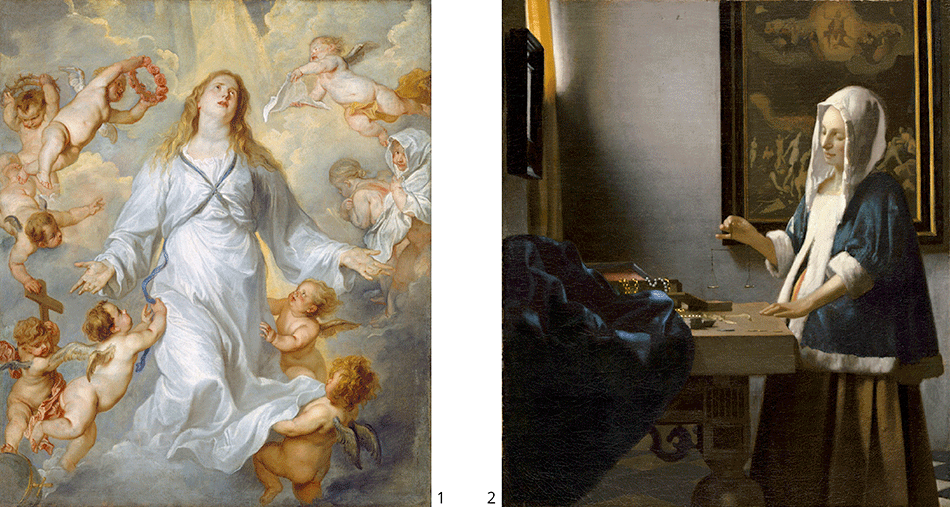 1. Dyck, Anthony van, Sir,  Flemish, 1599–1641, The Virgin as Intercessor, 1628/1629, oil on canvas, overall: 118.8 x 102.3 cm (46 3/4 x 40 1/4 in.) 2. Vermeer, Johannes, Dutch, 1632–1675, Woman Holding a Balance c. 1664, oil on canvas, painted surface: 39.7 x 35.5 cm
(15 5/8 x 14 in.) stretcher size: 42.5 x 38 cm (16 3/4 x 14 15/16 in.)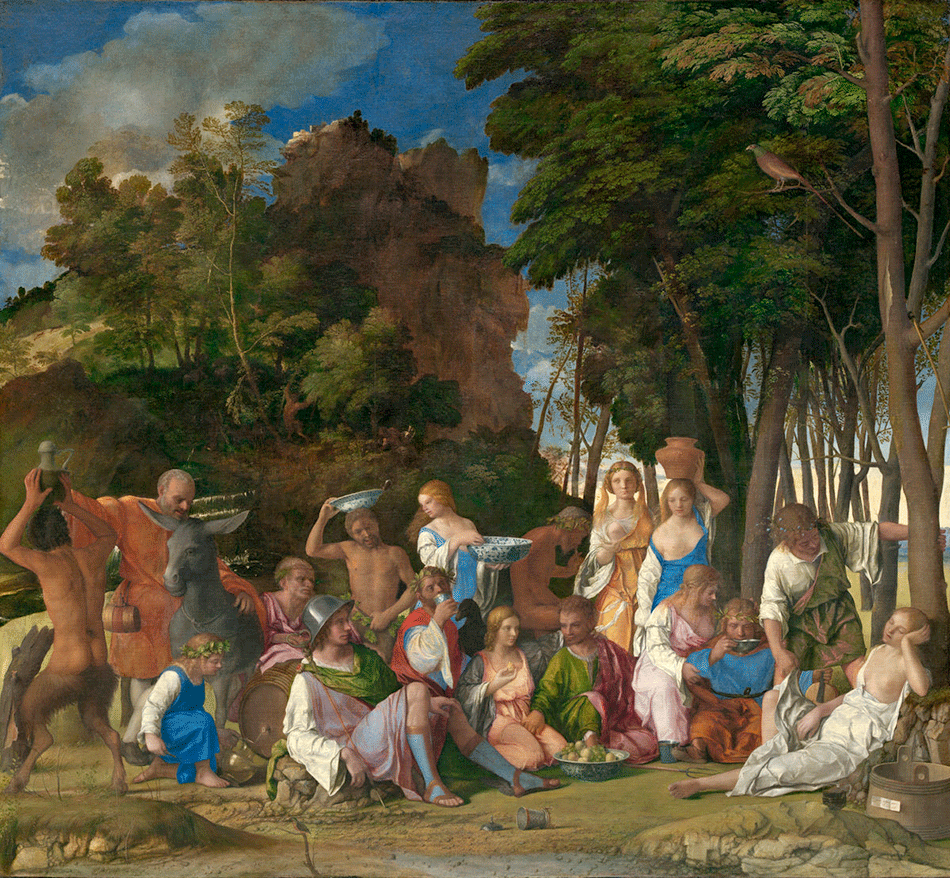 Giovanni Bellini and Titian, Bellini, Giovanni, Venetian, c. 1430/1435 – 1516, Titian, Venetian, 1488/1490 – 1576,
The Feast of the Gods 1514/1529, oil on canvas, overall: 170.2 x 188 cm (67 x 74 in.)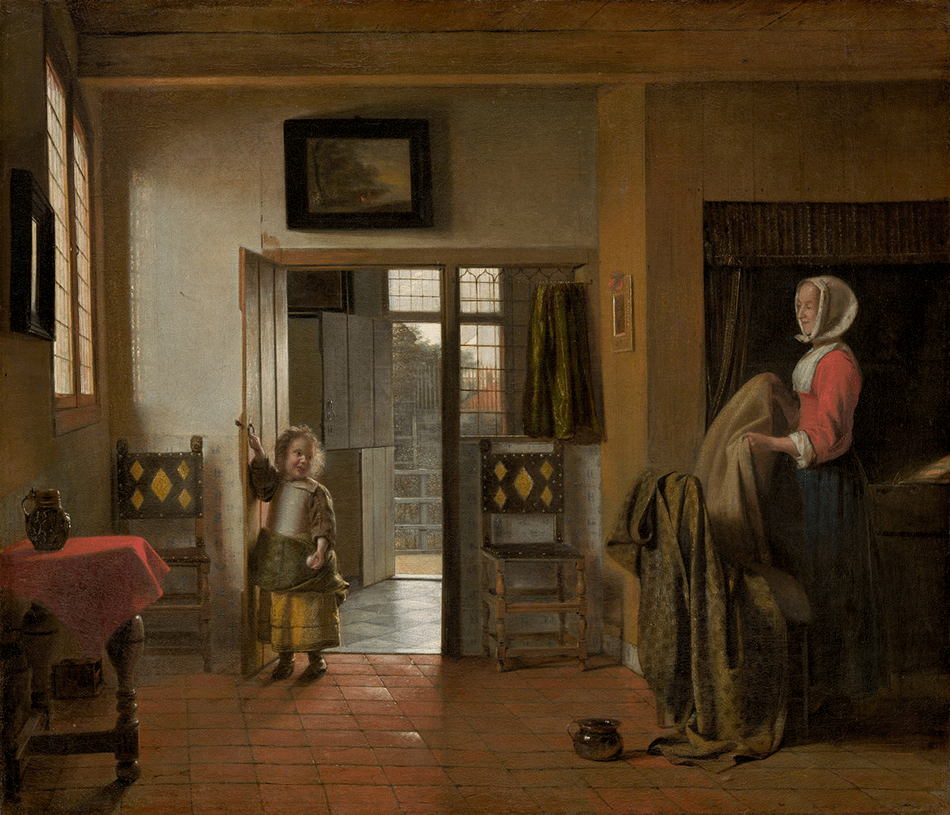 Hooch, Pieter de, Dutch, 1629 –1684, The Bedroom 1658/1660, oil on canvas, overall: 51 x 60 cm (20 1/16 x 23 5/8 in.)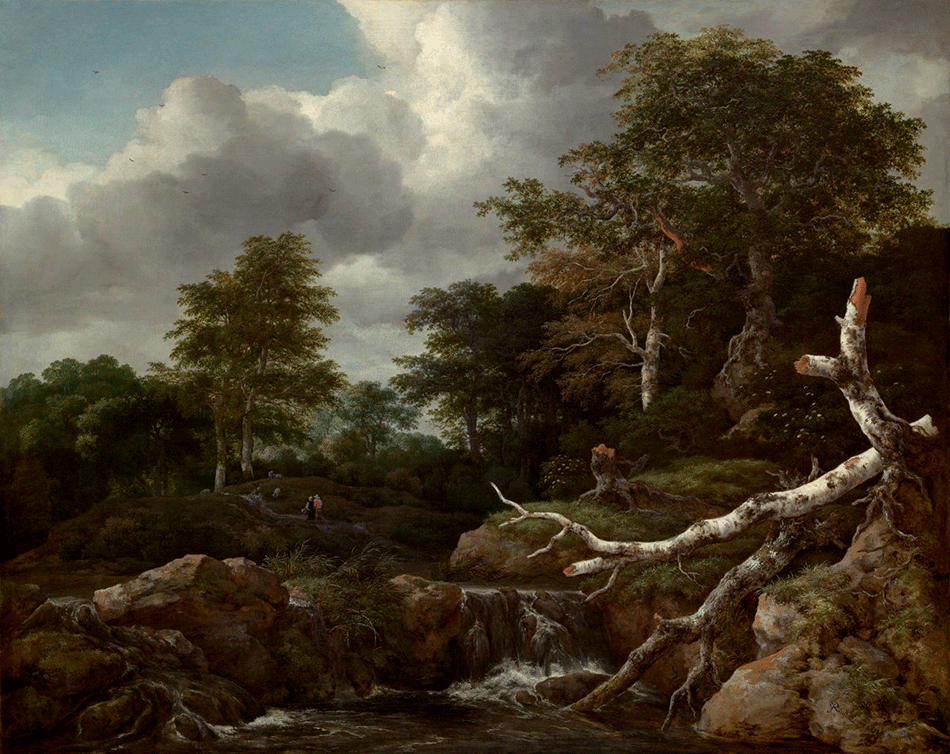 Ruisdael, Jacob van,  Dutch, c. 1628/1629 – 1682, Forest Scene c. 1655, oil on canvas, overall: 105.5 x 123.4 cm
(41 9/16 x 48 9/16 in.)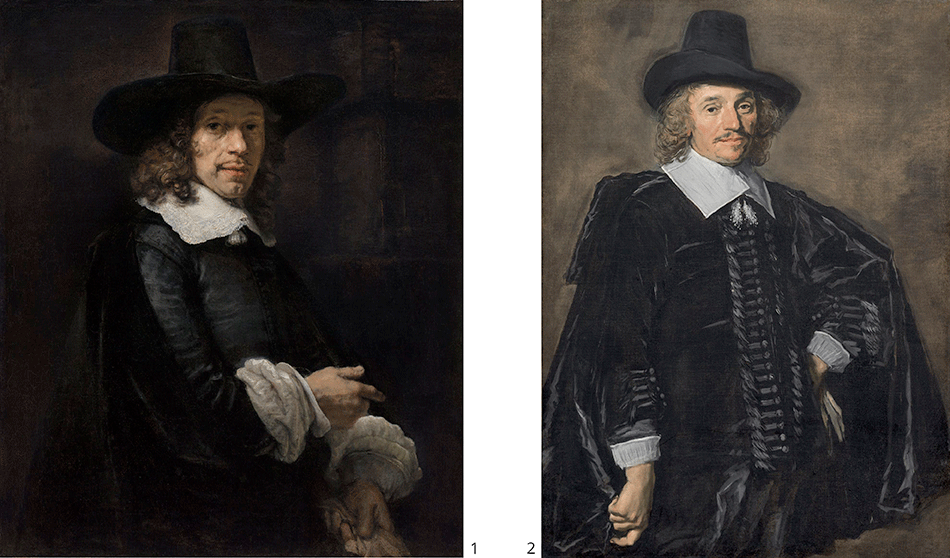 1. Rembrandt van Rijn, Dutch, 1606–1669, Portrait of a Gentleman with a Tall Hat and Gloves c. 1656/1658, oil on canvas transferred to canvas, overall: 99.5 x 82.5 cm (39 3/16 x 32 1/2 in.) 2. Hals, Frans, Dutch, c. 1582/1583–1666, Portrait of a Gentleman 1650/1652, oil on canvas, overall: 114 x 85 cm
(44 7/8 x 33 7/16 in.)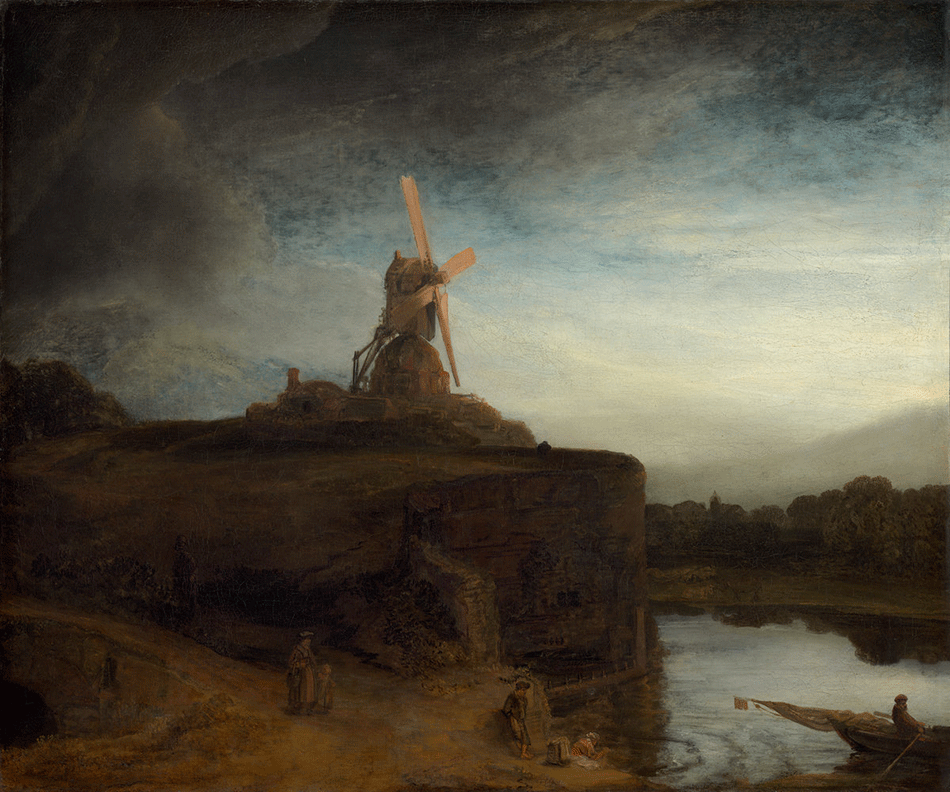 Rembrandt van Rijn, Dutch, 1606–1669, The Mill 1645/1648 , oil on canvas, overall: 87.6 x 105.6 cm (34 1/2 x 41 9/16 in.)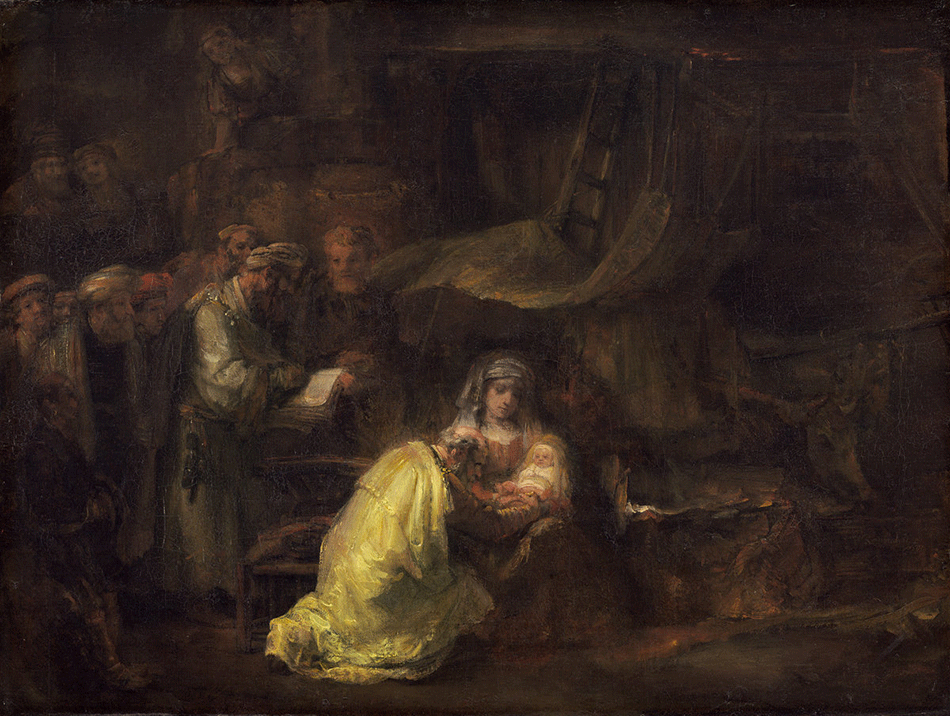 Rembrandt van Rijn, Dutch, 1606–1669 The Circumcision 1661, oil on canvas, overall: 56.5 x 75 cm (22 1/4 x 29 1/2 in.)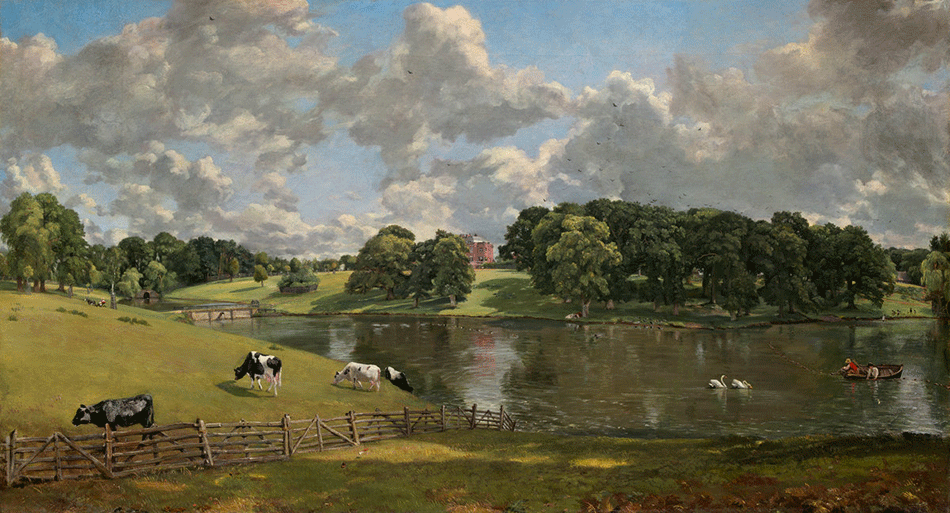 Constable, John, British, 1776–1837, Wivenhoe Park, Essex  1816, oil on canvas, overall: 56.1 x 101.2 cm (22 1/16 x 39 13/16 in.)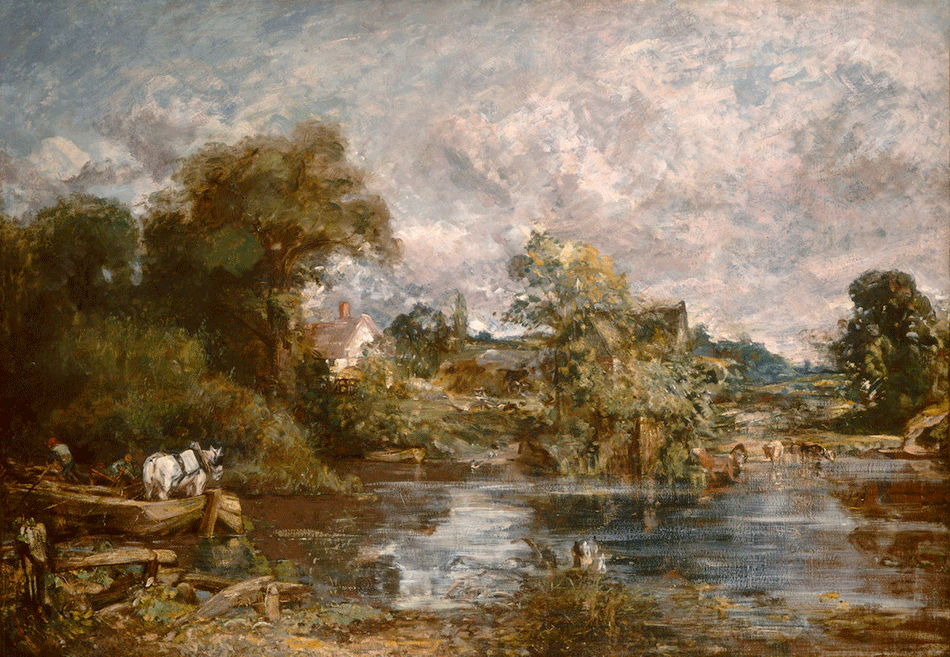 Constable, John, British, 1776 – 1837, The White Horse  1818-1819, oil on canvas, overall: 127 x 183 cm (50 x 72 1/16 in.)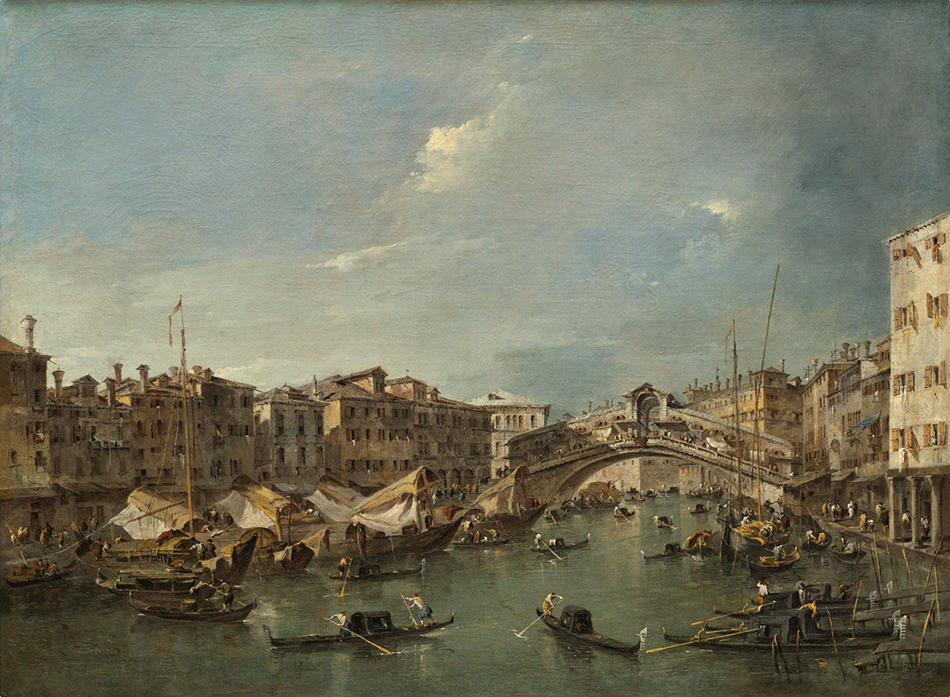 Guardi, Francesco,  Venetian, 1712 – 1793, Grand Canal with the Rialto Bridge, Venice probably c. 1780, oil on canvas,
overall: 68.5 x 91.5 cm (26 15/16 x 36 in.)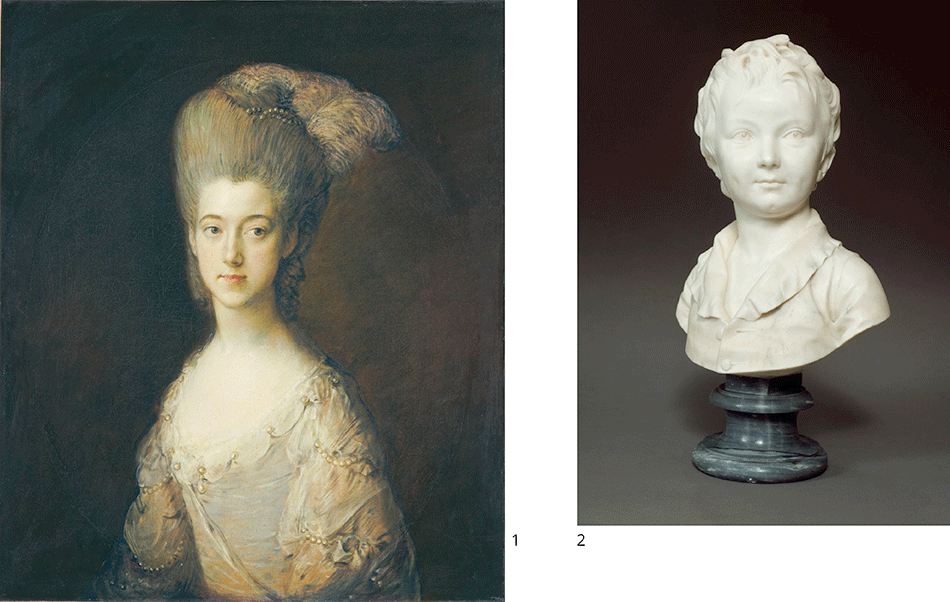 1. Gainsborough, Thomas, British, 1727–1788, Mrs. Paul Cobb Methuen c. 1776/1777, oil on canvas, overall: 84 x 71 cm
(33 1/16 x 27 15/16 in.) 2. Houdon, Jean-Antoine, French, 1741–1828, Alexandre Brongniart 1777, marble, overall: 39.2 x 28.7 x 19 cm
(15 7/16 x 11 5/16 x 7 1/2 in.)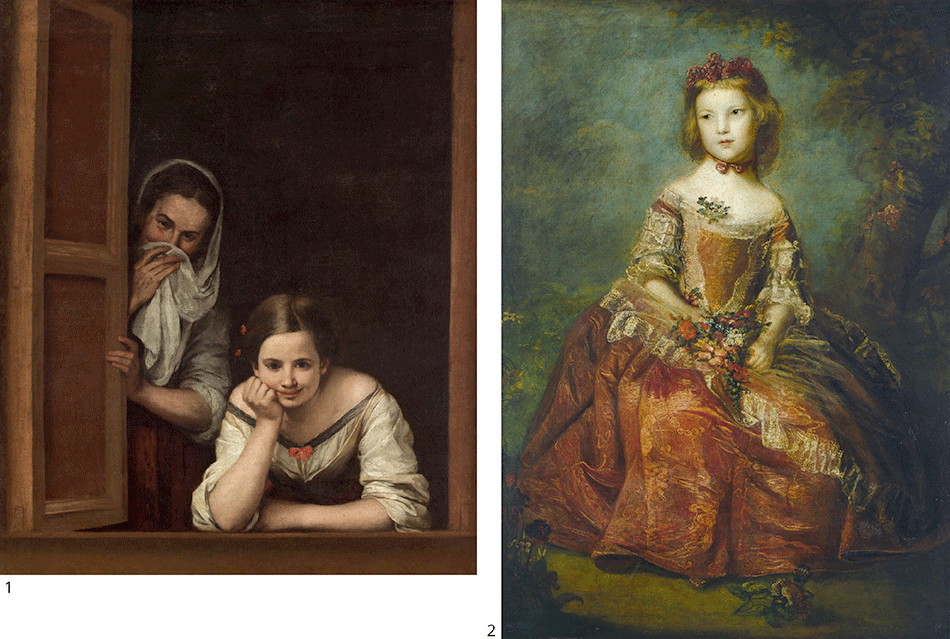 1. Murillo, Bartolomé Esteban, Spanish, 1617–1682, Two Women at a Window c. 1655/1660, oil on canvas,
overall: 125.1 x 104.5 cm (49 1/4 x 41 1/8 in.)2. Reynolds, Joshua, Sir, British, 1723–1792, Lady Elizabeth Hamilton 1758, oil on canvas, overall: 117 x 84 cm
(46 1/16 x 33 1/16 in.)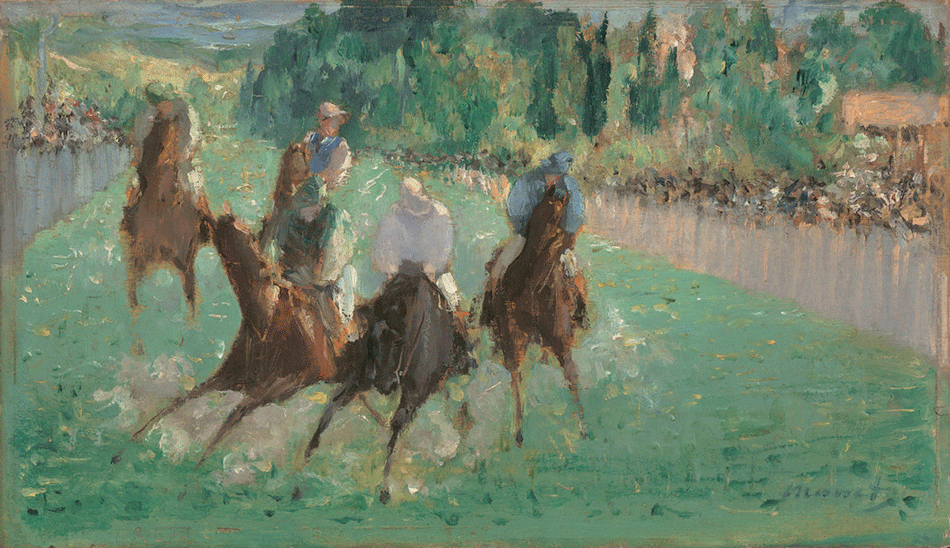 Manet, Edouard, French, 1832–1883, At the Races c. 1875, oil on wood, overall: 12.6 x 21.9 cm (4 15/16 x 8 5/8 in.)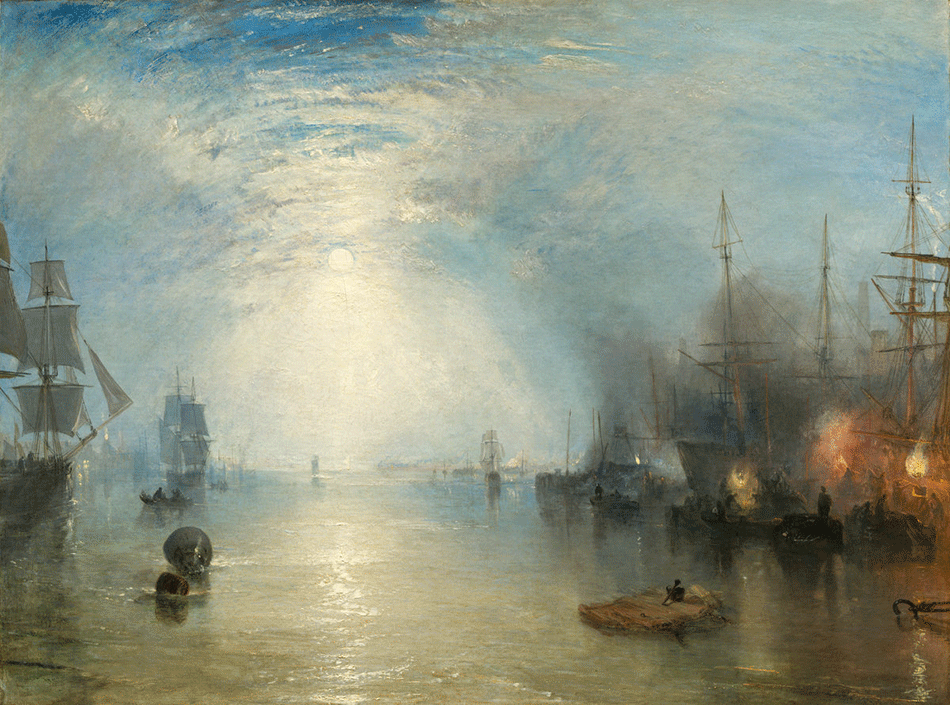 Turner, Joseph Mallord William, British, 1775–1851, Keelmen Heaving in Coals by Moonlight 1835, oil on canvas,
overall: 92.3 x 122.8 cm (36 5/16 x 48 3/8 in.)
See the whole Collection of Joseph Early Widener in the National Gallery of Art
_________________________________________________________________________________________________________________________
 Pages of the founders and benefactors of the National Gallery of Art. Washington
Chester Dale
Samuel Henry Kress
Andrew William Mellon
Paul Mellon
Ailsa Mellon Bruce
Lessing Julius Rosenwald