Ir a la versión en español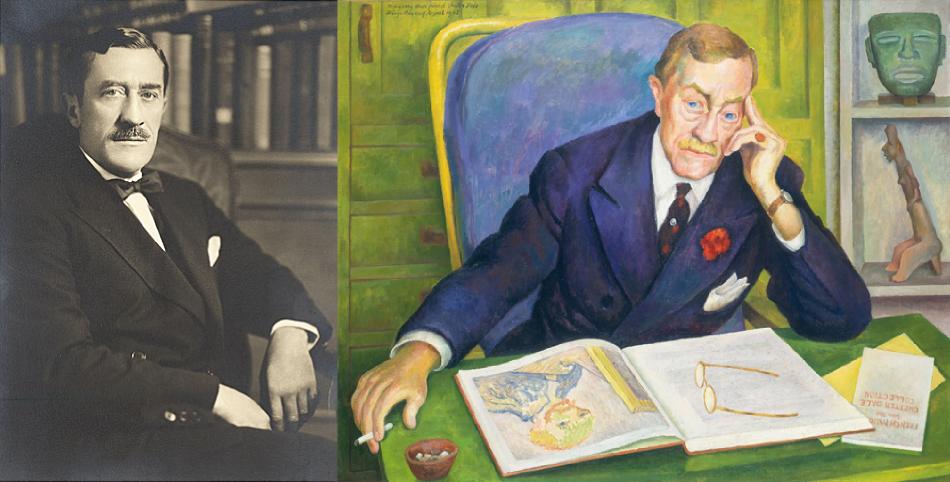 Image on the left: Chester Dale. Image on the right: Portrait of Chester Dale (in oil) by Diego de Rivera
Biography
Collector
Maud Murray Dale
Founder of the National Gallery of Art, Washington DC
Self-made Men in New York
Chester Dale was born on May 3, 1883 and died on December 16, 1962. He started his career at the age of 15 as a runner for the New York Stock Exchange and he became an important banker and investor. His life is the brilliant history of a self-made man. He earned large sums working at the New York Stock Exchange and, with time, he obtained important assets including utilities, railroads and municipal bonds in the US and Canada.
Introduction to Art Collecting
At the age of 27, he married Maud Murray (1875-1953), a painter and art critic specialized in French Impressionism.
Maud introduced Chester into art collecting and both became great art patrons and invested a large portion of their wealth to acquire art works. Their private collection of French paintings from the 19th and 20th centuries was considered a museum. Chester and Maud were an exceptional couple, Maud selected the works and Chester negotiated the price.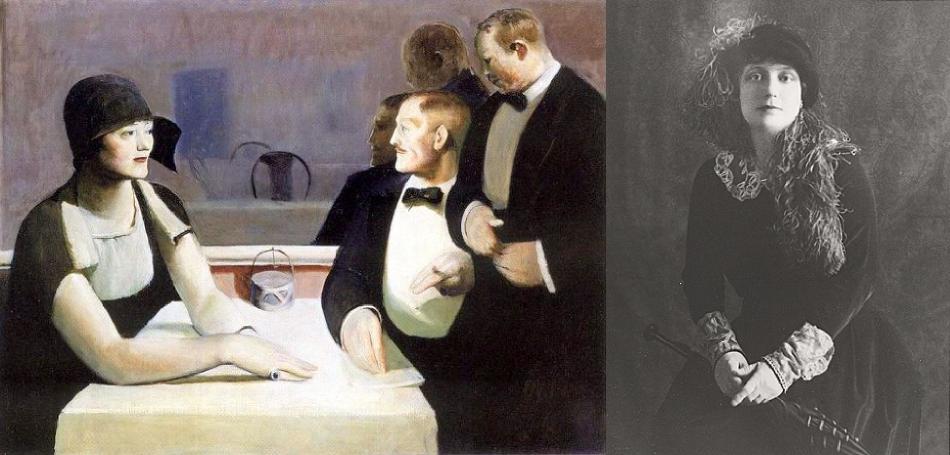 Image on the left: Painting entitled "Mr. And Mrs. Chester Dale Dine Out" by the artist Guy Pène du Bois in 1924. Image on the right: Portrait of Maud Murray Dale ca. 1911 
A Great Expert in Art
Maud Murray Dale was a painter, an art critic, a writer, and an editor of numerous artists monographs. She was also a member of the Metropolitan Museum of Art in New York, the Chicago Art Institute, the Philadelphia Museum of Art, and the Workers Art Club for Women. The French government nominated her Chevalier of the Ordre national de la Légion d'honneur.
Relevant Donations
From the opening of the National Gallery of Art in 1941 and until his death, Chester Dale donated a total of 270 paintings, 7 sculptures, 22 graphic works, 1,200 catalogs and more than 1,500 books. He bestowed valuable works by artists such as: Jean-Baptiste-Camille Corot, Claude Monet, Salvador Dalí, Henri Matisse and Pablo Picasso, among other relevant artists. His bequest is one of the seven founding collections of the National Gallery of Art, together with the collections given by the other six great patrons:  Andrew William Mellon, Samuel Henry Kress, Lessing Rosenwald, Joseph E. Widener, Ailsa Mellon Bruce and Paul Mellon.
Highlights of the Chester Dale Collection
at the National Gallery of Art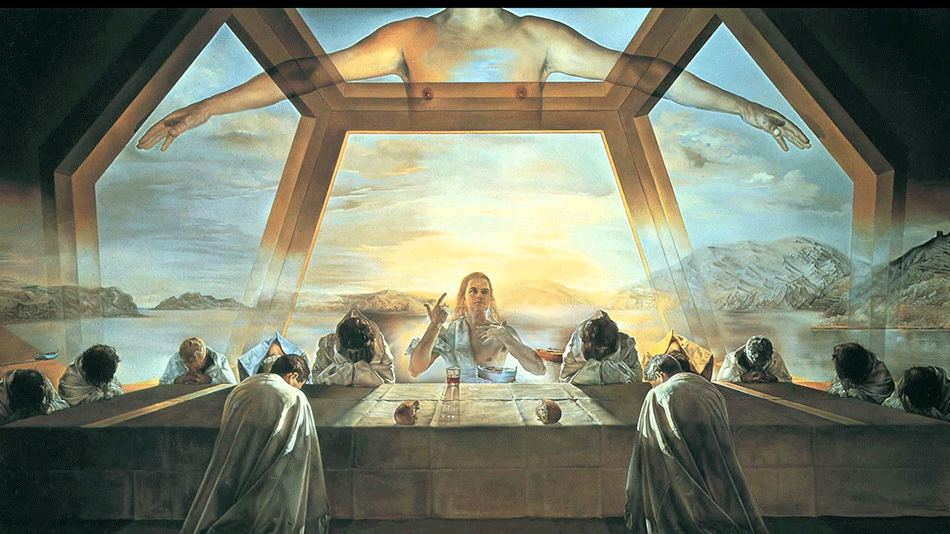 Dalí, Salvador, Spanish, 1904–1989, The Sacrament of the Last Supper  1955, oil on canvas, overall: 166.7 x 267 cm (65 5/8 x 105 1/8 in.)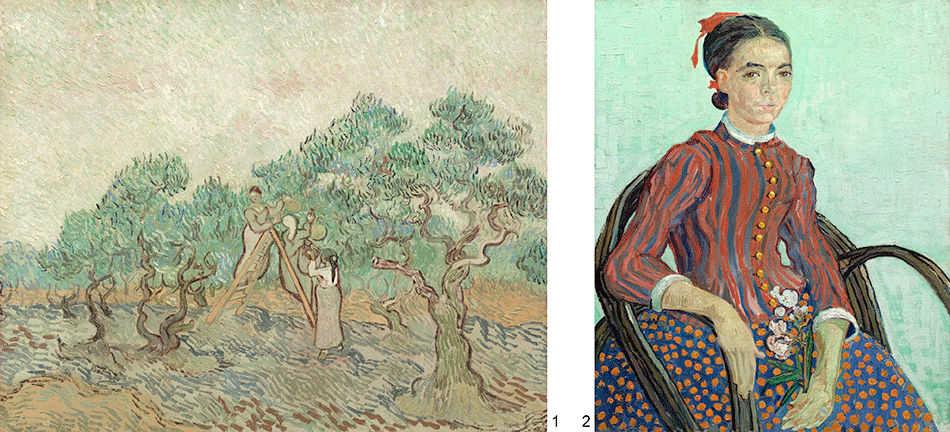 Gogh, Vincent van, Dutch, 1853–1890,  1. The Olive Orchard 1889, oil on canvas, overall: 73×92 cm (28 3/4 × 36 1/4 in.)  2. La Mousmé 1888, oil on canvas, overall: 73.3 x 60.3 cm (28 7/8 x 23 3/4 in.)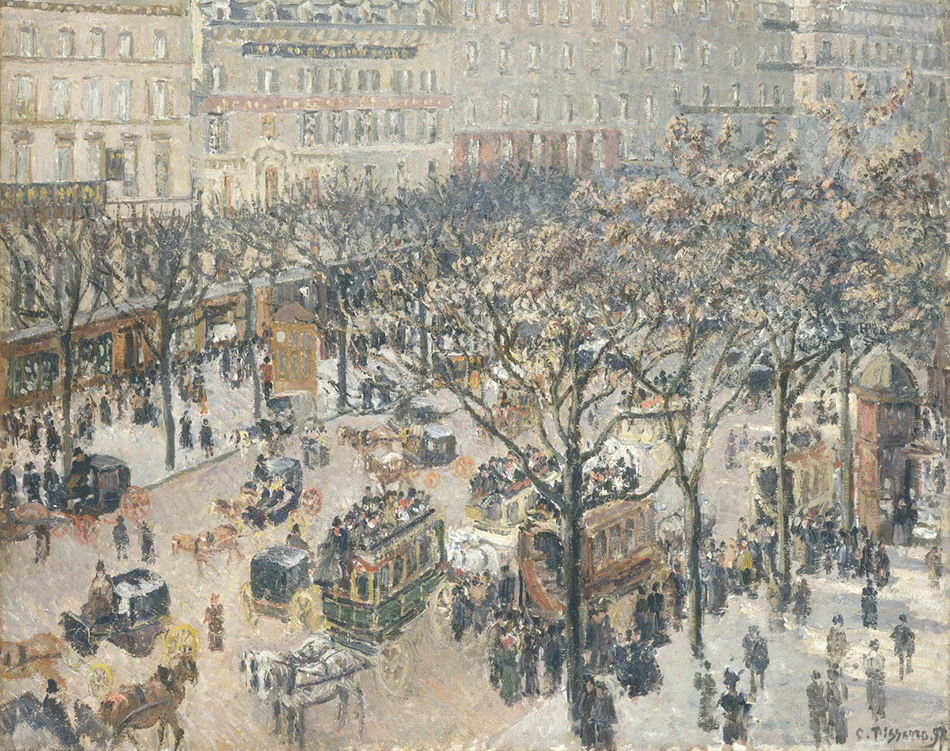 Pissarro, Camille, French, 1830–1903, Boulevard des Italiens, Morning, Sunlight 1897, oil on canvas, overall: 73.2 x 92.1 cm (28 13/16 x 36 1/4 in.)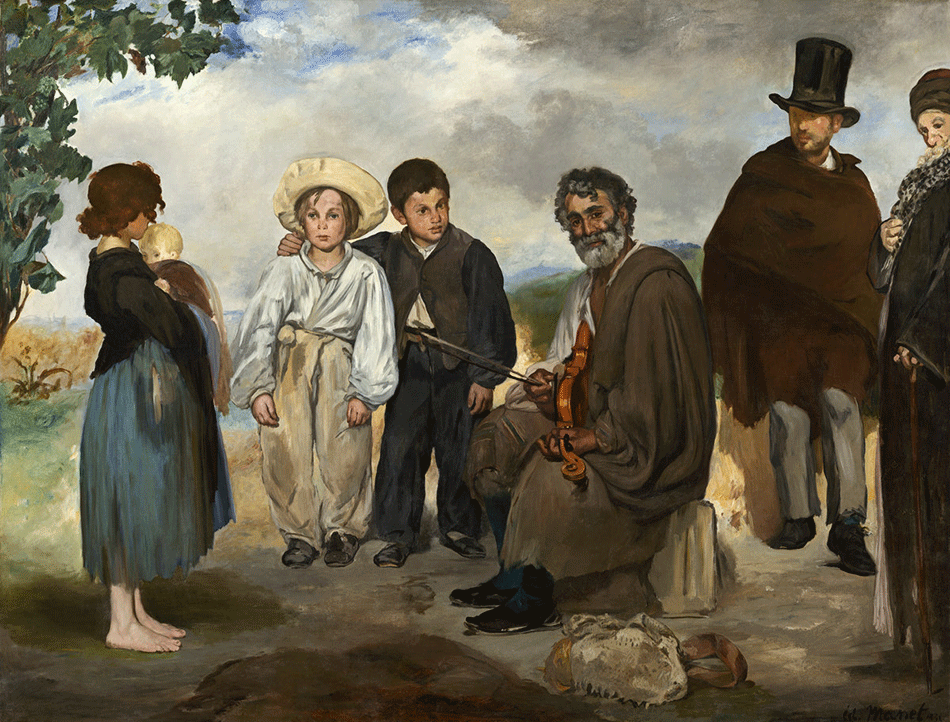 Manet, Edouard, French, 1832–1883, The Old Musician 1862, oil on canvas, overall: 187.4 x 248.2 cm (73 3/4 x 97 11/16 in.)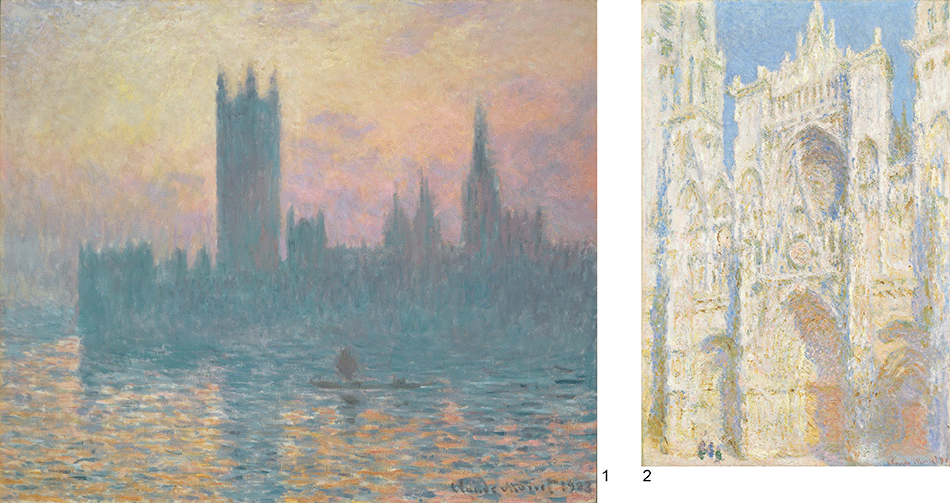 Monet, Claude, French, 1840–1926, 1. The Houses of Parliament, Sunset  1903, oil on canvas , overall: 81.3 x 92.5 cm (32 x 36 7/16 in.)  2. Rouen Cathedral, West Façade, Sunlight 1894, oil on canvas, overall: 100.1 x 65.8 cm (39 3/8 x 25 7/8 in.)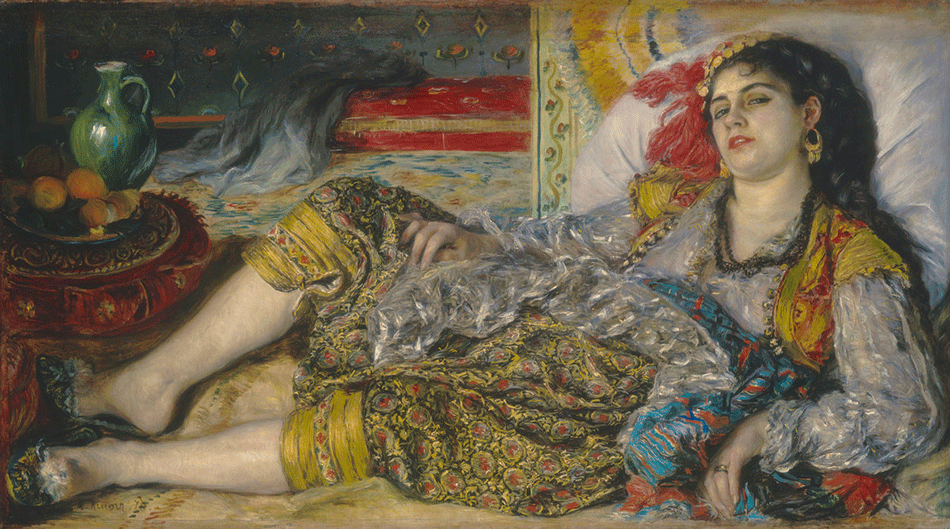 Renoir, Auguste, French, 1841–1919, Odalisque 1870, oil on canvas, overall: 69.2 x 122.6 cm (27 1/4 x 48 1/4 in.)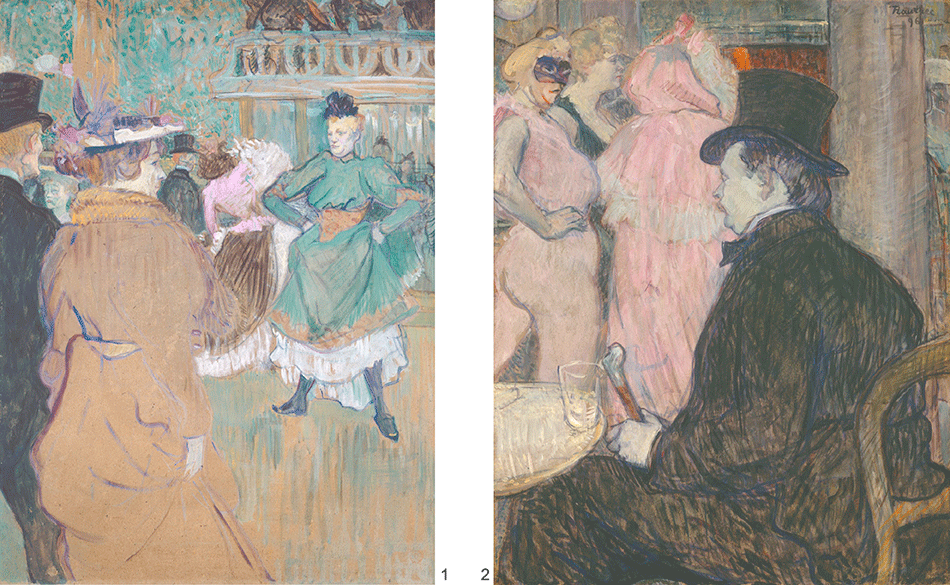 Toulouse-Lautrec, Henri de,  French, 1864–1901, 1. Quadrille at the Moulin Rouge  1892, oil on cardboard, overall: 81 x 59.8 cm (31 7/8 x 23 9/16 in.)   2. Maxime Dethomas 1896, oil on cardboard, overall: 67.5 x 50.9 cm (26 9/16 x 20 1/16 in.)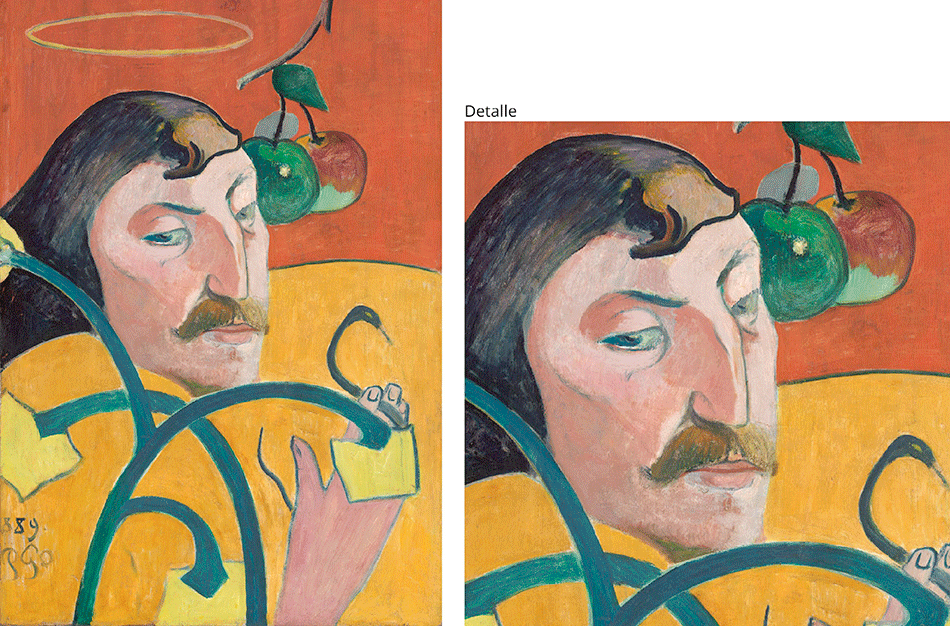 Gauguin, Paul, French, 1848–1903,  Self-Portrait 1889, oil on wood, overall: 79.2 x 51.3 cm (31 3/16 x 20 3/16 in.)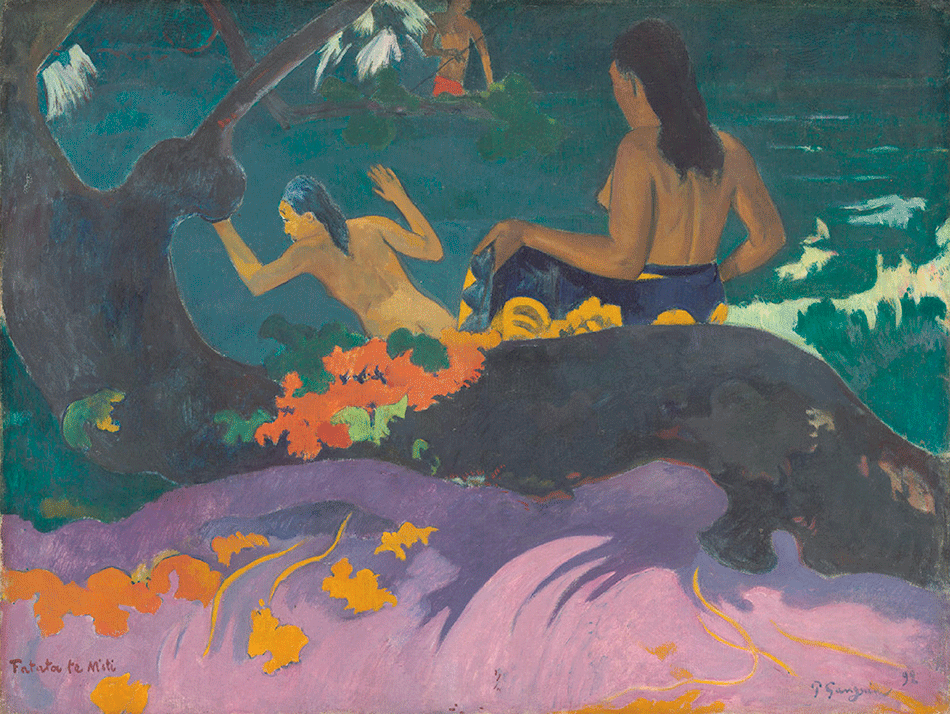 Gauguin, Paul, French, 1848–1903, Fatata te Miti (By the Sea) 1892, oil on canvas, overall: 67.9 x 91.5 cm (26 3/4 x 36 in.)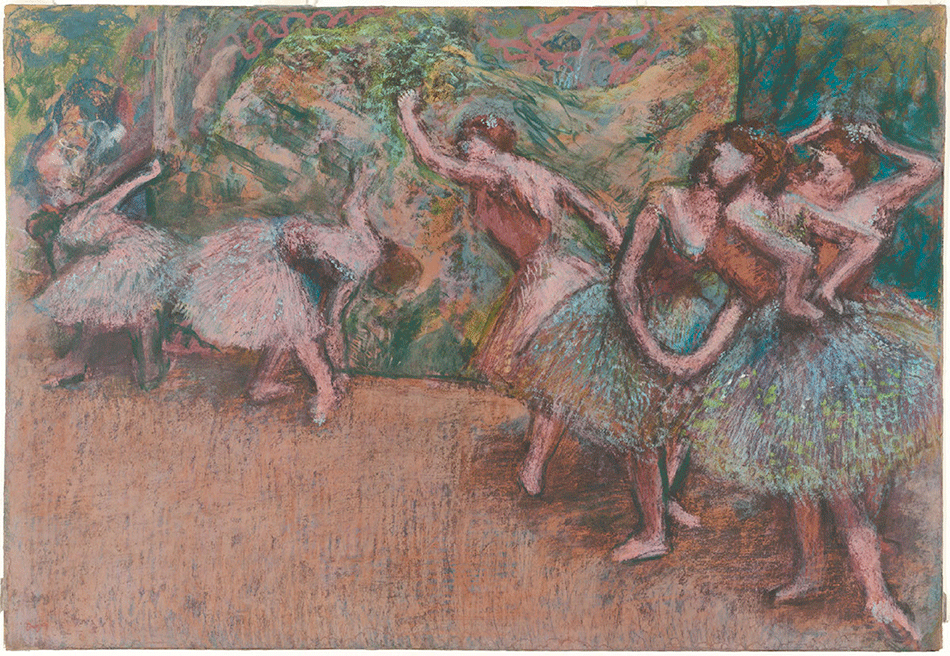 Degas, Edgar, French, 1834–1917, Ballet Scene c.1907, pastel on greenish ransparent tracing paper, overall: 76.8 x 111.2 cm (30 1/4 x 43 3/4 in.)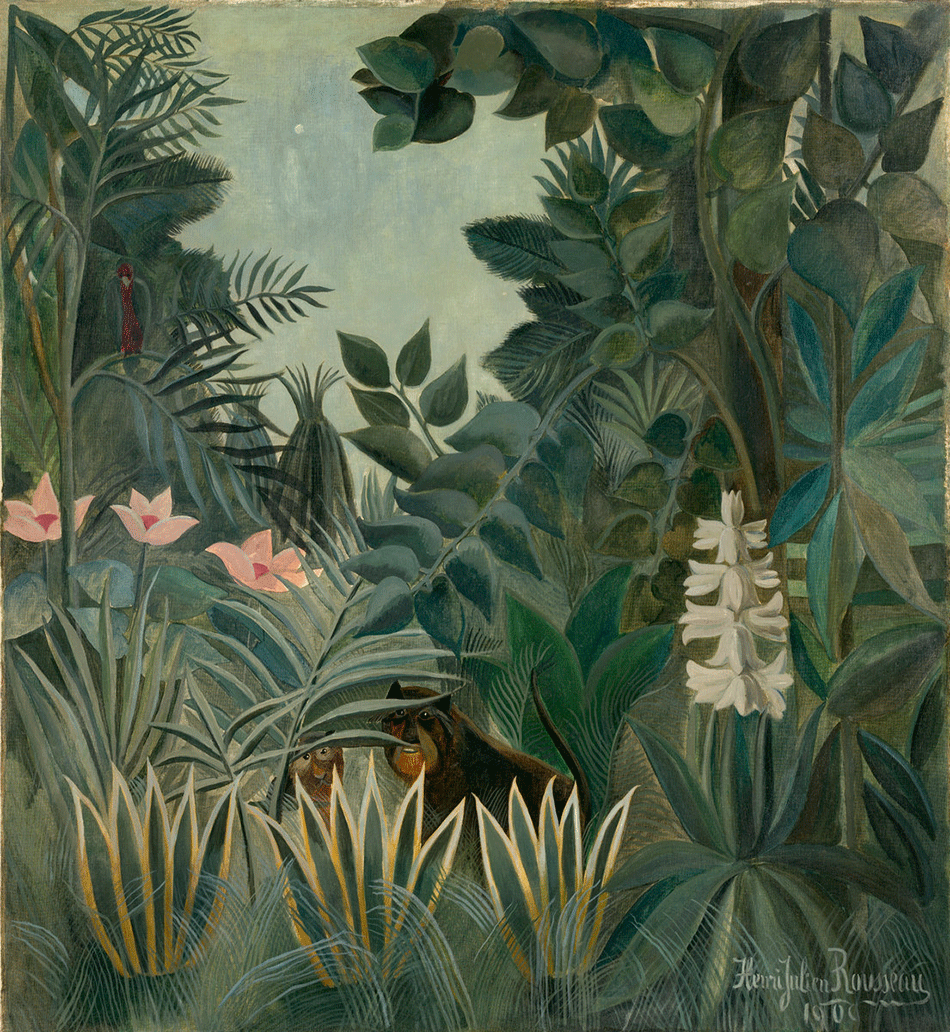 Rousseau, Henri, French, 1844–1910, The Equatorial Jungle 1909, oil on canvas, overall: 140.6 x 129.5 cm (55 3/8 x 51 in.)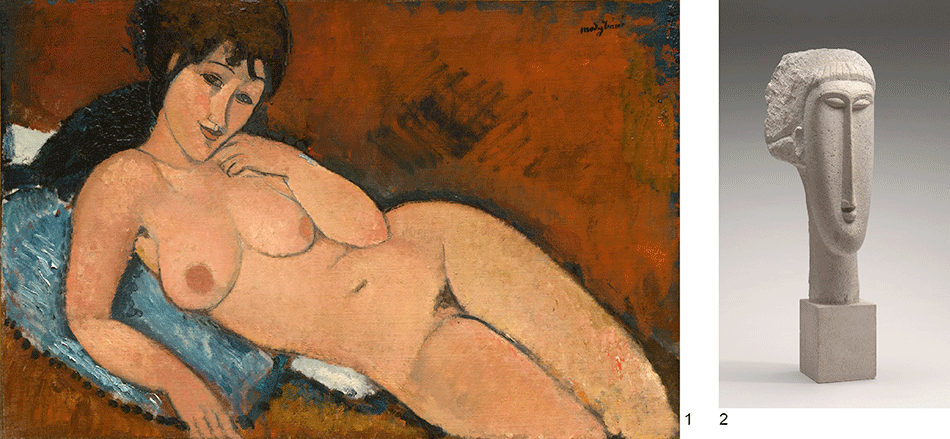 Modigliani, Amedeo,  Italian, 1884–1920, 1. Nude on a Blue Cushion 1917, oil on linen, overall: 65.4 x 100.9 cm (25 3/4 x 39 3/4 in.) 2. Head of a Woman 1910/1911, limestone , overall: 65.2 x 19 x 24.8 cm (25 11/16 x 7 1/2 x 9 3/4 in.)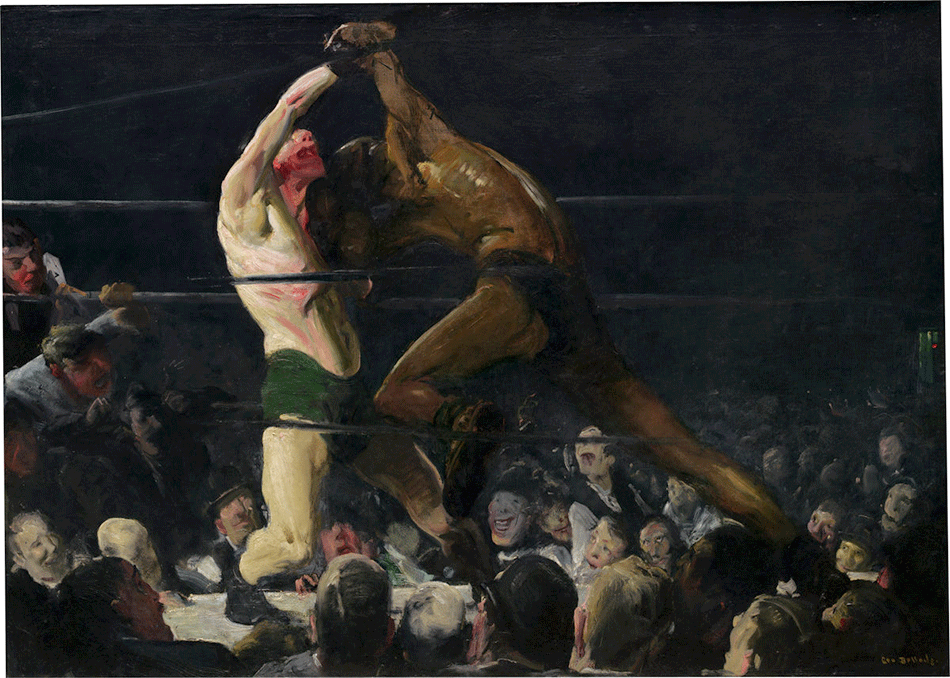 Bellows, George, American, 1882–1925, Both Members of This Club 1909, oil on canvas, overall: 115 x 160.5 cm (45 1/4 x 63 3/16 in.)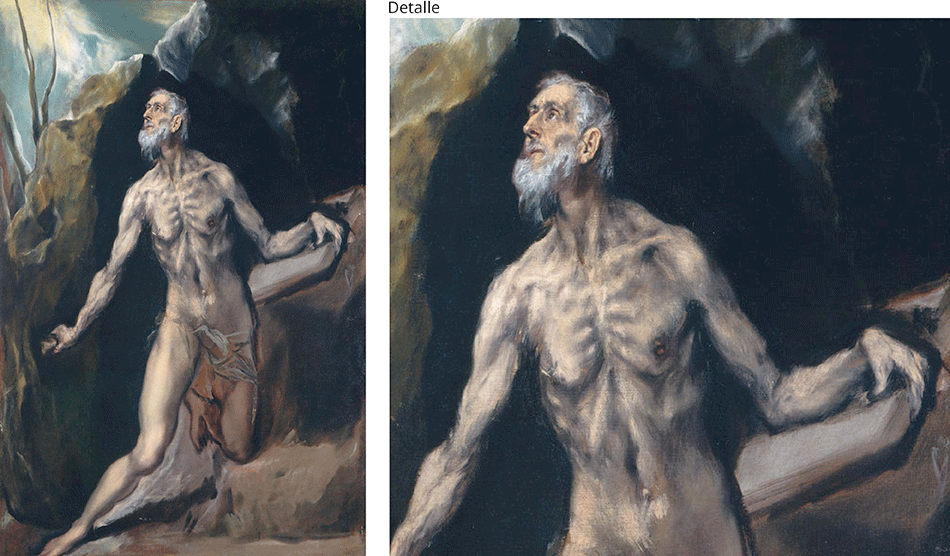 El Greco (Domenikos Theotokopoulos),  Greek, 1541–1614, Saint Jerome c. 1610/1614, oil on canvas , overall: 168 x 110.5 cm (66 1/8 x 43 1/2 in.)
See the whole Collection of Chester Dale in the National Gallery of Art
__________________________________________________________________________________________________________________________
Pages of the founders and benefactors of the National Gallery of Art. Washington
Samuel Henry Kress
Andrew William Mellon
Paul Mellon
Ailsa Mellon Bruce
Lessing Julius Rosenwald
Joseph Early Widener